Learn how to create a conditional email. These types of emails are conditioned to send only if specific scenarios occur. This help guide will cover creating conditional emails.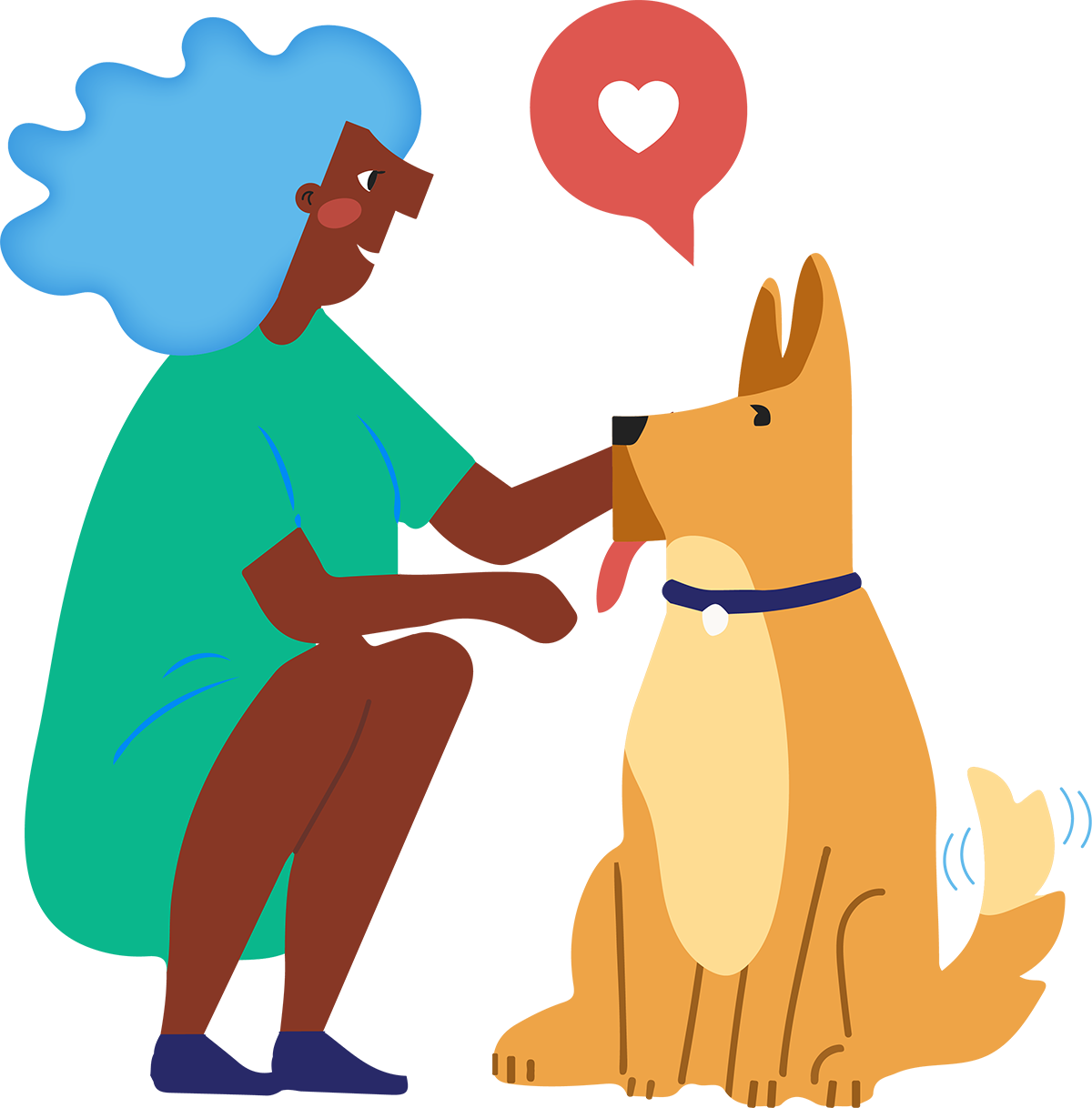 Recommended Reading Before You Start
Content
Instructions
Create a Conditional Email
1. Navigate to Settings Icon and Select Global Settings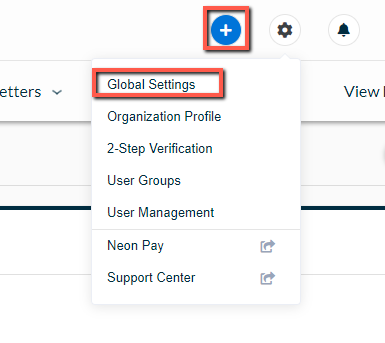 2. Under Communications, select System Emails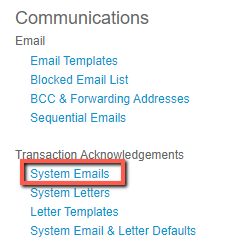 3. Select View Settings & Versions

4. Select New Email Condition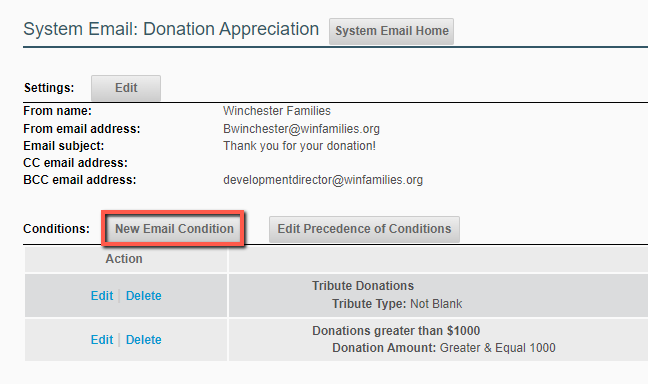 5. Complete the fields on this page. When finished, select Submit.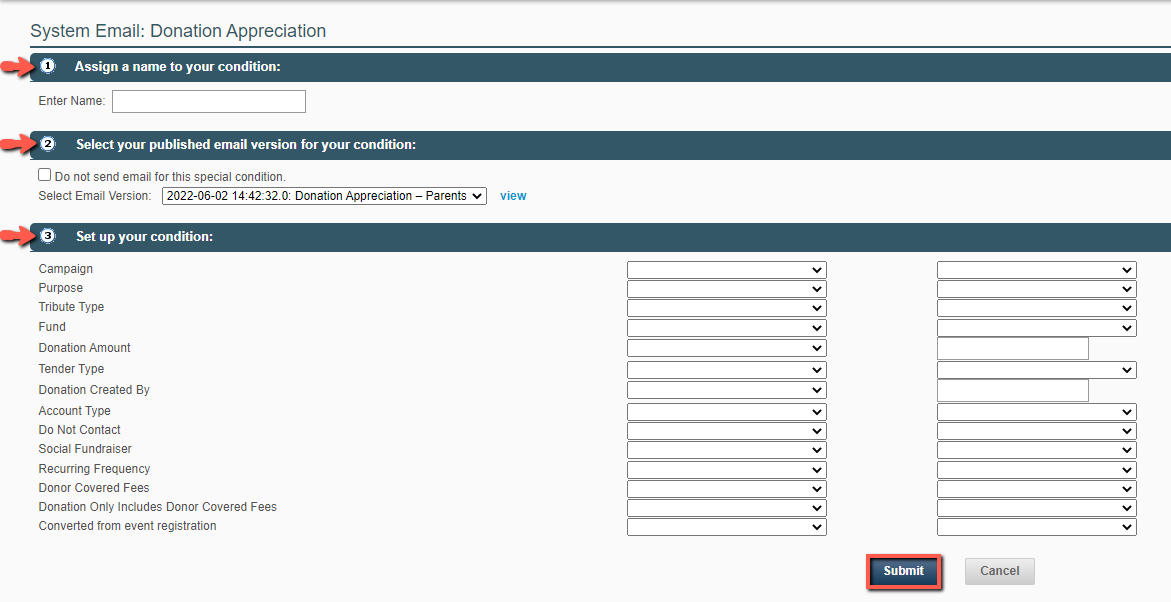 Field Name

Description

1.

Enter Name

Give your email condition a name

2.

Select your published email version for your condition

Check the box if you do not want to send email for this special condition.




Select the email version you would like to use from the drop-down menu.

3.

Set up your condition

Select which scenarios you would like to take place for this email to send.




You can set multiple conditions for a single system email as you like. Note: There is an order of precedence when there are multiple conditions. It is possible for constituents to meet more than one condition email with a single action.
Recommended Related Articles