STEP 1: Login into Your Nonprofit Profile
Once you are logged in, navigate to the My Fundraisers tab from your Dashboard.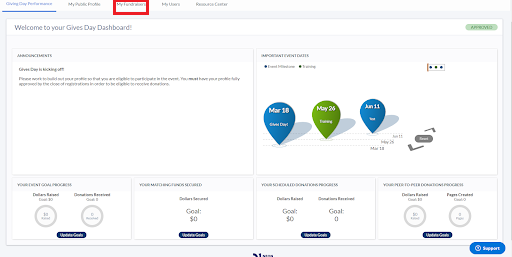 STEP 2: Click 'Create Fundraiser' at the top of the page
This will open a new tab where you can build your Fundraiser page.

STEP 3: Personalize Your Fundraiser Page
Use the editing tool on the left side to adjust your Fundraiser Title, URL, Goal, and Hero Image. Tell us your Fundraiser story! Click 'Save Fundraiser' when you are ready to publish.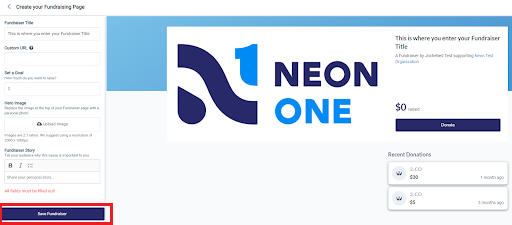 STEP 4: Review Your Fundraiser
Once you hit 'Save Fundraiser', you will be returned to your list of fundraisers.

From there you can click 'View Public Page' to review your page and view your custom URL for sharing.

It may take up to 2 hours for your custom URL to be live!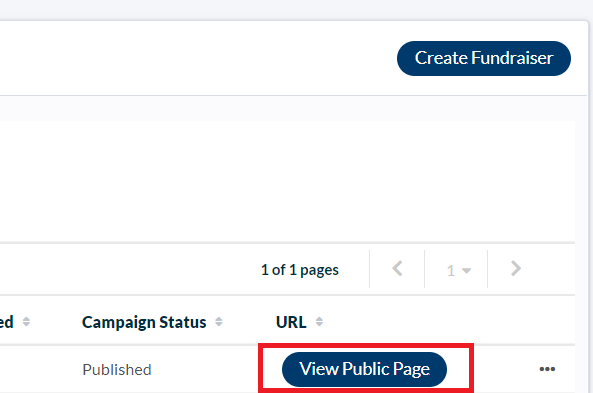 Step 5: Share Your Fundraiser
Fundraisers are only successful when they are shared!

Copy and paste your URL into emails and social media posts to encourage friends, family and colleagues to donate!