STEP 1: CHOOSE AN ORGANIZATION TO SUPPORT
Find your favorite nonprofit at the Giving Day homepage using the website's search bar, the organization's public profile URL, or from the Nonprofit Search page, click on the nonprofit's logo or "Learn more". From the nonprofit's page, click the "Start a Fundraiser" or "Fundraise" button.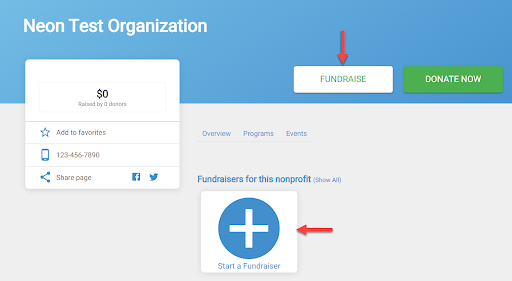 If you cannot find your favorite nonprofit, they have not registered to participate in the Giving Day event. Check back at a later date or contact the nonprofit to confirm participation.
STEP 2: SUBMIT & CREATE YOUR FUNDRAISER LOGIN
You will be prompted to log in or create a new donor account if you don't have one.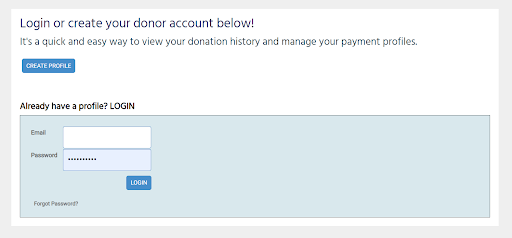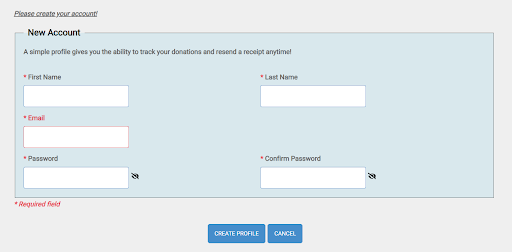 🛈Note: All Fundraiser pages you have created with a specific email will now be available in your Donor account in the Fundraising Pages section.
STEP 3: PERSONALIZE YOUR FUNDRAISING PAGE
Use the editing tool on the left side to adjust your Fundraiser Title, Custom URL, Goal, and Logo. Tell us your Fundraiser story! Click "Save Fundraiser" when you are ready to publish your page.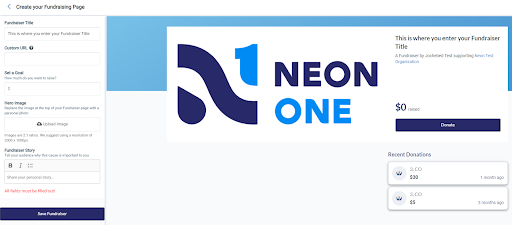 STEP 4: SHARE YOUR FUNDRAISER TO HELP YOUR CAUSE!
Fundraisers are only successful when they're shared! Copy your Fundraiser's unique URL to share with family, friends, and other contacts in email and posts to social media. Please note: it may take up to 2 hours for your Fundraising Page to show publicly. Once it does, you may share your Fundraising Page's direct link with your community by clicking the Share function or sharing via Social media using the corresponding Facebook or Twitter icons.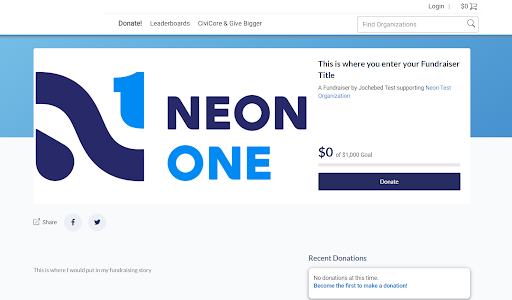 Click here to learn more about managing your peer-to-peer fundraiser page from your Donor account.