Please follow the below steps to connect your Rallybound instance to your Saleforce org. The Rallybound Salesforce app allows fundraising data to be pushed to your database automatically.
Log into the Admin at admin.rallybound.com
Navigate to Organization (top level) > Integrations
Click the plus button
Click Salesforce
Install the required Rallybound Salesforce packages
Click "Connect to Salesforce" and log into your Salesforce account.
Note: Many organizations have a dedicated Salesforce user used for integration purposes. If you'd like to use a particular Salesforce user for the Rallybound integration, be sure to log out from Salesforce before clicking the "Connect to Salesforce" button.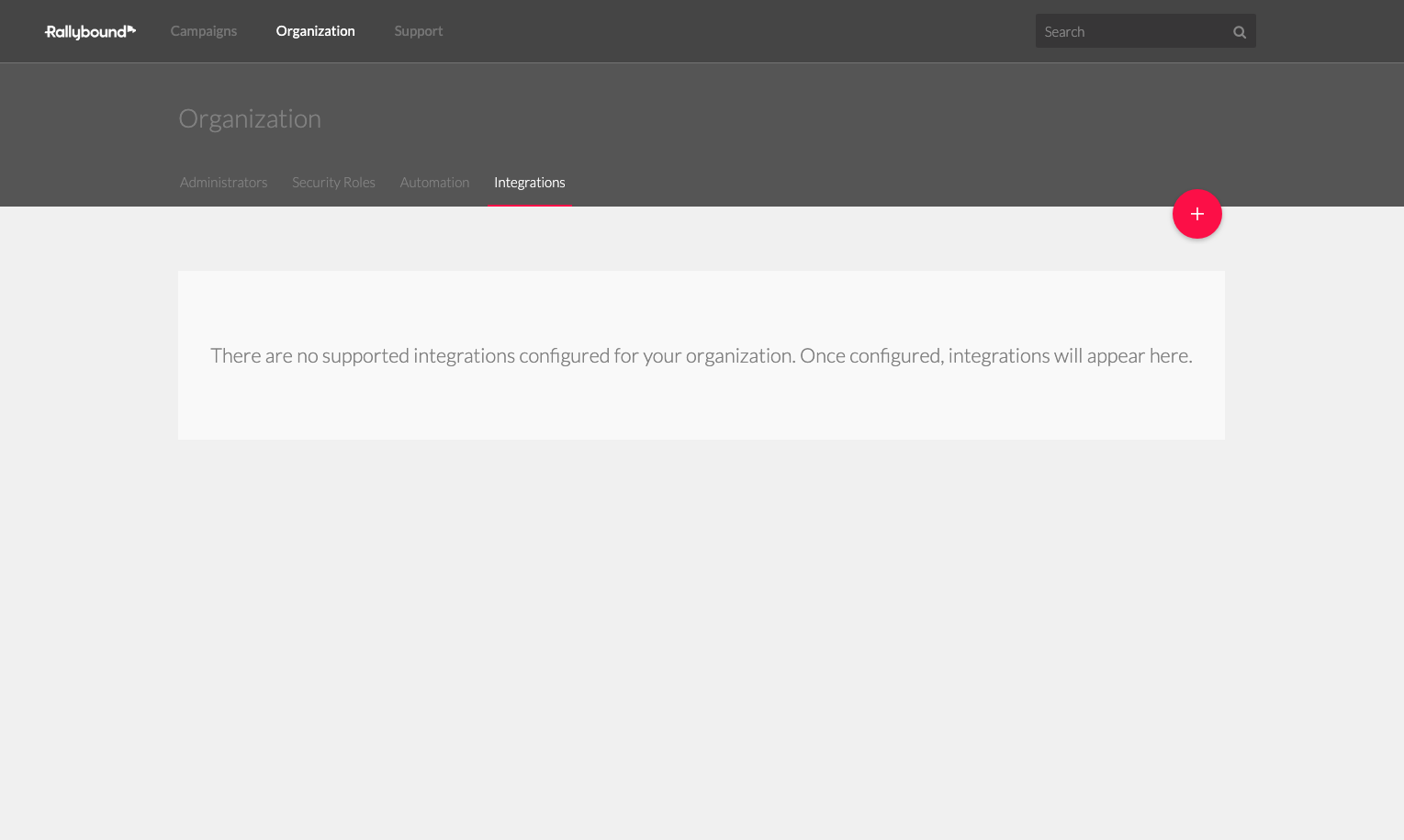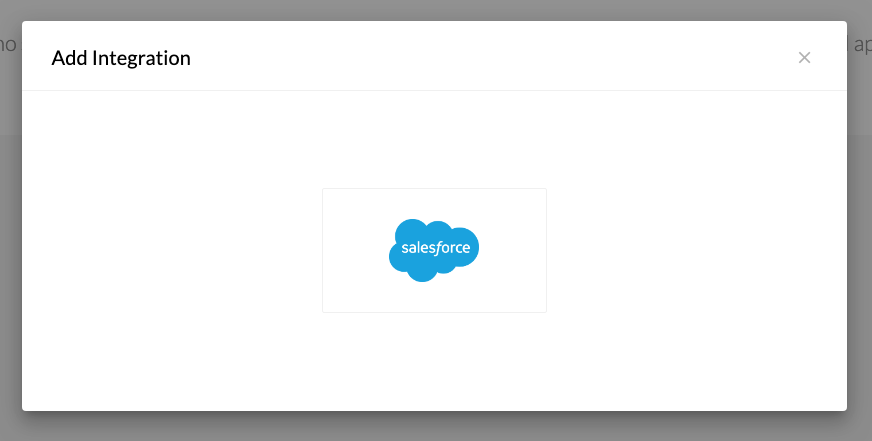 Once you've connected Salesforce on the organization level, it's time to apply that connection to a campaign. To do so, follow these steps:
Navigate to the campaign on which to configure your Salesforce connection
Click the "System" tab
Click "Integrations"
Check the Salesforce checkbox
Select the active account to apply to the campaign, then continue to configure your Salesforce sync settings. Please see here for our full Salesforce guide.
Reconnecting to Salesforce
In the event that your Salesforce token expires, click the reconnect button on the affected Salesforce integration card and log into your Salesforce account. (Also see note on item 6 above.)
Once you've reconnected Salesforce, all campaigns that were connected to the original Salesforce account will be updated to use the new connection.