The Fundraiser Dashboard is the area of your campaign site where fundraisers will find the tools they will use to run a successful campaign, along with information and tips that will help them along their journey. The Dashboard is accessed from anywhere in your site by logging in as a fundraiser, or clicking on "Dashboard" in the campaign dropdown (the grid icon in the top right of the page).
The Dashboard resides in the same location as the fundraiser's fundraising page, which makes it super-easy for fundraisers to access their tools without getting lost or wondering where to go. In addition, the Dashboard features a redesigned homepage where fundraisers can view rich details on their fundraising progress. The Dashboard includes:
A progress bar
A chart that displays donation activity
Call to action buttons for quick team building, emailing, and share actions
Recent donations list
A task list to walk fundraisers through activities which will help them on their way to a successful campaign (click here to learn about customizing this list)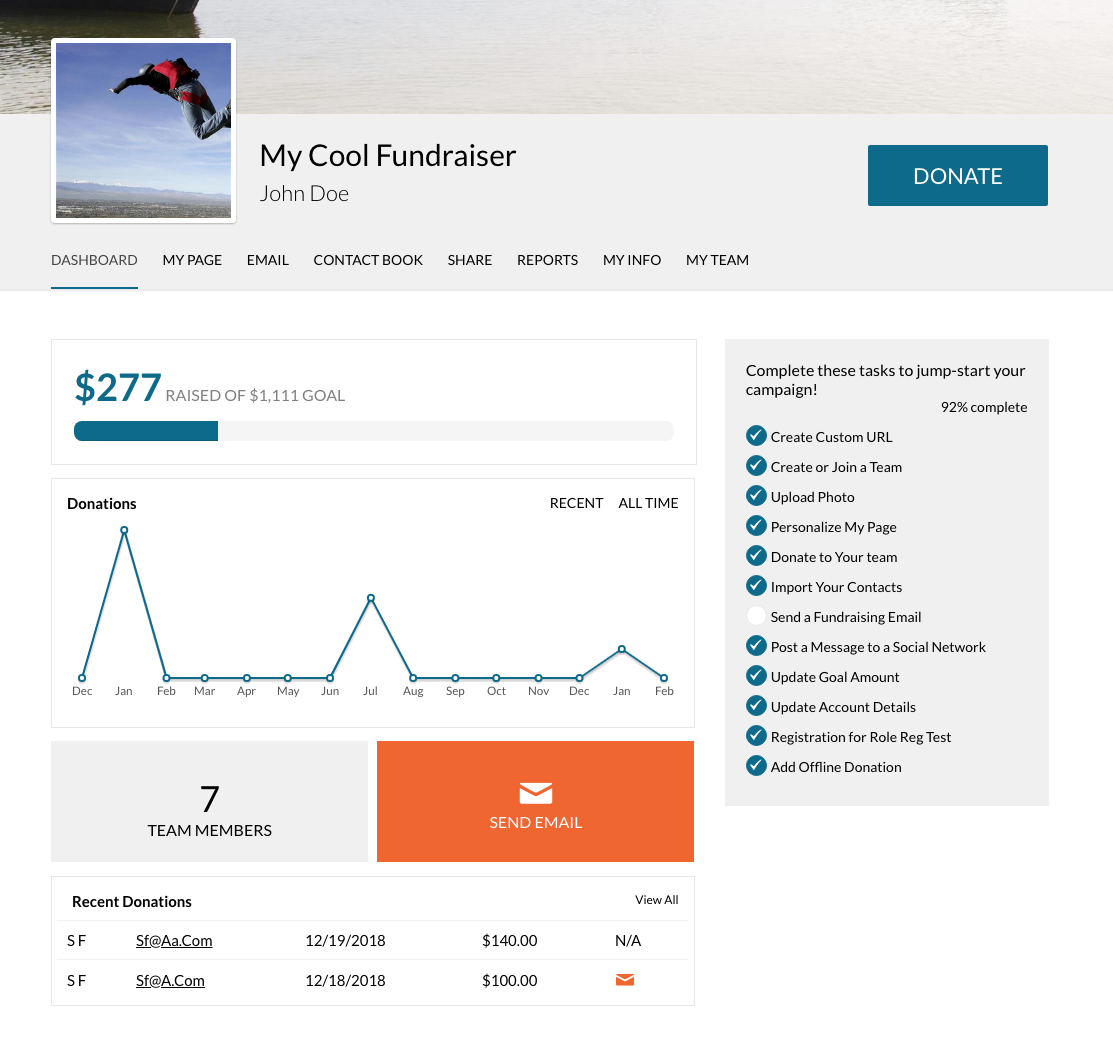 Note: The banner image is only available to change on the fundraising page tab. On all other tabs, the page will automatically scroll down to the content area.
From the Dashboard homepage, fundraisers can access all their tools, from email to reports. Please click below to find out more about each tool: