How to Create a Champion Campaign
Fundraisers on specially configured sites are able to create Champion Campaigns through their dashboard. First, the user must register as a fundraiser for the Champion parent campaign. Once that's done, to create a Champion Campaign, follow these steps:
Navigate to your Fundraiser Dashboard (this is accessible in the campaign dropdown next to your profile image in the top right of the site)
Below the progress list on the right, click the "Create Champion Campaign" button (there may be a Fundraiser Task List item to create a Champion Campaign as well)
Enter the campaign's information: name, URL, goal, date, location, and, if applicable, tick to accept terms and conditions, then click "Next"

The timezone of the event date/time is pulled automatically from the campaign the new Champion Campaign will be replicated from, and is displayed in the date field. The timezone can be modified after the campaign is created by clicking "Edit Info" on a Champion Campaign card.

Select the template on which to base your Champion Campaign

For returning Champions, this step includes a section that allows you to select a previous campaign as the basis for your new campaign.

Click "Create"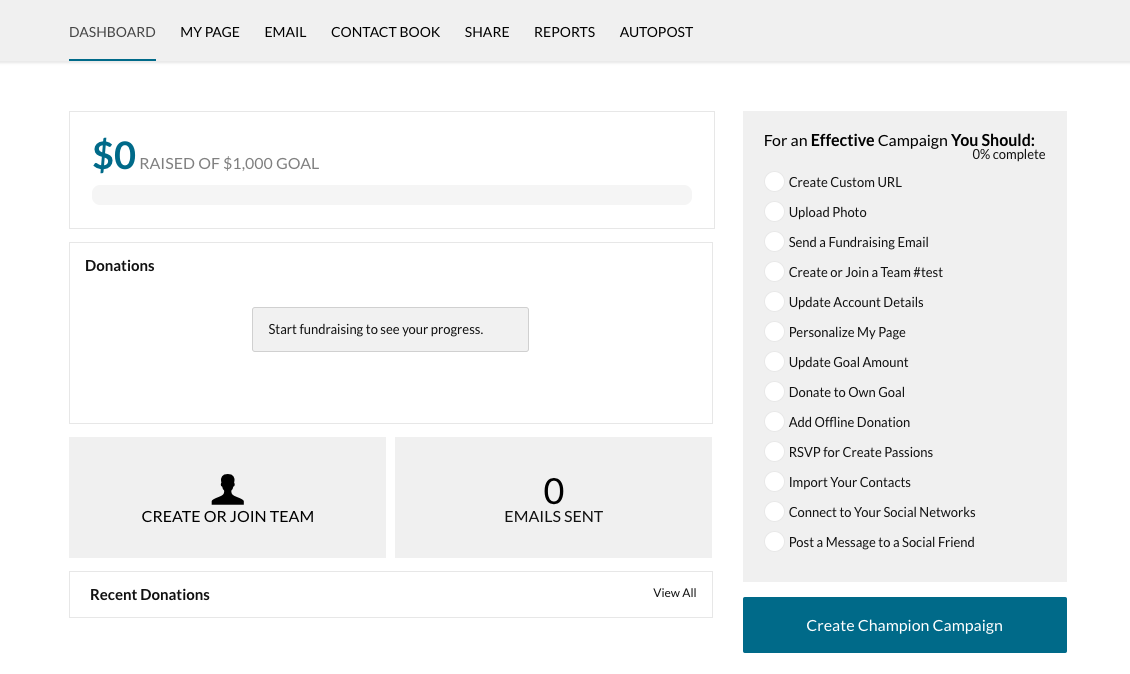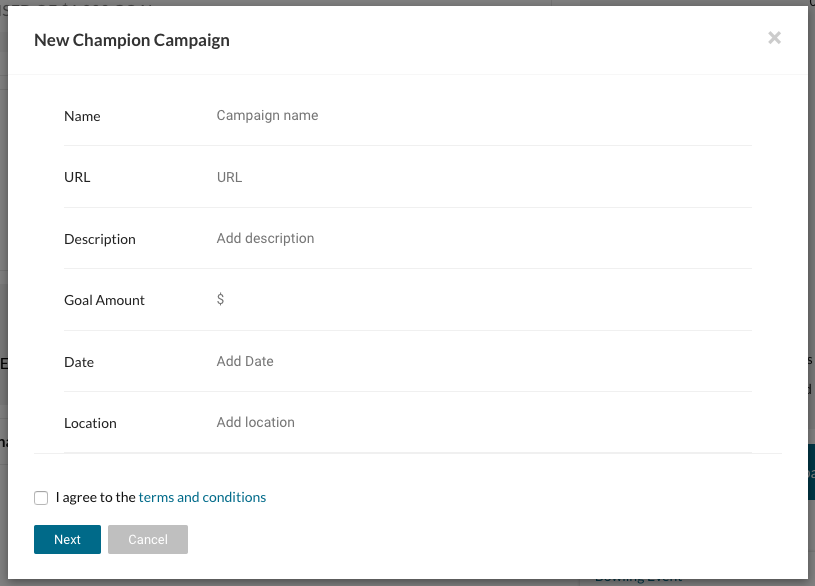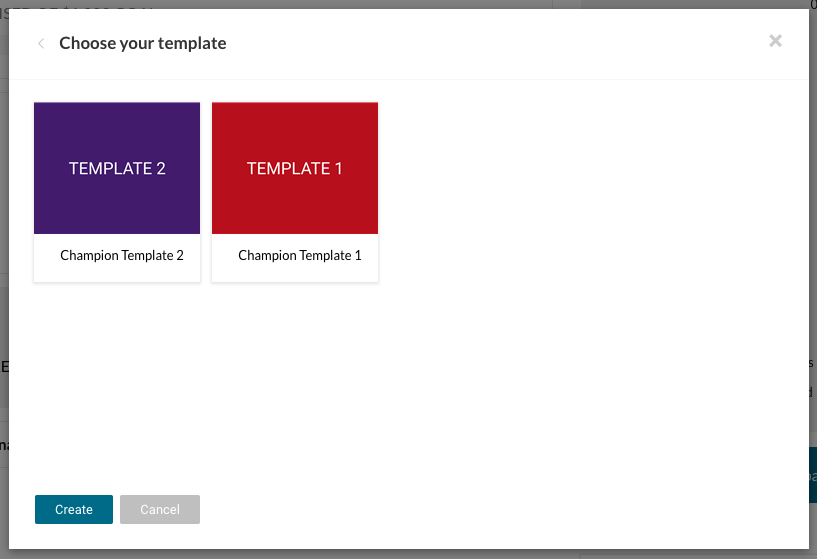 Once created, you will receive email notifications for activity (donations, registrations, goal reached, etc.) on your Champion Campaign. You can choose whether to receive these notifications in your profile, under Notifications. Additionally, the Task List item, if applicable, will be marked as done — but you can still use that link to create new Champion Campaigns.
Managing a Champion Campaign
Once your campaign is created, it will appear as a card below the "Create Champion Campaign" button in your Fundraiser Dashboard. The card will also appear in your campaigns dropdown and in the My Impact tab of your profile section. The Champion card in the dashboard has three links, and three corresponding destinations:
The campaign title links to the campaign site.
The "Edit Info" button opens a popup in which the main details of the campaign can be edited. These details include:

The information requested initially when creating the campaign (name, URL, description, goal, date, location)
The timezone of the campaign's date/time can be modified here.
Whether the campaign allows users to register as fundraisers. Toggling this enables and disables registration on your campaign. If enabling registration, be sure to also add the Register and Login pages to the navigation menu and/or homepage buttons through the Site Builder so that your users will be able to register and log in.
The ability to publish and delist the campaign. This controls whether the campaign will display along with other Champion Campaigns on the related platform site.

The "Manage" button opens the Admin from where the Champion Campaign can be managed. This includes the following:

Modify the campaign website (click the "Site Builder" button in the campaign details page)
Donations list
Tickets list
Donor list
Fundraisers list
Send emails to predefined groups (donors, fundraisers, etc.)
Ticket Builder — use this tab to create the tickets on your site