Log in to the Admin at admin.rallybound.com
Navigate to the entity (organization, group, or campaign) on which you'd like to configure this setting. Click here to learn more about inherited settings.
Click the "Email" tab
Click "Advanced" in the left sidebar
Enter the email address in the "Admin (From) Email Address" field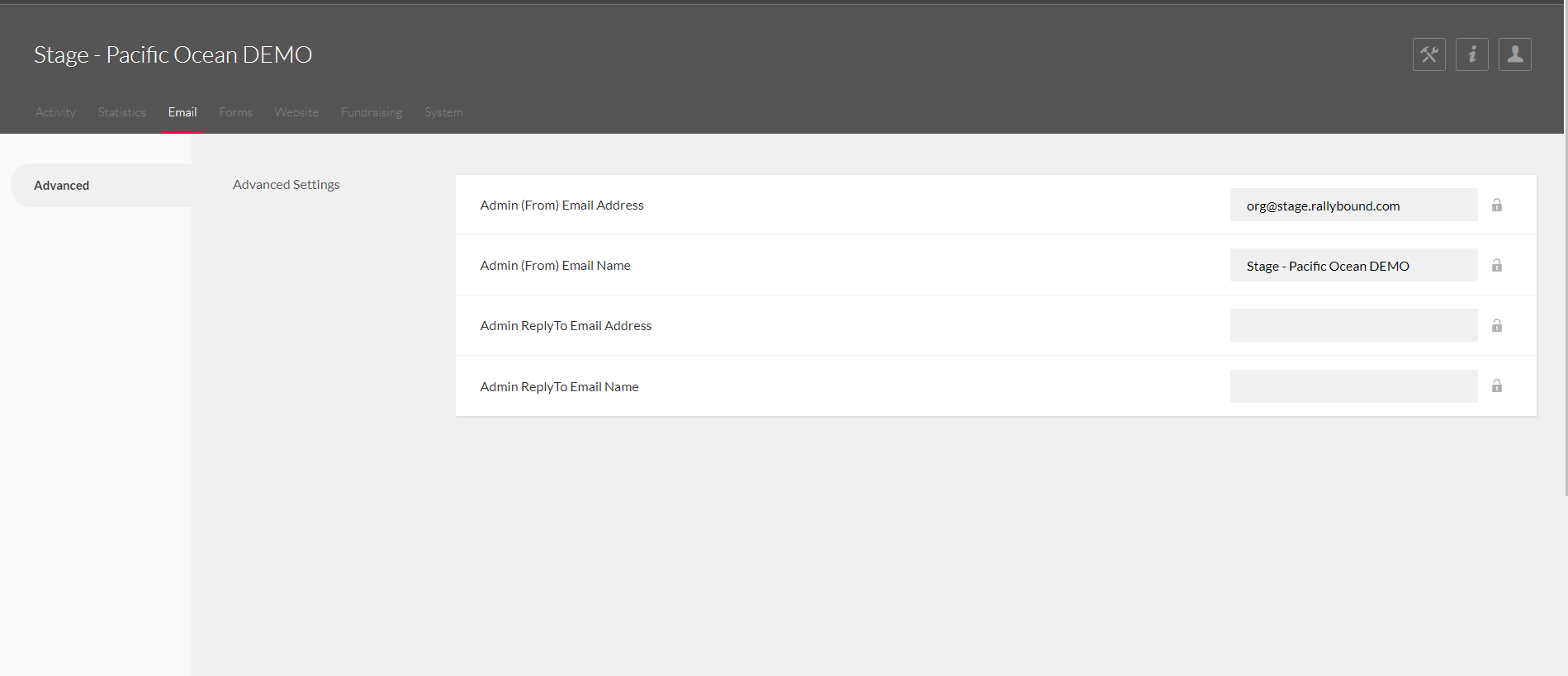 It's also possible to set a (From) email address to be used when the fundraiser's (From) domain isn't a valid DMARC record. To configure this setting, please contact us.
To indicate which email address (or addresses) should receive administrator notifications from the campaign. Follow these steps:
Log in to Admin at admin.rallybound.com
Navigate to the entity (organization, group, or campaign) on which you'd like to configure this setting. Click here to learn more about inherited settings.
Click the "System" tab
Click "Advanced" in the left sidebar

Enter the email address in the "Email Addresses to be notified" field