Users who have registered via the Role Registration Flow may register others after they completed their own registration. This is done in the "My Registration" tab in the Fundraiser Dashboard.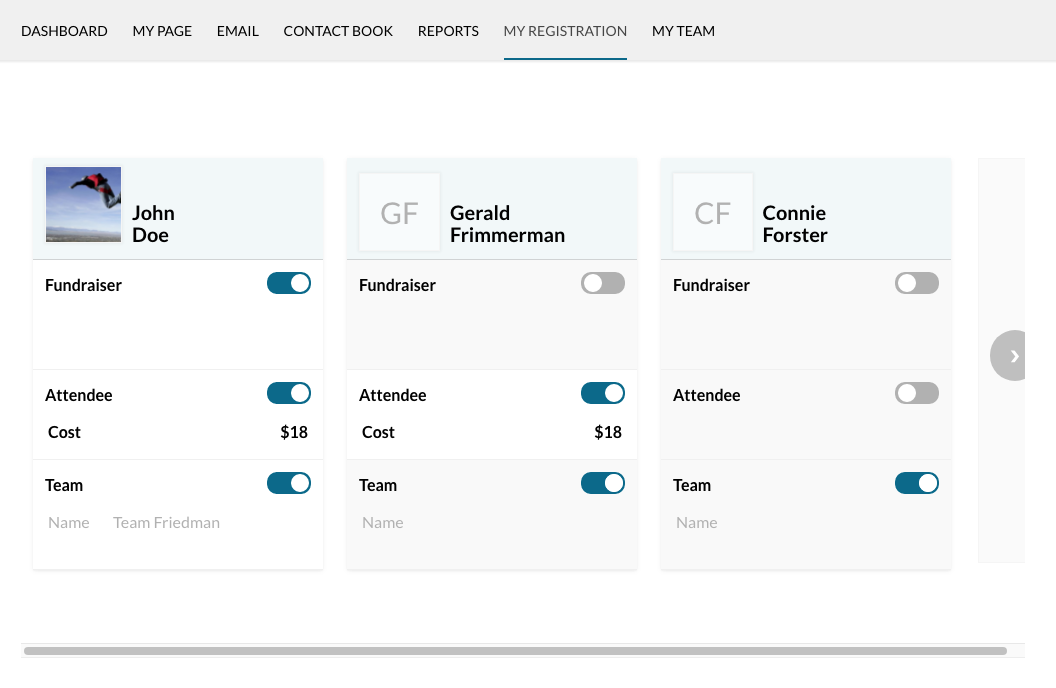 Adding Registrants
To add registrants, click the "Register another member" card to open a new card (if there are multiple registrants, you may need to click the right arrow to get to the "Register another member" card. This will open a popup window within which is displayed the Role Registration Flow. The user just needs to follow the same steps taken in their initial registration. If there is a charge related to the registration, the user will be shown the payment screen just as in the Role Registration Flow.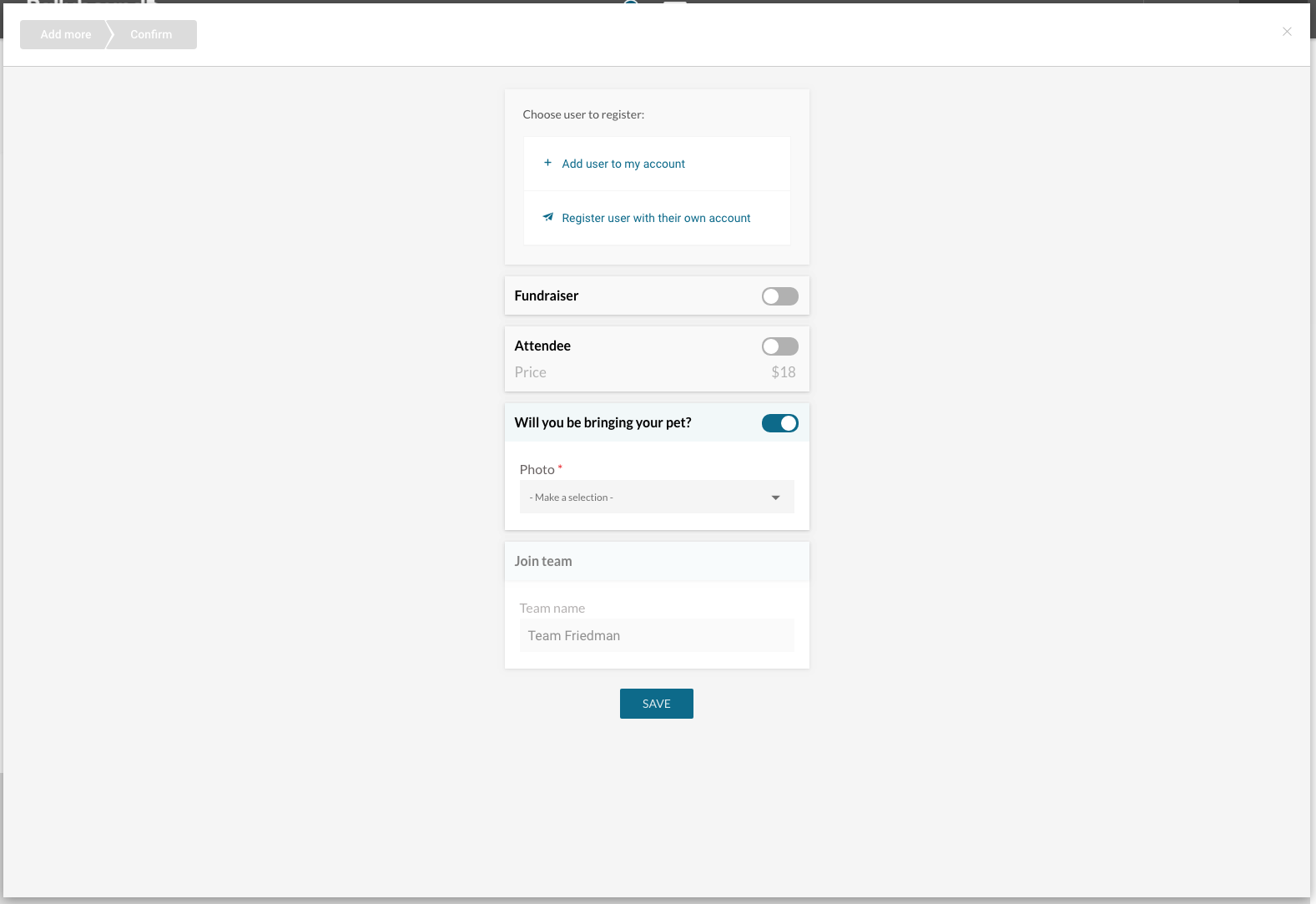 Editing Registrants
To modify an existing registration, click on the card to modify. It will expand, just as in the original Role Registration Flow, and changes may be made accordingly.
Some notes:
Contact information (like name) is editable in the profile section.
The fundraiser role cannot be disabled from this interface.
Any role or field that is associated with a cost may not be changed.
Only the user's own card can be modified. To modify a card that represents a different user, first switch to that user through the profile dropdown.
Campaigns may be configured to disallow editing of existing registrations.