Donors can pause and/or end a recurring donation plan from within the donor portal. To do this, follow these steps:
Navigate to the Payments tab in the user profile section

Click the profile image in the top right of the site
Click "Profile"
Click "Payments"

Click "Recurring Plans"
Select the desired donation plan
The options to pause or end are presented at the top of the donation plan record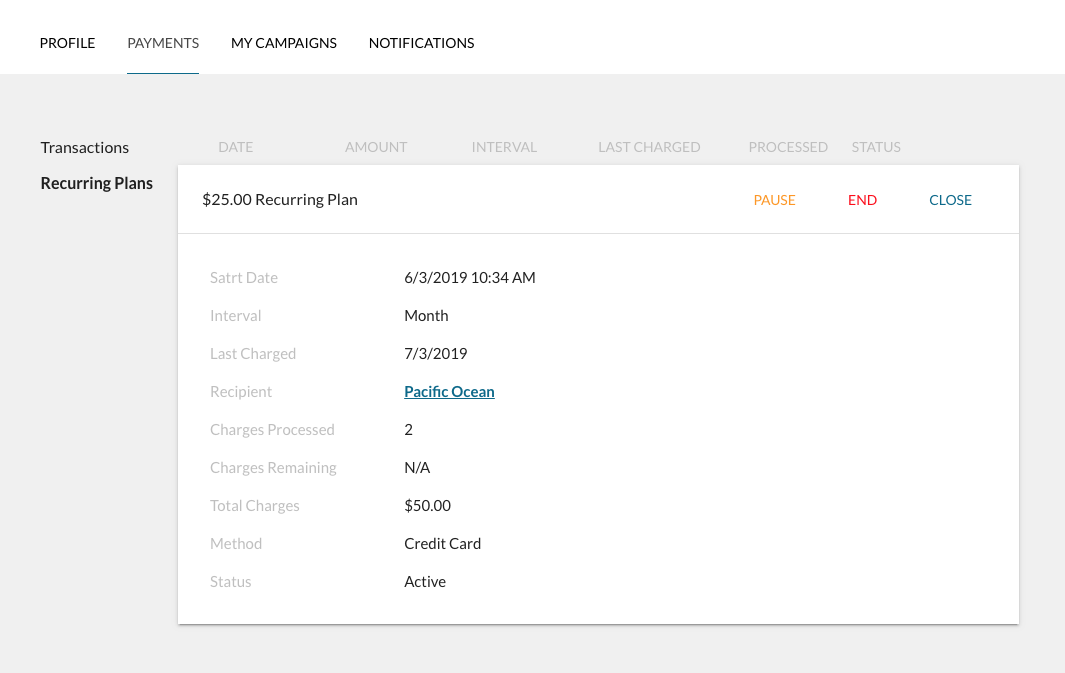 In some configurations, the only option available is "Manage". This will direct the donor to the WePay interface where they can update their credit card or cancel their payment plan.