Note
This feature is only available for clients who are using NeonPay, or have a premium license that supports additional payment processors. For more details, please click here.
Neon Fundraise offers one-click donations for returning donors, decreasing time to transact and increasing conversions, thereby increasing funds for your nonprofit organization. Here's how it works:
Saving Payment Methods
When logged in, donors are presented with an option to save their payment method for future use.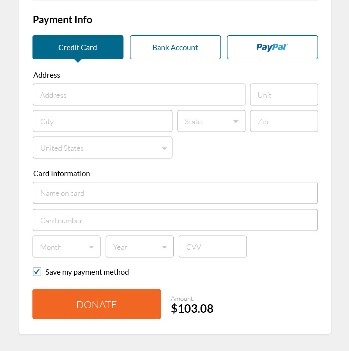 Using Saved Payment Methods
Once their payment method is saved, when the donor (or fundraiser) returns to make another donation, if the donor is logged in, their name and email will be pre-populated, and the default selected payment option will be "Saved Method", with their saved method preselected. All the donor needs to do is click "Donate" and their donation is submitted — no need for entering address or credit card information! Donors can also elect to pay with a different payment method, via PayPal or other methods as configured.
One-click donations can be made on standard donation and ticketing forms and donation lightbox, all of which are fully responsive out of the box.
Notes:
Some processor configurations may require donors to re-enter their credit card number, expiration date, and cvv when selecting a payment method. In this event, they will still not need to enter their name, email, and address information, making the donation process that much quicker.
One-click donations are not supported on donation forms and plugins embedded on external sites.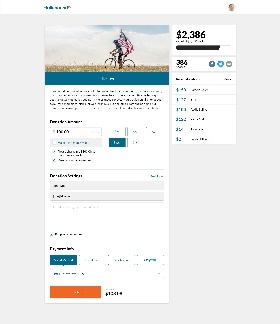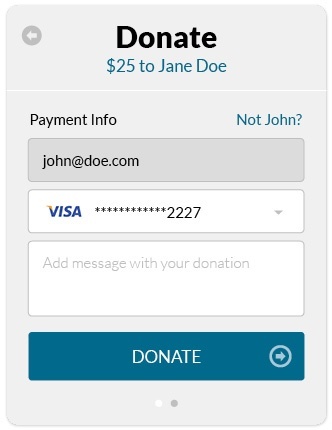 Managing Saved Payment Methods
Donors can manage their payment methods in their User Profile section. To learn more, click here.
Security
At Neon Fundraise, we take the security of our users very serious. As such, we've implemented some security measures in relation to the one-click donation feature, some of which are listed here:
Being fully PCI compliant, Neon Fundraise never stores actual credit card or bank information. Our partnerships with integrating processors allows us to manage payment methods without saving any vital information.
The one-click donation feature (both for saving and reusing payment methods) only works for users who have verified their account via email verification.
Payment methods will only be saved if the donor opts in.
As noted above, sometimes donors will be asked to confirm their payment method by entering minimal information, like credit card number, expiration date, and security code.
Neon Fundraise allows organizations to set password requirements for their users. For more on this, see Password Security.