The new Themes feature allows you to create customizable, mobile-responsive templates which match your organization's branding. After you create themes, they can be applied to the following types of front-end forms and pages:
Campaigns
Events
New Account Forms
New Donation Forms
New Membership Forms
Peer-to-Peer Fundraising
Surveys
To get started, navigate to Settings icon > Global Settings > Forms & Pages > Themes.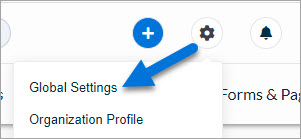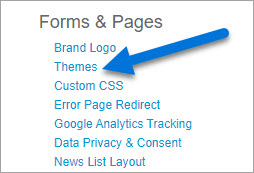 Themes List
Once on the Themes list, you'll be shown all of your themes and the various actions you can take.

You can select different filter options if you'd like to refine the list based on different types of themes, when the themes were last updated, and which users last updated them. You can also search for themes by name.
There are four different types of themes:
System Themes: Themes designed by Neon CRM for you to use right out-of-the-box.
My Themes: Themes created by you and other users at your organization.
Uploaded Themes: Uploaded HTML files - see this section for details.
Classic Themes: Previously known as Alternate Web Templates - see this section for details.
You can click on the ellipsis in the bottom right of a theme's tile to take any of the following actions:
Preview
Edit Theme
Copy Theme (only available for new themes)
Delete Theme (only available for non-system themes)
What happened to my Alternate Web Templates?
If you previously created Alternate Web Templates, they're still available within the Themes list. They're now labeled Classic Themes, and you can select that from the Type filter in order to view them: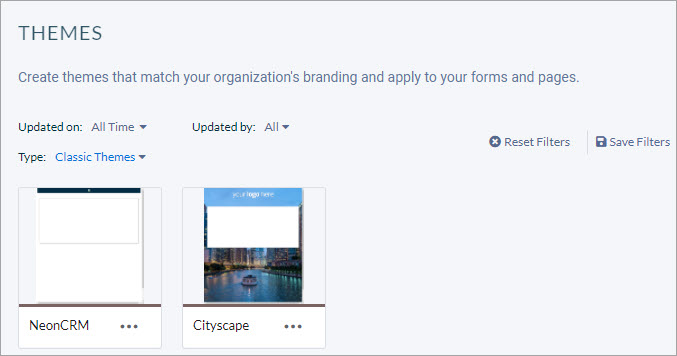 You can still edit Classic Themes via the legacy editor, and they can still be applied to your forms & pages.
However, if you'd like to take advantage of the customization options available within our theme builder, you'll need to create a new theme.
Building Themes
To create a theme through the theme builder, click on New Theme on the Themes list.

The theme builder consists of the following sections:
Colors and Fonts
Here, you have the option to set the font type and color for the body content, in addition to designating a background image for the form.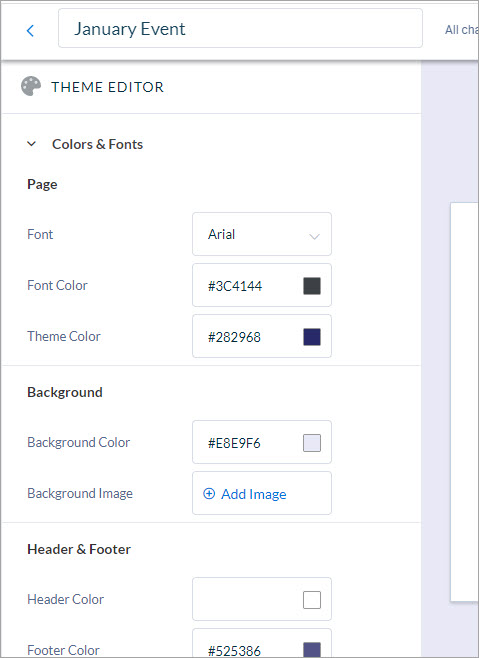 You can upload or link to your own image, or you can search keywords and browse the Unsplash image library for free, high-resolution photos.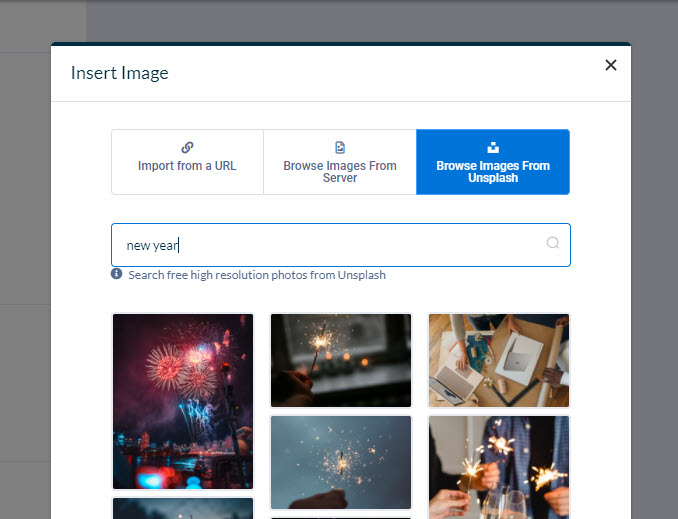 Header Content
In this section, you'll customize the top of the theme, below which the form or page's content will appear. You can upload a logo image, set its width, and add up to three navigation links.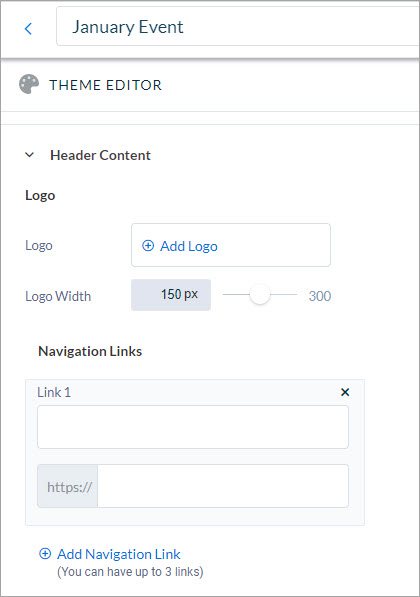 Footer Content
Finally, you can customize the bottom of the theme by adding up to three columns with content. You can also add social media links and select their alignment and style.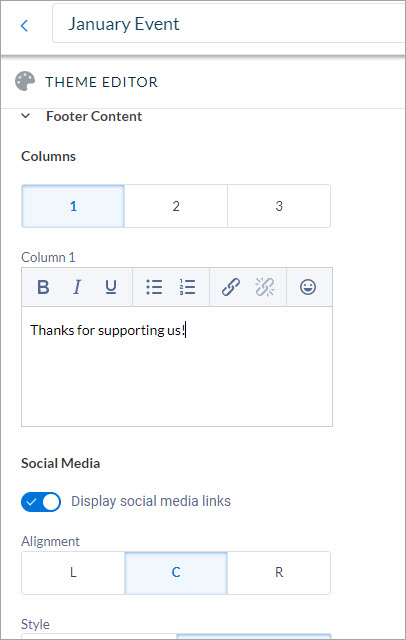 After building your theme, you can click Preview in the top right to see how it will appear on various types of devices. You can then click Save & Close to return to the Themes list.
Uploading Themes
If you have experience with HTML and CSS, you can upload .html files to use as themes within Neon CRM. Uploaded themes cannot be edited via the theme builder.
To upload a theme, click on New Theme > Upload Theme on the Themes list.

For more information, please refer to this guide.
Applying Themes to Forms and Pages
After you've created themes, you can then apply them to any of the forms & pages mentioned above.
For campaigns, events, surveys, and peer-to-peer fundraising, you can edit the item in question and use the Theme dropdown to select your desired theme.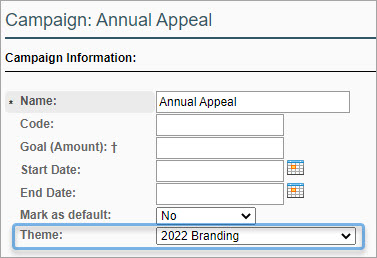 For new account, donation, and membership forms, you'll select a theme at the beginning of the form creation process. Additionally, you have the ability to create or edit themes during this process, if needed.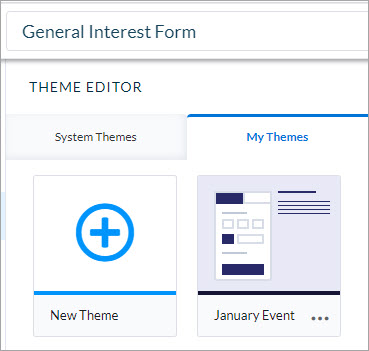 To change an existing form's theme, simply edit the form.