Neon CRM's integration with DonorSearch allows you to quickly look up your constituents in the DonorSearch application. This integration does not store any data from DonorSearch in Neon CRM, it simply makes the lookup process faster and easier.
You must have an existing account with DonorSearch to use this integration.
Configuring the Integration
1. Obtain a user account from DonorSearch. If you do not already have one, please contact DonorSearch.
2. In Neon CRM, navigate to Settings cog and select Global Settings.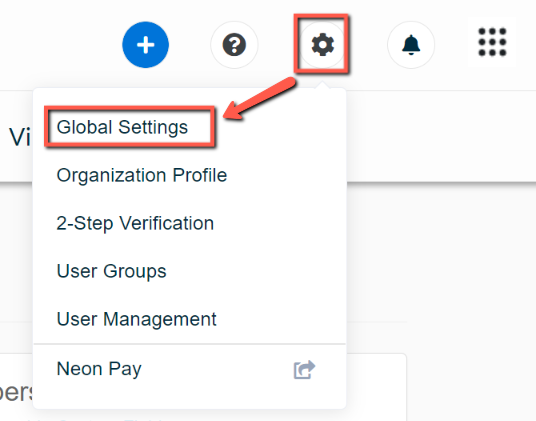 3. Under Third-Party Integrations, select DonorSearch.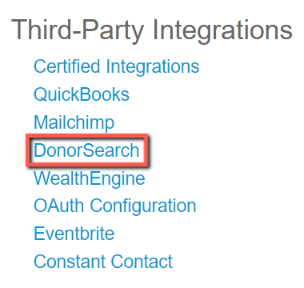 4. Enter your DonorSearch User Name & Password and click Add DonorSearch Account. This will then generate your unique Donor Search Key. Press Submit to finalize the process.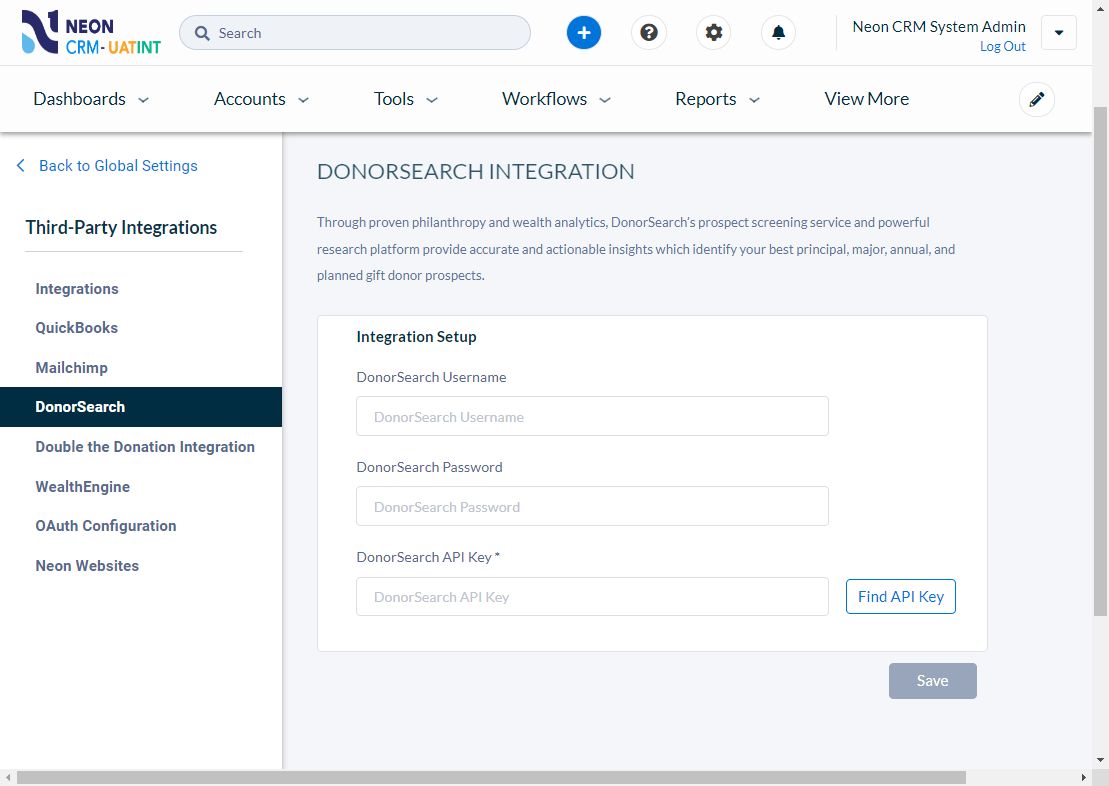 Using DonorSearch from NeonCRM
Once you have entered your DonorSearch login information, you will be able to access the DonorSearch profile of any constituent from the Actions menu at the top of the account page.
This will launch DonorSearch in a separate browser window and retrieve information about this individual.