Contents
---
Availability:

Public
Constituent
All Member
Membership Specific
Define My Own Applicable Group
Public
A public form can be viewed and filled out by anyone with access to the form URL. Choose this availability setting if you do NOT want to require that your constituents log in to the Constituent Login Portal to fill out the form. All availability options except "Public" require the user to log in to their existing Neon account.
Constituent
Select this availability option to allow all logged-in constituents to access this custom form from your Constituent Login Portal.
All Member
Select this availability option to restrict access only to logged-in constituents with active memberships on their account. Members must be logged in to your Constituent Login Portal in order to access the form.
Membership Specific
Select this availability option to restrict access to certain logged-in members. Selecting this option gives you a check-box list of your memberships to choose from. Only logged-in constituents that have the specified membership type(s) on their Neon account will be able to fill out this custom form in your Constituent Login Portal.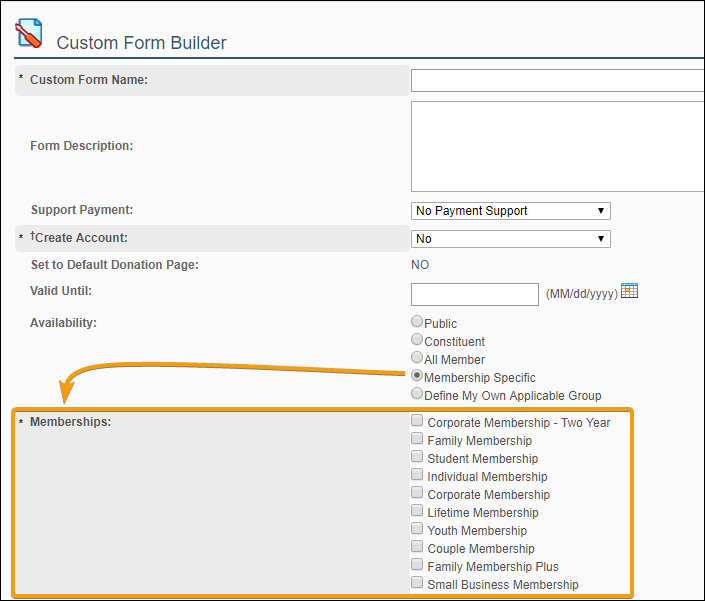 Define My Own Applicable Group
Select this availability option to restrict access to a specific group of logged-in constituents. The accounts that you specify as the Applicable Group will be the only people who can access this form.
When you select this availability option, you will be taken directly to the All Accounts Report upon creating your custom form. Load the desired criteria to capture the accounts you wish to define as the applicable group.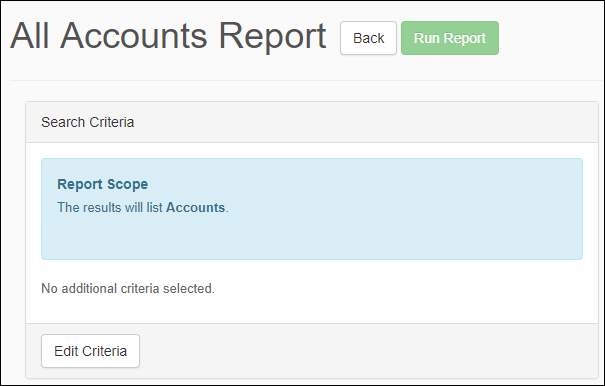 Click Save Search & Return to Custom Form Page to save your applicable group.

View or [Update] your applicable group from the custom form configuration page.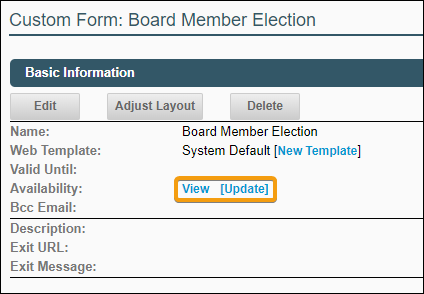 ---
Accessing Restricted Forms
Forms with restricted availability (i.e., constituent, member and applicable group) cannot be accessed outside the Constituent Login Portal. A user without adequate permission to view the custom form will see the warning message below.

Make this form available from the Constituent Login Portal by adding it to the What would you like to do? drop down menu, which is configured here:
Global Settings cog > Global Settings > Constituent Login Portal > Dropdown Navigation Options
---
Prevent constituent from filling out the form more than once
This setting is only available when the Availability option is NOT Public.