Contents
---
Introduction
If you don't set a custom exit page for standard forms, then Neon will display the default exit message, "Thank You!", to anyone that makes a successful online payment.
Neon CRM supports customized exit pages for Constituent & Public versions of your Standard forms as well as for Custom Forms. You can create custom web pages in Neon CRM to replace the default exit page linked to your standard donation, campaign, event registration, membership, and email newsletter subscription forms.
Exit Pages for Standard Legacy Forms
To customize the exit page for a standard legacy form:
1. Select Forms & Pages and then select Forms.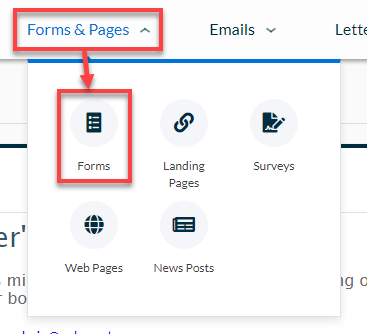 The Forms page will appear.
2. Ensure Legacy Donation Form is selected in the Type filter.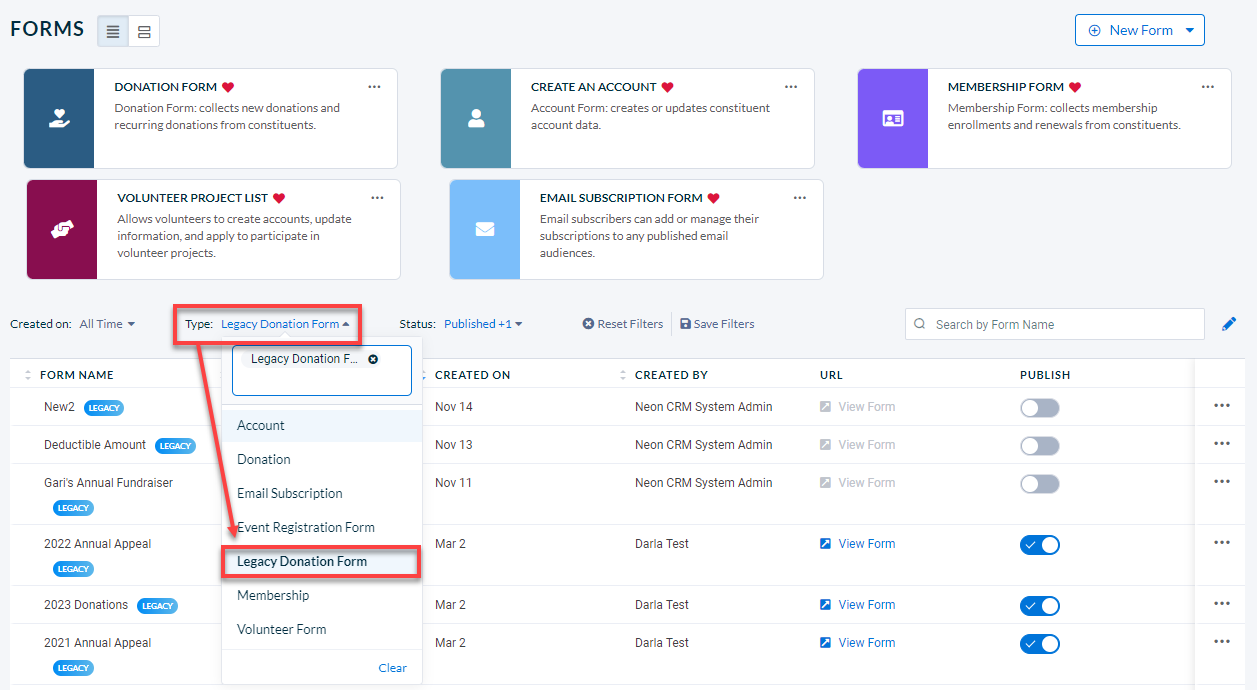 3. Select the three dots (...) next to the form you wish to configure and select Configure Exit Pages.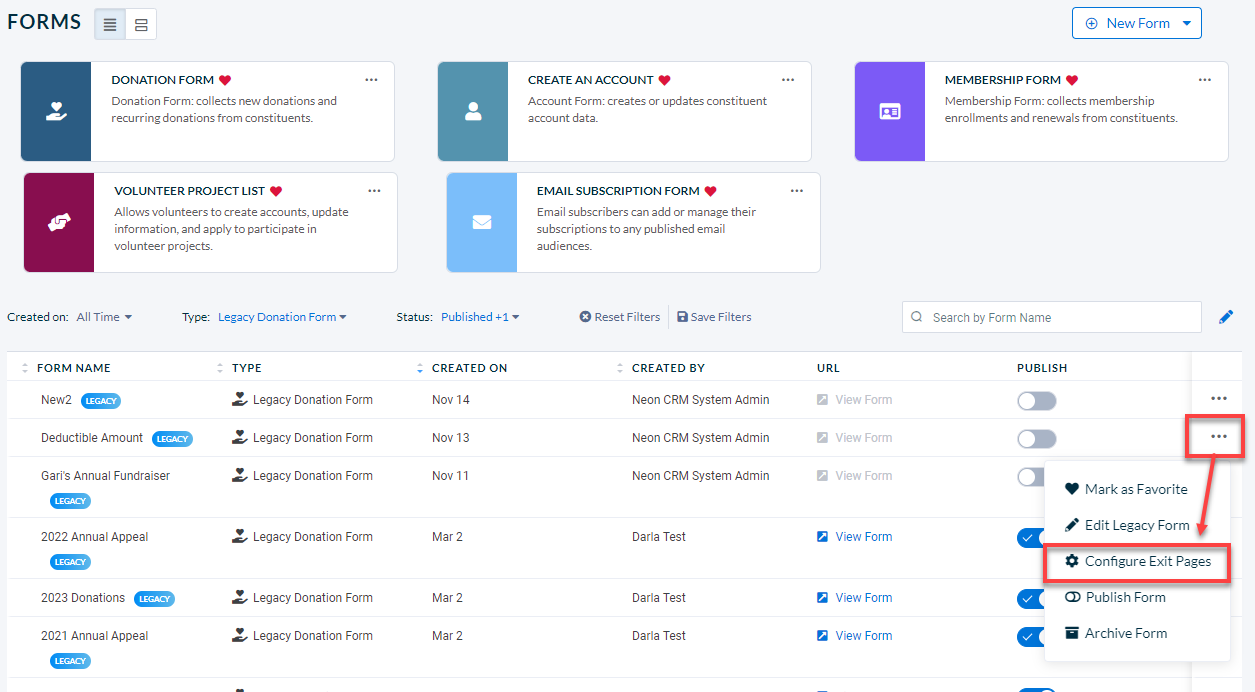 On the pop-up that appears, enter your custom URL information for your desired exit page.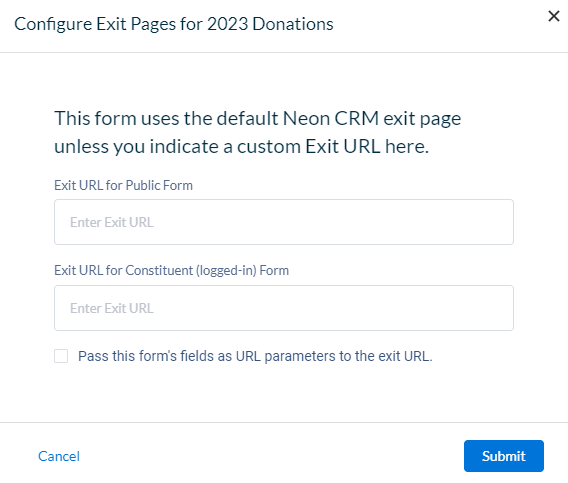 Exit Pages for New Account, Donation, and Membership Forms
For new account/donation and membership forms, you can either customize the exit page message or set your own URL as the exit page.