A list of all previous imports can be found by navigating to Tools > Import Manager.

The columns contain information about each import:
Status and Actions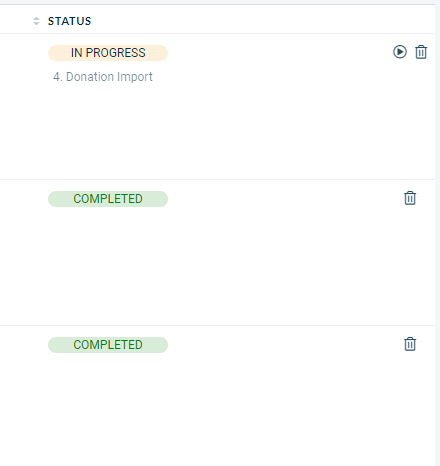 Statuses:
In Progress - another system user is currently working on this import
Completed - this import is complete
Buttons:
Continue - continue an incomplete import from the last completed step. You will only see the Continue button option on imports that you created.
Delete - undo the selected import. It is not possible to delete an import that is In Progress by another user.
Import Name
By default, the title will be "Import mm dd yyyy" unless you give it a different Title in the import process.
Date
The date and time that the import was created.
Imported From
If applicable, the name of the external database from which you imported this data.
Imported By
The system user who completed the import.
Accounts Added
Displays the number of new accounts imported. Click on the number for a detailed list of imported accounts.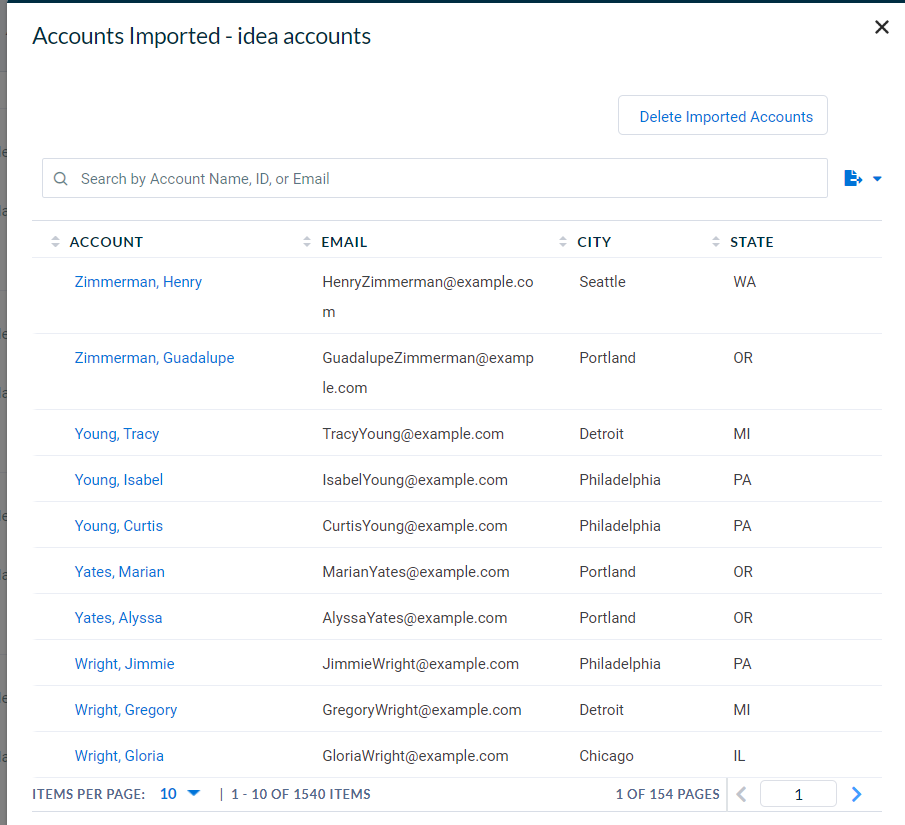 Accounts Updated
Displays the number of current accounts updated in an account batch update
Donations
Displays the number of imported donation records.
Memberships
Displays the number of imported membership records.
Registrations
Displays the number of imported event registration records.
Duplicates
Displays the number of accounts that were NOT imported because Neon identified them as duplicates.
Invalid
Displays the number of invalid records that could not be imported.