Account Custom Fields are useful for segmenting your email lists. When creating an Email Audience via a database search, you can limit the scope of the search to constituents that have a specific custom field or field option.
For example, you may want to send an email to any accounts participating in one of your committees. In this example, we have tracked Committee Information in an account custom field.
To send an email to these accounts, go to Emails> Email Audiences to create an audience.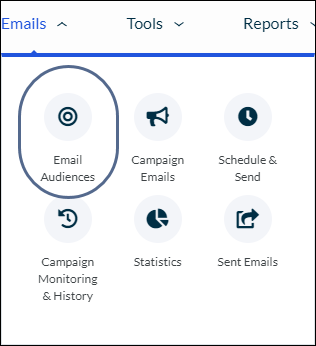 Click New Audience to create a new email audience. Give your audience a name, then select the Standard Email Audience option and click Next.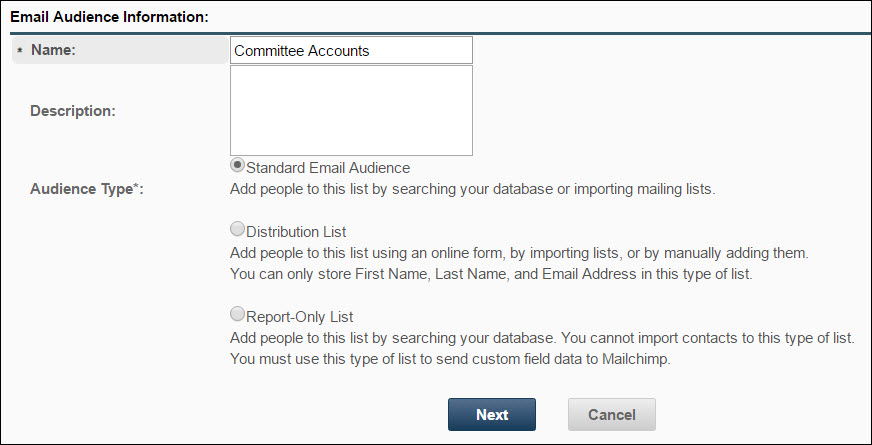 In the Component List section, select Add New Search.

On the Email Audience Report screen, in the Search Criteria panel click Edit Criteria.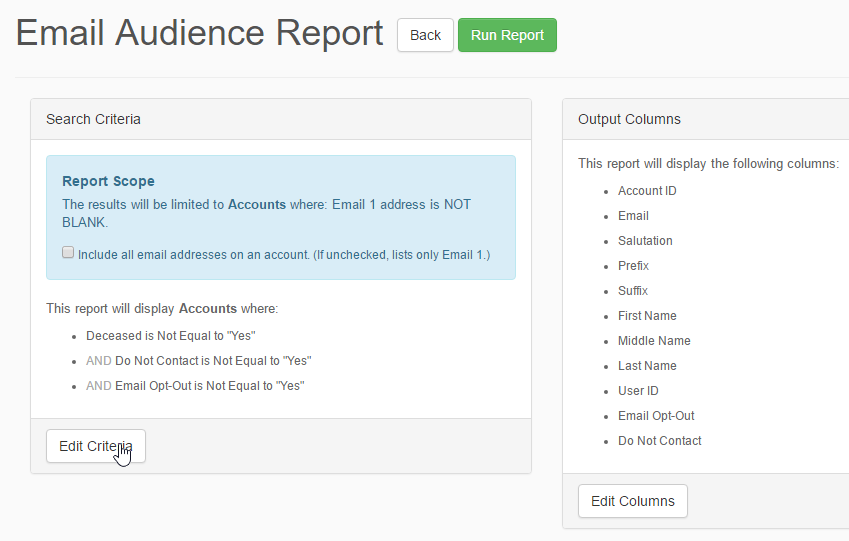 Click Add Criterion. In this case, we'll add a criterion for anyone who has a committee listed in our account custom field called Committee Information. Click Save changes.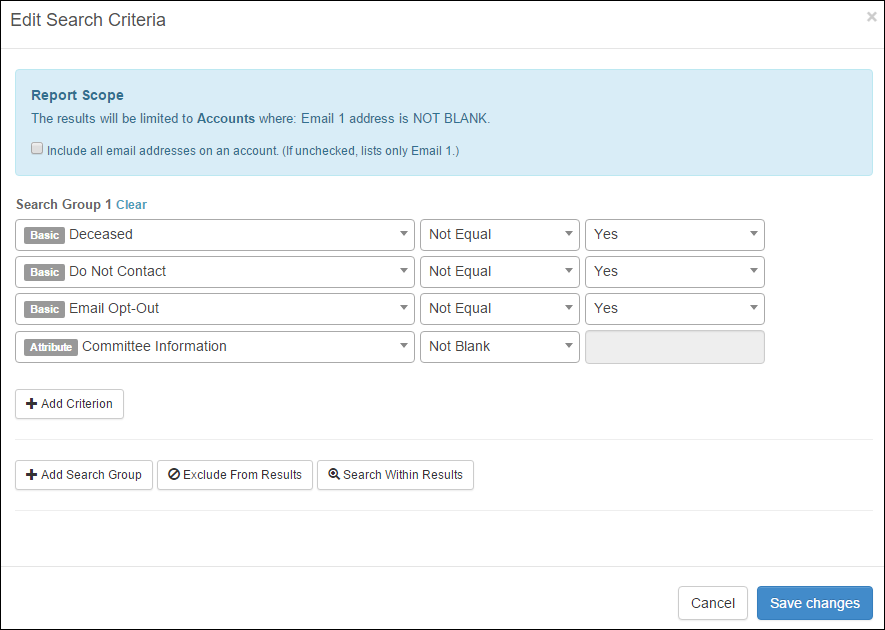 Click Run Report.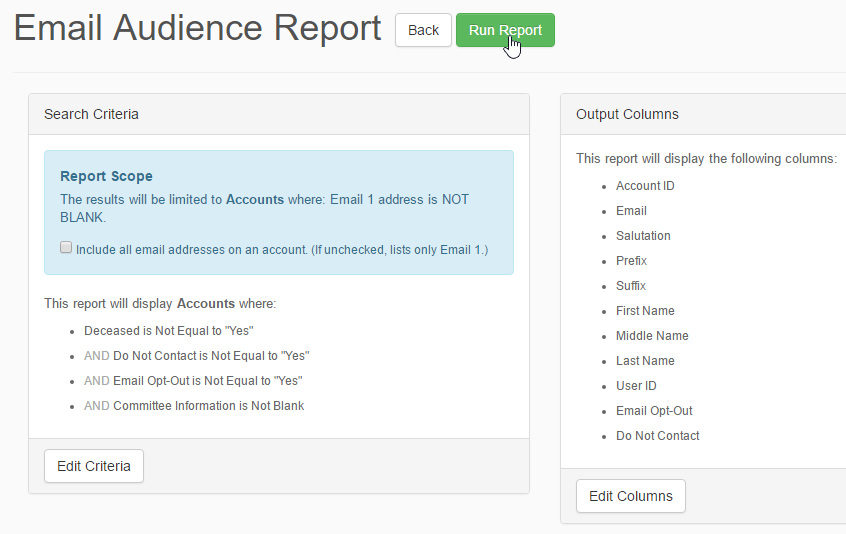 On the Results screen, click Save Email List to confirm your audience. You can now use this audience when sending an email.