Note: Only for Canadian nonprofits & registered charities.
If you are a Canadian nonprofit, you should already have access to the CRA Receipts module.

If CRA Receipts is not present in your main navigation menu, contact our Client Success department: clientsuccess@neoncrm.com
Set up this feature when you gain access to your NeonCRM.
1. Populate your CRA Charity Registration # in your Organization Profile.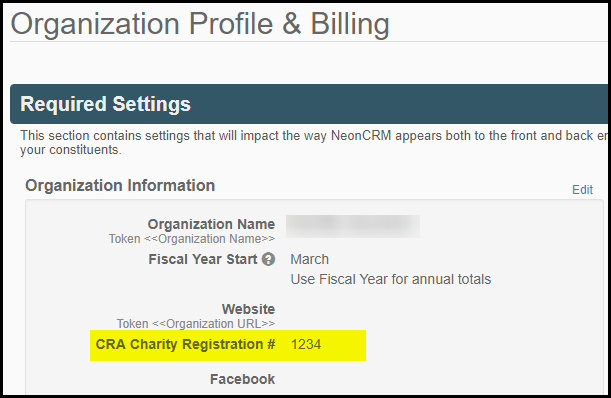 2. Set the default Advantage Amount for each campaign, membership term, event, and store product.
Campaign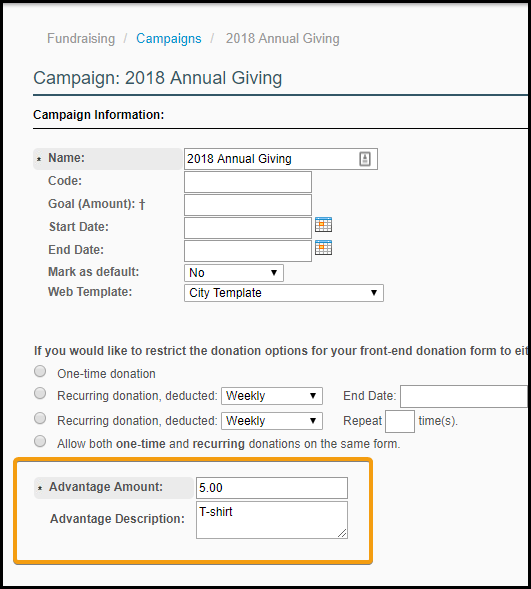 Event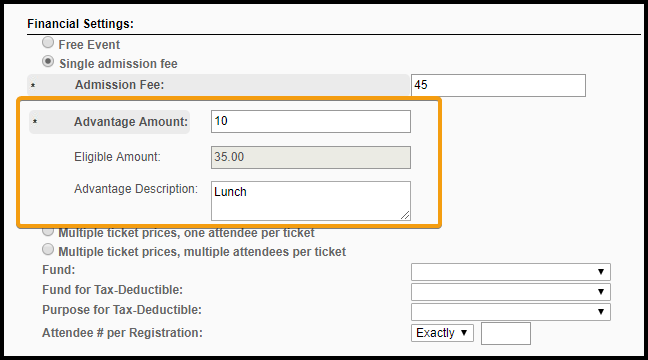 Membership Term


Customize the footer of the message if desired. To ensure they comply with Canadian receipt requirements, the System Emails and/or System Letters cannot otherwise be adjusted.