Contents
Saving Reports
You will probably want to save the custom reports that you run often.
When you save a report, you save the search criteria and the columns included in the report at the time you save it.
Note: The report configuration (criteria & columns) is saved, but not the results. The results will update dynamically to match your current data.
To save a report, click on Save Report Configuration on the results page.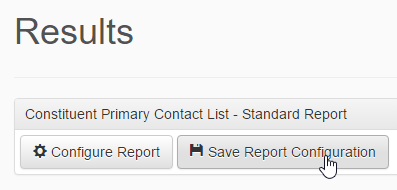 The Save Report Configuration options will appear.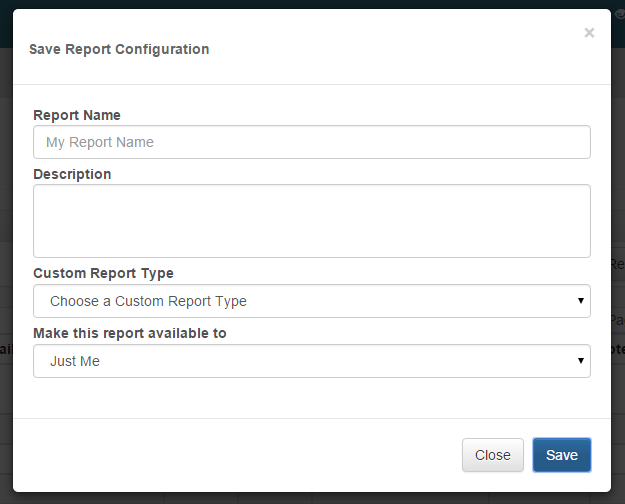 Name your report, and, if you like, add a description and give it one of your custom report types.
In the Make this report available to dropdown you can choose whether this report is available to all logged-in Neon system users or whether only you can see this saved report.
Saving Changes to a Saved Report as a New Report
Sometimes a moment arises where you need a report that is similar to one you have built, but you wish to not change that report as it is still applicable to your organization's needs. Once you make the desired changes to your saved report and run it, you can choose the option to Save as a New Report.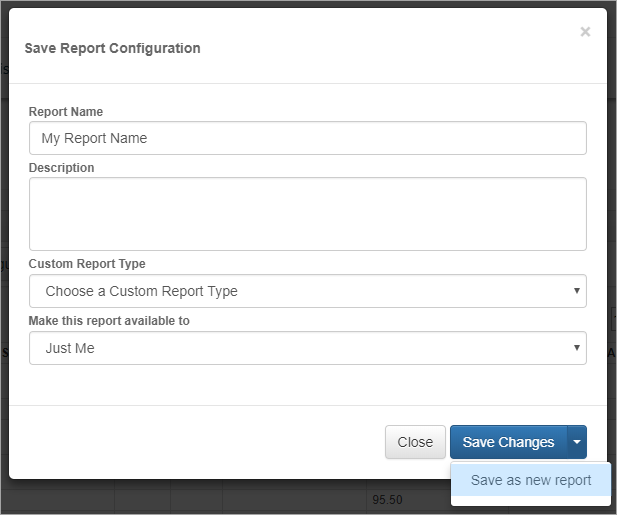 Sharing Reports
Selecting the Share Report button allows you to create hyperlink to the dynamic results.
You might use this to share a status report with your board of directors, who may not need full access to the system but want to view some reports

Check the box for Create a hyperlink to share this report publicly in order to see further options. (This will not automatically share the report.)

Once checked, you can choose whether to give the hyperlink a certain time frame during which the link will work or create an access code as a password for access.
Click Save Changes and your hyperlink will be generated.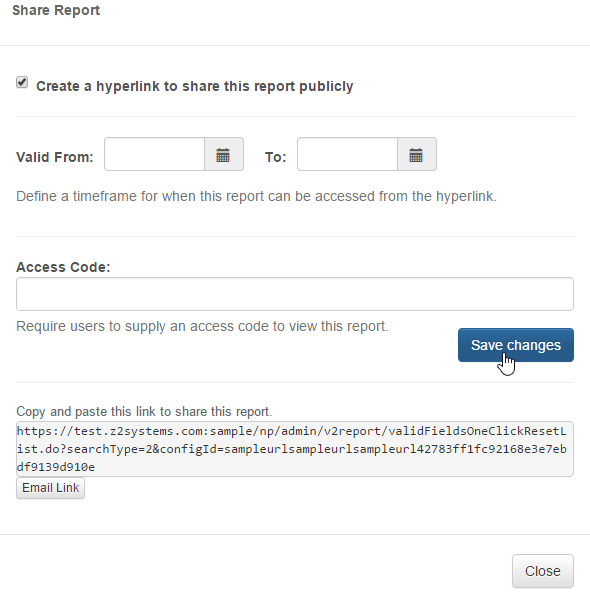 Clicking Email Link will copy the link into your computer's default email program.
Anyone who follows the link will be directed to either the report, or a page that prompts for the access code.
This link does not show you a static view of the results – the data is current whenever you access it

Accessing & Deleting Saved Reports
Saved Reports can be found under Reports > Saved Reports.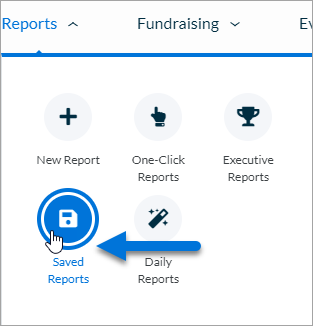 They are also accessible from a dashboard widget under Dashboards > Reports.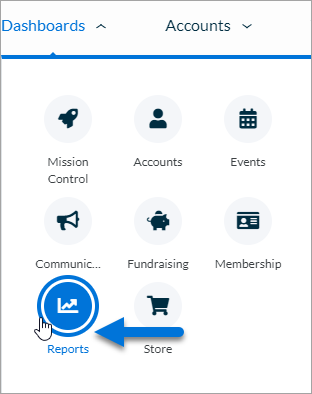 If you do not see the Saved Reports widget in your dashboard, click the actions drop down menu on the right hand side of the page and select Add New Widget.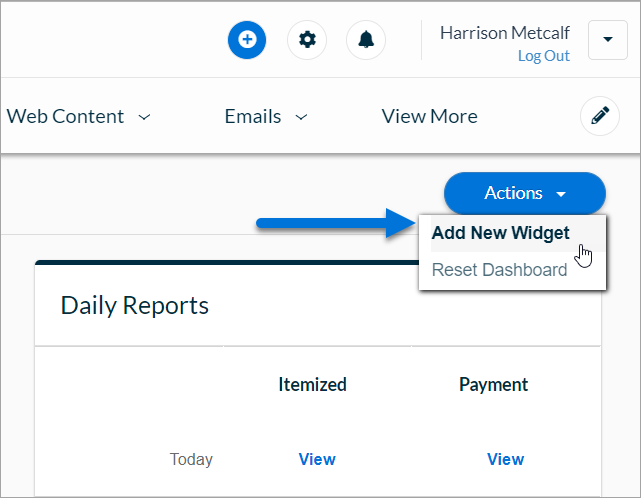 Go to the Reports widget menu and select Saved Reports.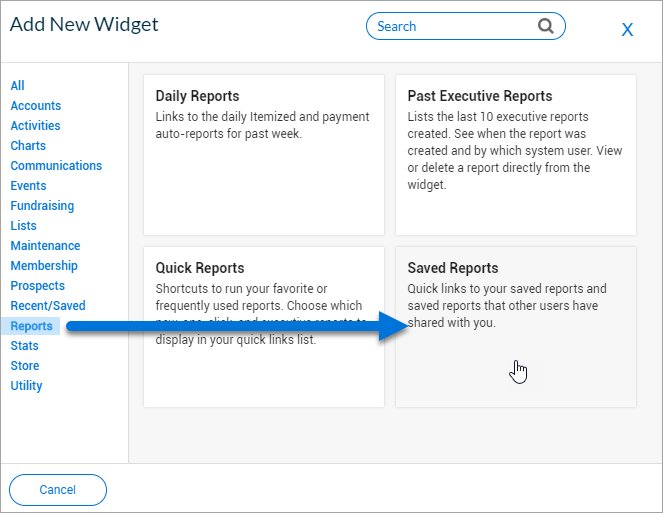 You can delete old reports from the Saved Report dashboard widget; just click the X for that report in the Actions column.

Note: Reports can only be deleted by the system user who created them. If the system user who created a report is deactivated, a System Administrator can delete that report instead,