NeonCRM account flags allow you to easily identify constituents that should be excluded from your organization's mailings. The Do Not Contact and Deceased account flags can be added and removed by System Users.
Do Not Contact can be used in a couple of different ways:
To flag those who do not want to receive any form of mass communication from your organization.

To flag those who do not want to receive physical mailings (emails are okay).



Note: Account Flags do not automatically prevent System Emails from being sent.
Upon adding the Do Not Contact flag, you have the option to also opt-out their email address(es). However, this is not required. If you want to identify an account as someone who wishes to be contacted by email but NOT receive and physical mailings, then you can use the Do Not Contact flag to accomplish this.
You can find these flags by opening the Actions Menu at the top-right of the account page.

If you select Do Not Contact and the account has at least one email address, you will be prompted to choose whether or not to opt-out email for this account as well.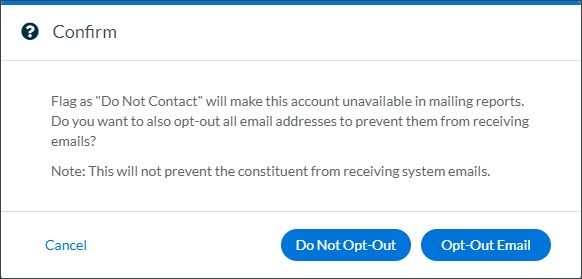 Once added, flags are displayed in red at the above the contact information on an account page as shown in the example below.

This information will also appear in the contact tile on Household, Employment and Company Contact view pages.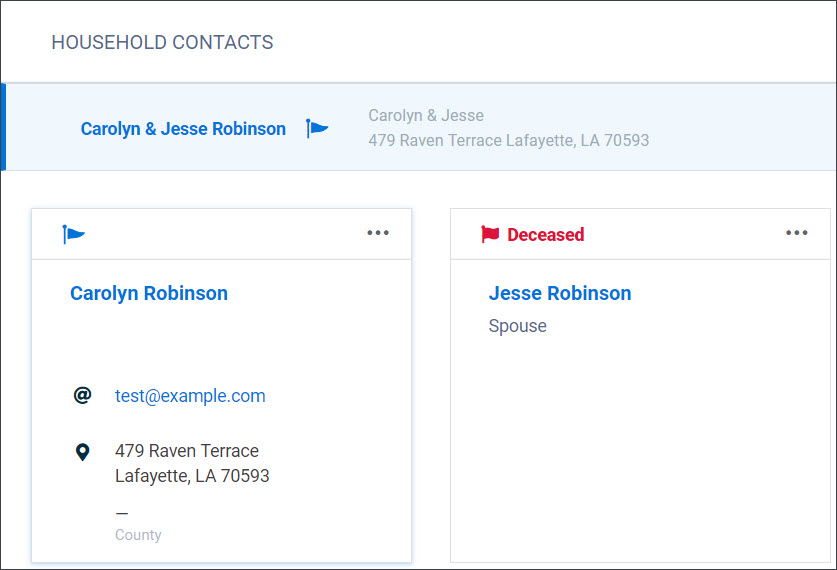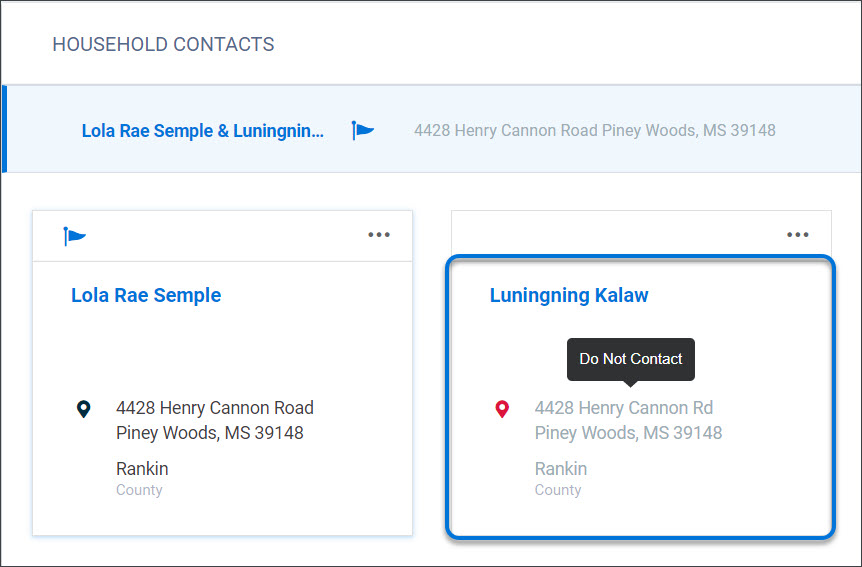 Flagged account can easily be excluded from reports by loading the below search criteria:
Deceased is Not Equal to "Yes"
AND Do Not Contact is Not Equal to "Yes"
You'll notice that the Mailing Report excludes these flagged accounts by default, as shown below.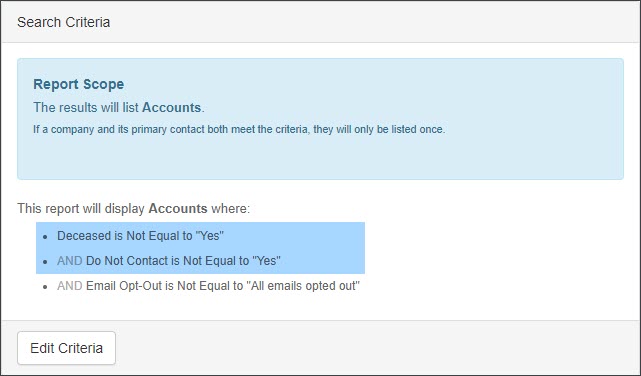 ---
Related Guides