Get the hang of creating, saving, and sharing your own reports in this 8 minute video. We'll cover choosing the right type of report, selecting the correct operator, using dynamic dates, and more.
Running a new report is essentially a three-step process:
1. Choose a report
Choosing the right kind of report is very important to compiling the data you need.

2. Filter for the results you want to see.
Click Edit Criteria under Search Criteria to filter the constituent data you want to see in your report results.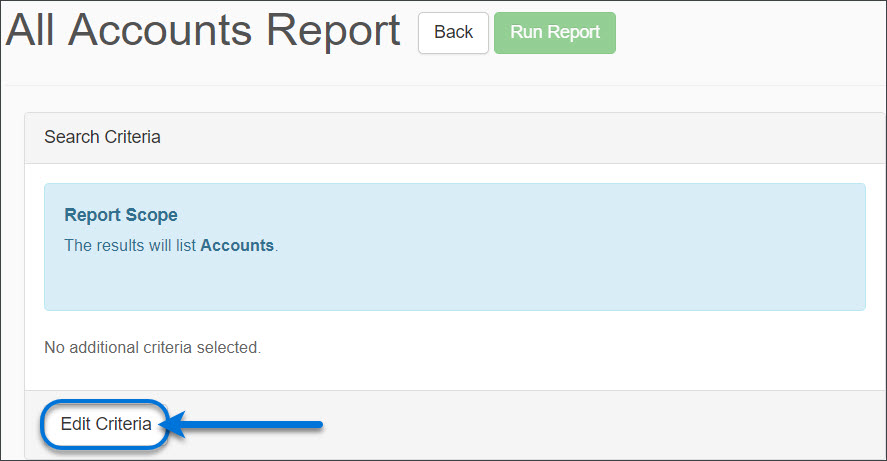 Click Add Criterion and then Save Changes.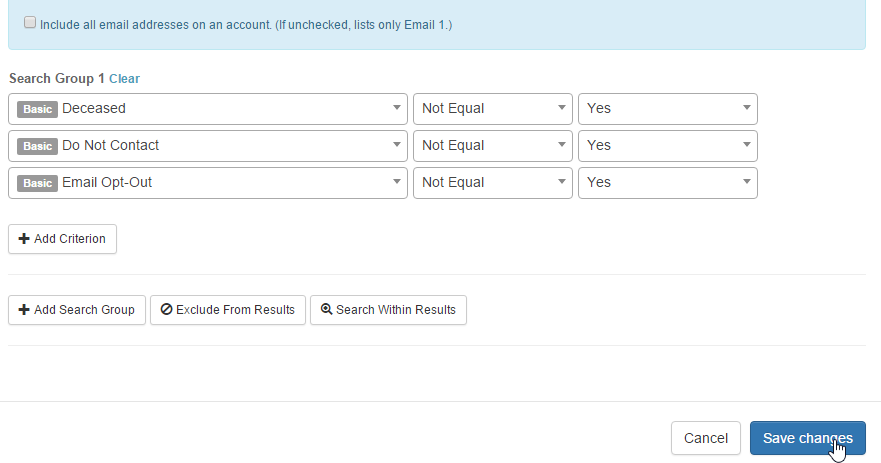 3. Add in the data columns you want to see.
Once you've loaded the search criteria to specify the constituents you want to report on, then you'll select data fields to view in the report. Click Edit Columns to choose the information about the constituents that you want to see.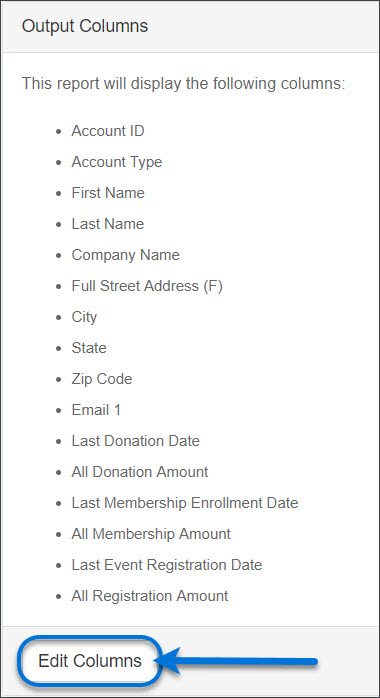 After you have your report configured the way you want it, you can click the "Run Report" button to see your search results.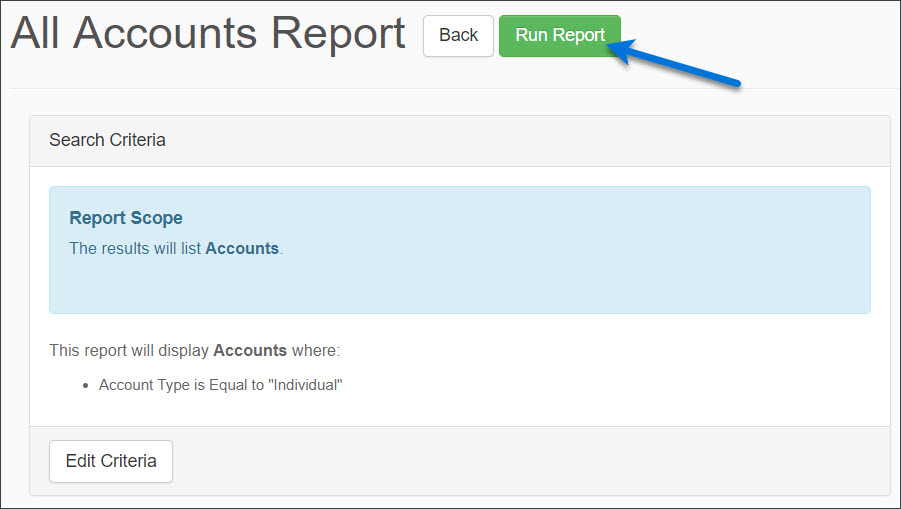 After you have run your report, you can export it to Excel or CSV, or print the current results page you're on.

Some reports include a "
Create Mailing
" option that allows you to export your results and add a
Material Tracking
to each record to note that the material was sent.
See this guide for more details
.