This guide explains the process for creating an order as a system user on behalf of a constituent.
Using the orders process as a staff user has some additional functionality that is not available to constituents using the online store. These include:
Edit prices "on the fly" for individual items
Easily add memberships, donations, and events to orders
Accept multiple payments for a single order
Contents
---
Creating an Order
Navigate to: Store Orders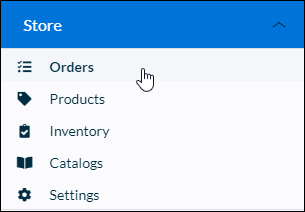 Click New Order.

Purchase Details
In the upper left corner, start typing a name in the Purchaser field to see if the person purchasing the items has an existing account in NeonCRM. If they do not, select New Individual from the dropdown options (or New Company if the purchase is on behalf of a company).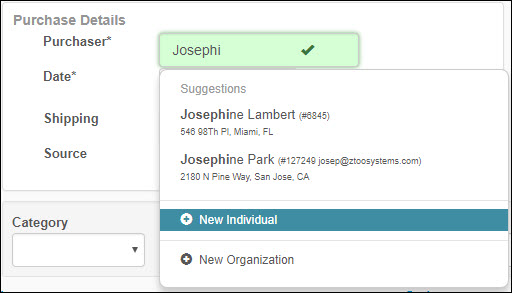 The Purchase Date will default to the date of data entry. You can select another date if you want to record the purchase as occurring on a different date.
Use the Shipping toggle to determine whether shipping is necessary or whether the products are being picked up on site.
If Requires Shipping is selected, you will be asked to provide a shipping address and select from your shipping methods to determine shipping cost.
If On-site Pickup is selected, shipping will be free, and you can skip the steps for adding a shipping address.
Finally, if this purchase is due to a specific Source, you can specify or add that as well.
Items List
Below, you will see a list of active products. Specify the quantity of each item you would like to order.

Some items have options. When you click the Options button, you are taken to the item's detail page. Here, you can choose to add items to your cart based on the options you select.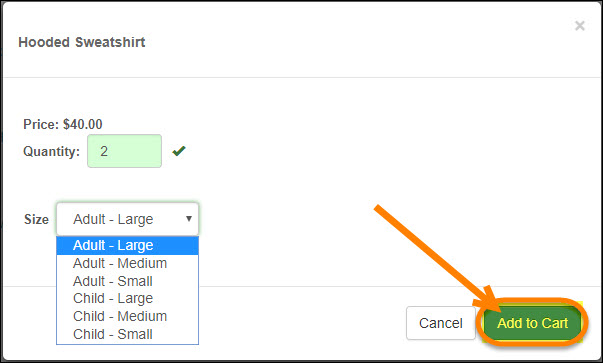 Clicking Add to Cart adds the quantity of the item specified to your cart.
Clicking Cancel takes you back to the product listing page, and keeps any items you have added to your cart.
On any page, you can hover over the shopping cart icon to see the items currently in your cart.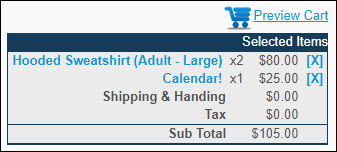 Order Summary
Once you have clicked Order, you will be taken to the Order Summary screen.
Here you have a chance to review the items in your cart. You can:
Change the quantity of any items
Remove items
Add items - this includes Memberships, Event Registrations, Additional Store Products, and Donations.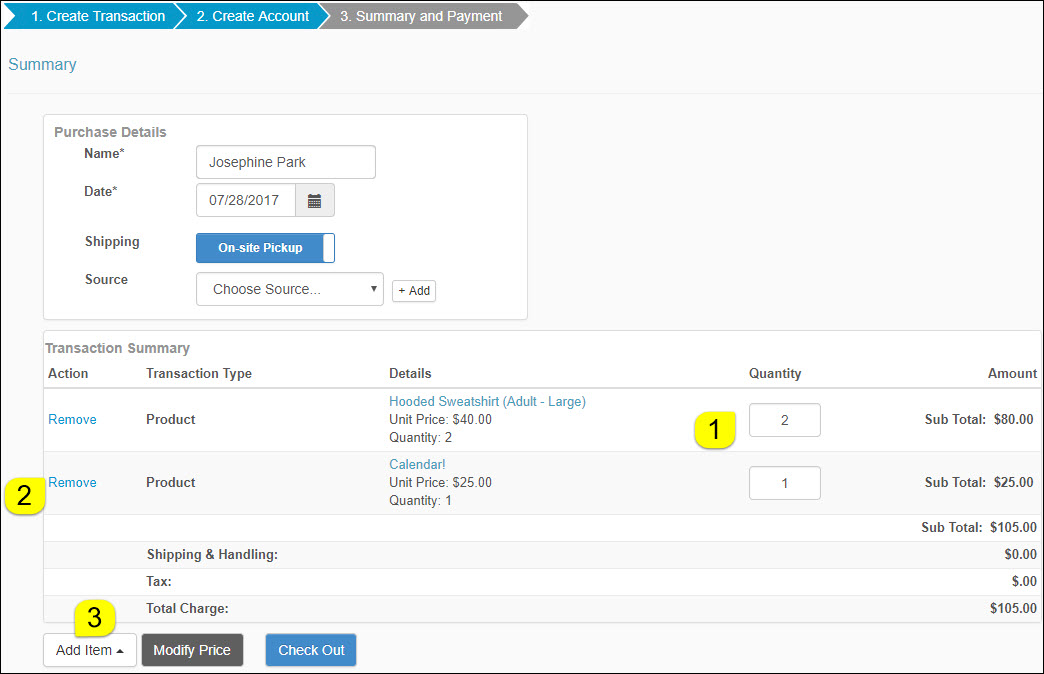 You can also adjust the Purchase Details here if you need to make changes.
If you need to change the price of a particular item for this order only, click Modify Price. This will give you options for changing the price of each item, and show you the cost difference.
This is not recommended, as it can affect accuracy in reporting, so you will first need to confirm by clicking yes when asked.

From this page, you can do any of the following:
Change the item quantity
Change the selling price of the item
Edit the Shipping & Handling Method (if any)
Recalculate the sales tax for your adjusted price.
Once you are satisfied with your order, click Check Out.
Payment
You will see a final Summary screen.
Verify that the information is correct, choose a payment tender, fill in the details, and then save or process the payment.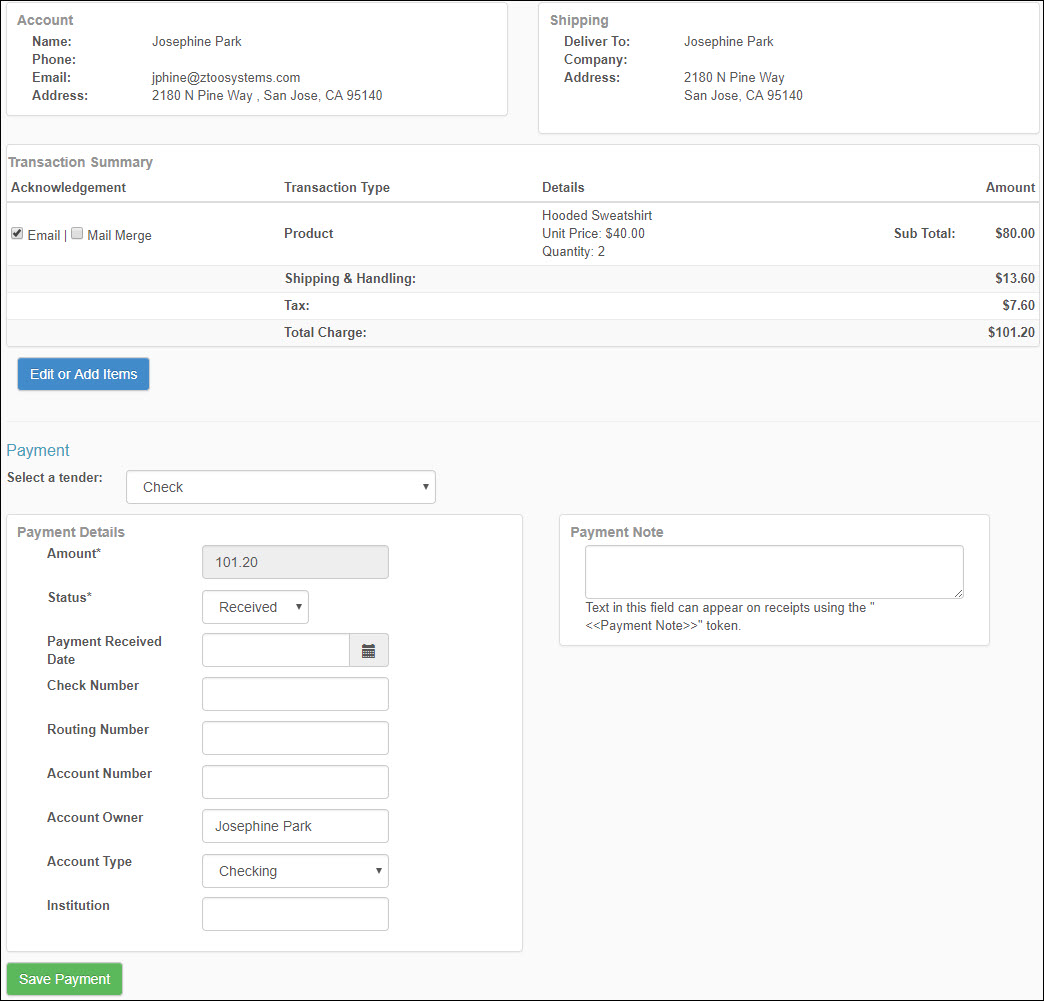 Once your order has been submitted, you will need to fulfill your order as normal.