---
Neon has several possible ways for organizations to offer discounted event tickets to some constituents. To determine which one of these options is right for you, consider the following: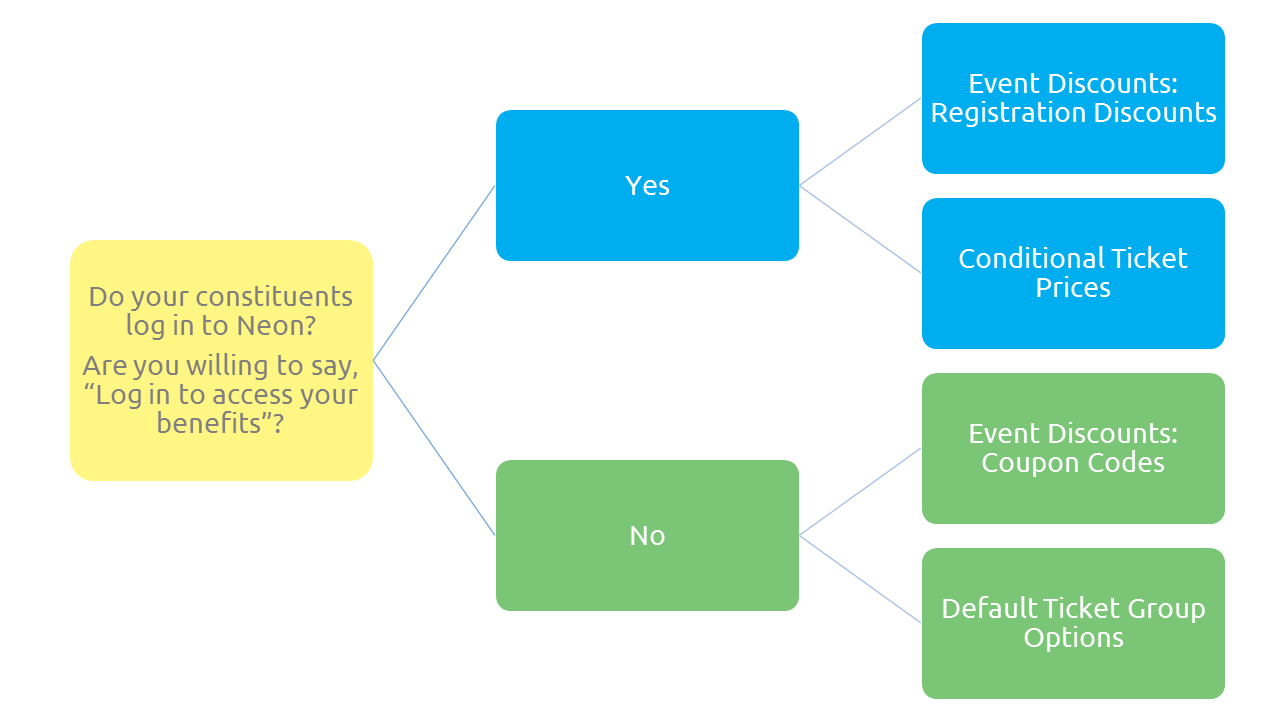 This question closely resembles the question, "Which is more important: ensuring no one accesses unearned benefits or ensuring ease of access?"
If you want to prioritize security of your benefits (only members get the member discount), an Event Registration Discount is probably the best fit for you.
If you prioritize ease of access (no signing in, simplest form possible), you may want to use multiple ticket prices in the Default Ticket Group.