Store Orders created by Users or constituents will appear under Store > Orders.

By default, all orders will appear here. Filter or search to find a particular order.
Fulfilling Orders
For a to-do list of store orders to be fulfilled, filter the page to just show Unfulfilled orders.

To just show unfulfilled orders by default, filter and then Save Filters.
Fulfilling an order does two things:
Changes the status of the order to Fulfilled
It can send the buyer a notification of processing and shipping information (if the order is being shipped)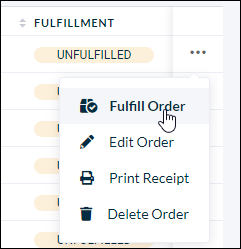 When you click Fulfill, you will see a popup menu that contains fields for processing data and shipping details. You can choose to send the buyer a shipping notification with tracking information. The Note field will also be sent to the buyer if you send them a notification.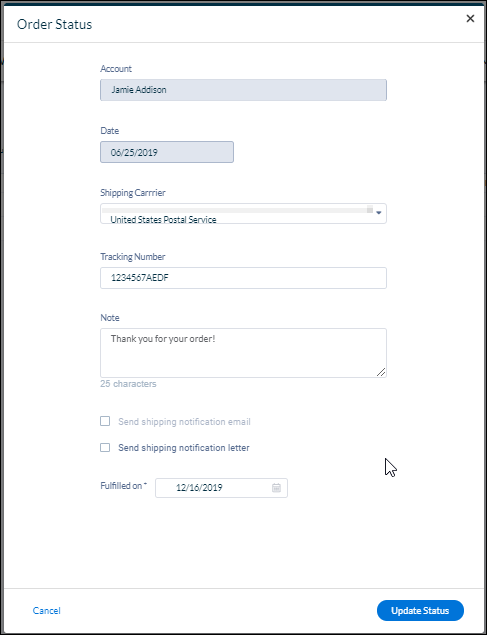 Receipts
You can print out receipts for orders. Click Print Receipt to download a PDF of the transaction information. This can be useful as a packing slip.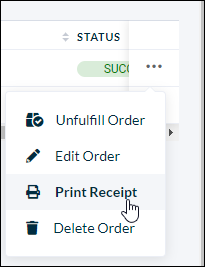 Here is a sample receipt: Sample_Receipt.pdf