Note: Only for Canadian nonprofits & registered charities.
Prior to a receipt being issued, you can edit the transaction as needed. The transaction details in the Awaiting Review tab will dynamically update.
Once a receipt has been issued, the transaction is locked and may not be edited.

To edit the transaction, navigate to the transaction and click Unlock Transaction.
You will receive a warning.

Make any necessary edits to the transaction and then navigate to CRA Receipts. In the Receipted tab, locate the receipt. Select Void Receipt under Action.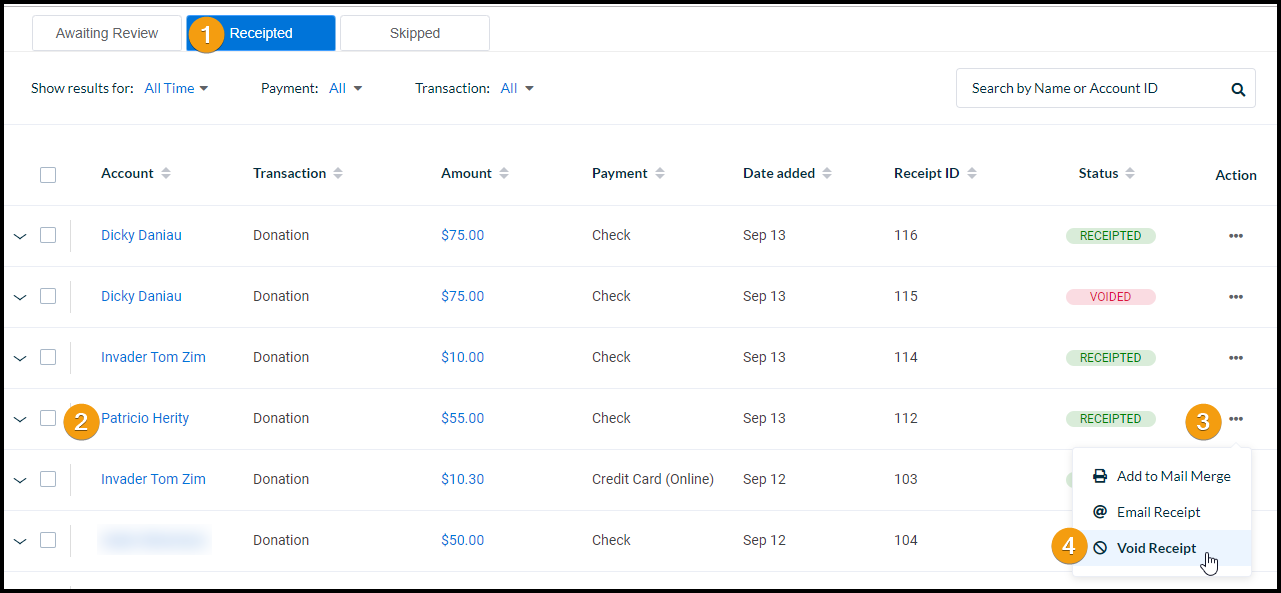 You must notify the donor that their previous receipt is void.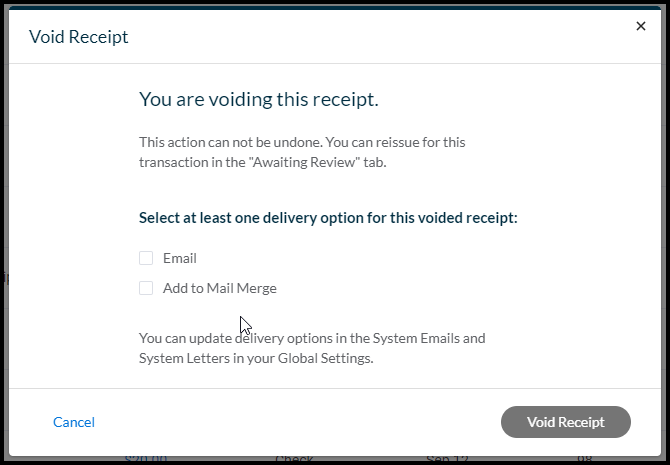 The transaction is now present in the Awaiting Review tab.

Issue a new receipt to the donor. The transaction is once again locked.