Note: Only for Canadian nonprofits & registered charities.
Skip any transaction that you do not wish to receipt.
Within CRA Receipts, select one or multiple transactions and click Skip Receipting.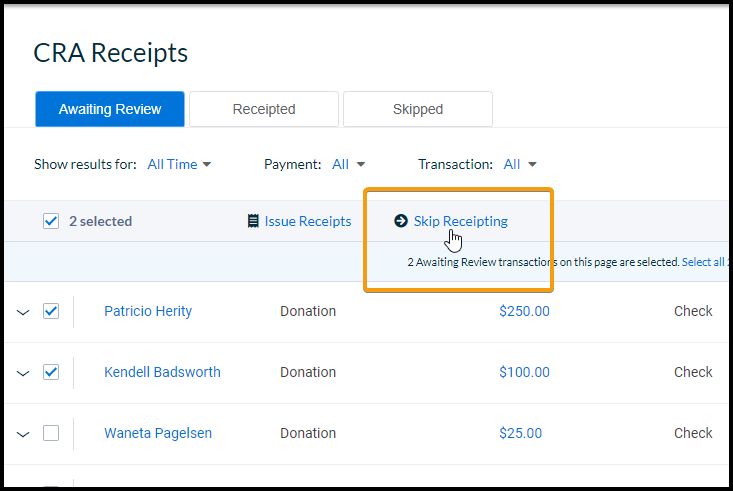 The transactions are now in the Skipped tab.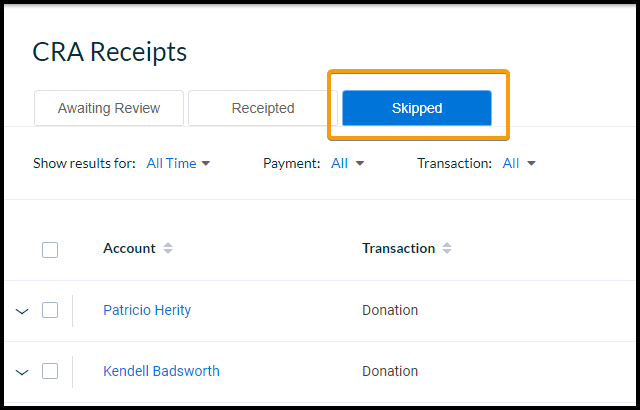 If you would like to return the Skipped transaction to the Awaiting Review tab, select Send back to Awaiting Review under Action.