You can sell digital files in your online store as downloadable products. You will need the Document Center module and the Store module to accomplish this.
Adding the File
1. First, you must add the file to Neon CRM. Navigate to Files and select New File.

2. Select the file you would like to upload. Then, add a name, description, and category to help System Users understand what the file is.
If you choose to Publish your file, Neon CRM will generate a URL which will link to the file. You can distribute this link as you choose. You must make your file Available to public for the URL to work.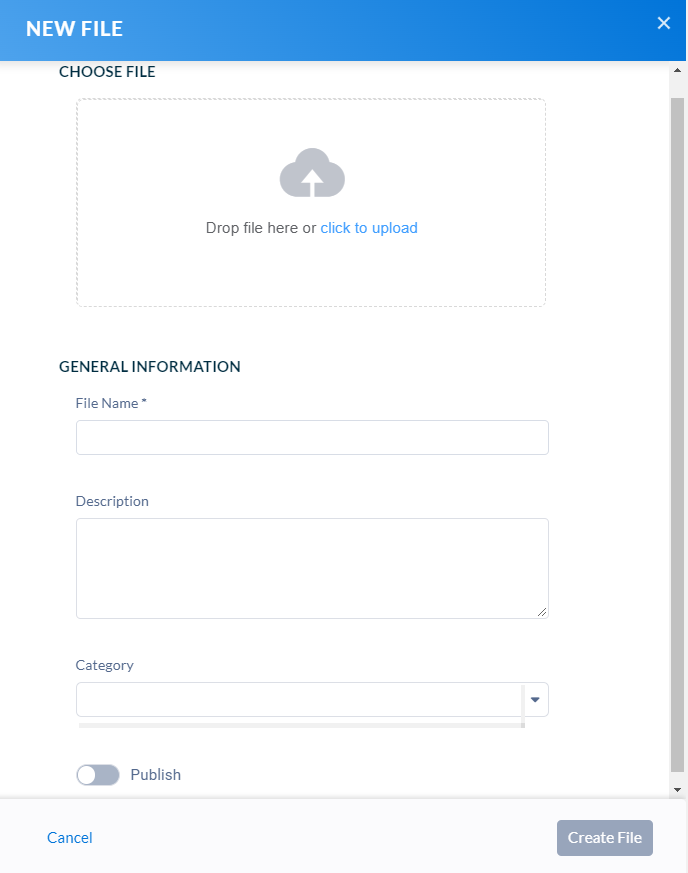 3. After adding the file, you will see your file listed on the page. Select the actions button, then select Copy URL to get the link for your file.

The following types of files can be used in the Documents Module:
.txt
.csv
.xls
.xlsx
.pdf
.ics
.jpg
.png
.gif
.zip
.docx
.pptx
.html
.epub
.pub
.mov
.mp4
.avi
.wmv
Creating the Product
Now, you'll need to create the product listing for the file. Navigate to Store Products New Product
Click New Product.

Name your product and assign it a price. Add any other relevant information for the product.
In the Download File field, paste the file's URL.
Under the Required Shipping field, select No Shipping.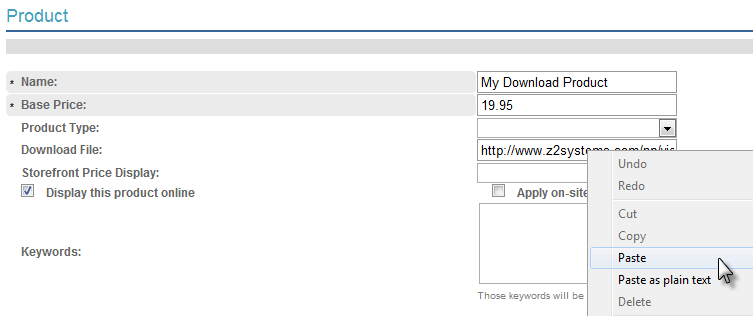 Click Submit when finished.
Downloading the File after Purchase
Once this item is purchased, it will be made available to be downloaded in 2 places.
The NeonCRM Standard Version of the Purchase Acknowledgement System Email:

The Constituent Login Portal (My Orders):