View Workflow History
Each Workflow you create will appear on the main Workflows list page along with the number of Completed Workflows (accounts that have gone through every action of the workflow successfully) and accounts In Workflow (accounts with Workflow actions still to complete.) You can also view the Status (Active vs. Inactive) of each Workflow, any valid Date Range specified for the workflow, and a list of available Actions including the ability to Edit, Copy, Deactivate, or Delete the Workflow.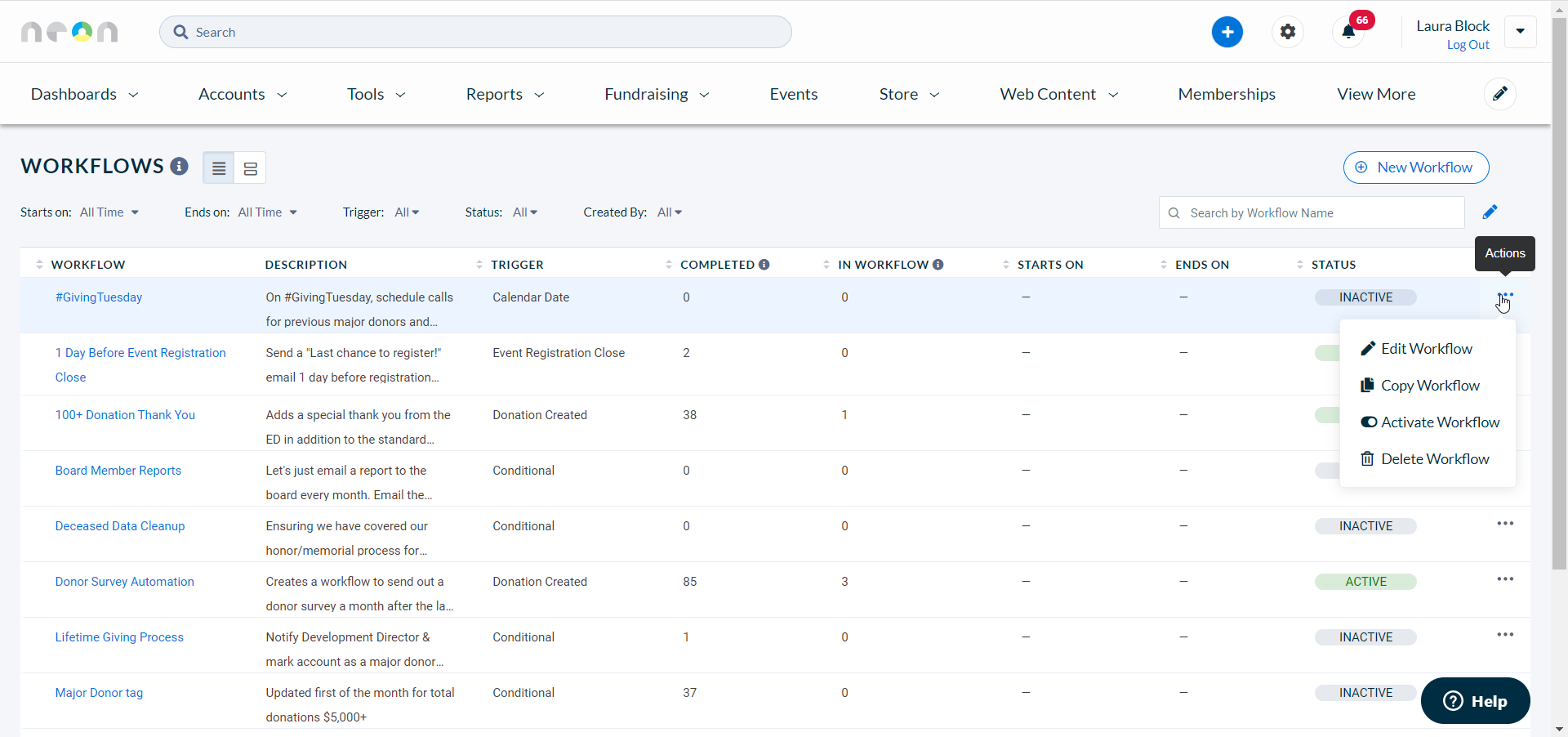 If you open the detail page for a specific Workflow, you will see a number of options, including the ability to view the Workflow Log.

The Log will show a summary and list of all accounts still within the Workflow or that had completed all Workflow actions successfully, as well as an itemized list of all pending and completed actions related to that Workflow.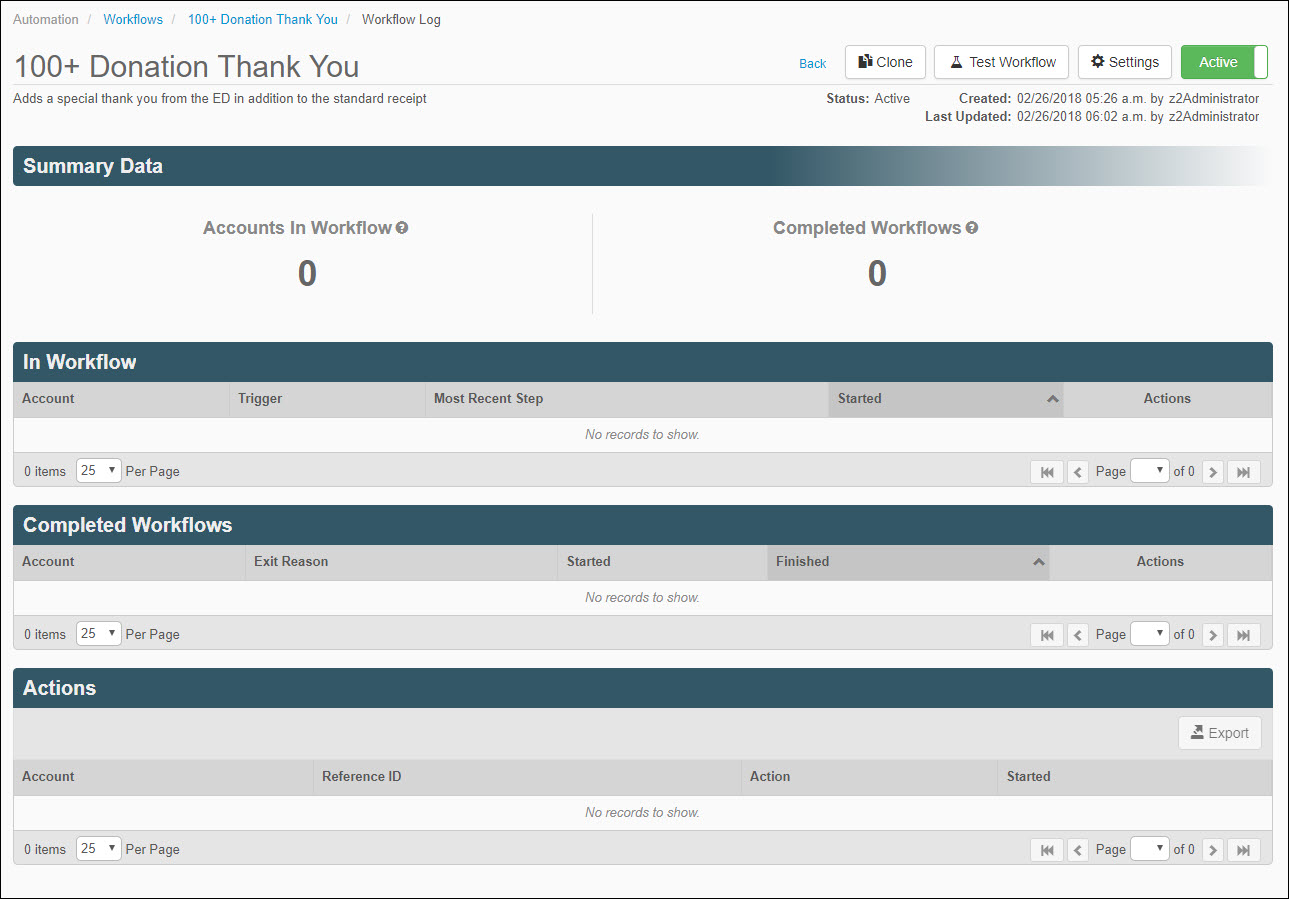 You can also send more tests of your Workflow, adjust the settings, or make a clone of your Workflow if you'd like to create a new Workflow similar to the existing one without having to start over.
Workflows on the Account Detail Page
Workflows are available as a section to view on your constituents' Account Pages. If you have permission to view Workflows but cannot see this section, see if it is excluded from your Account Sections.
Within the Workflows section, you can see all of the Workflows that have been associated with this account. You can also manually add an account to a Workflow without having to force it to fit your preset Trigger or Target group criteria.

Note: Manually added Workflows will immediately begin the sequence of actions regardless of preset criteria or trigger dates.