Workflows allow NeonCRM users to automate certain common tasks such as data entry or maintenance, email communications, activity and/or prospect management, and more. Workflows can be based on trigger events like the creation of an account or transaction, on certain date markers, or on regularly scheduled database searches.
The number of available workflows in your NeonCRM system varies depending on your subscription. Additional active Workflows can be added to your subscription package for a fee. If you'd like to request additional Workflows,
please submit a request through the Help Center
.
Any NeonCRM user with System Administrator permissions can use Workflows.
If you are a System Administrator and would like to give a custom user group Workflow permissions, you can find them in the Advanced Settings of the Create/Edit User Groups/Permissions feature.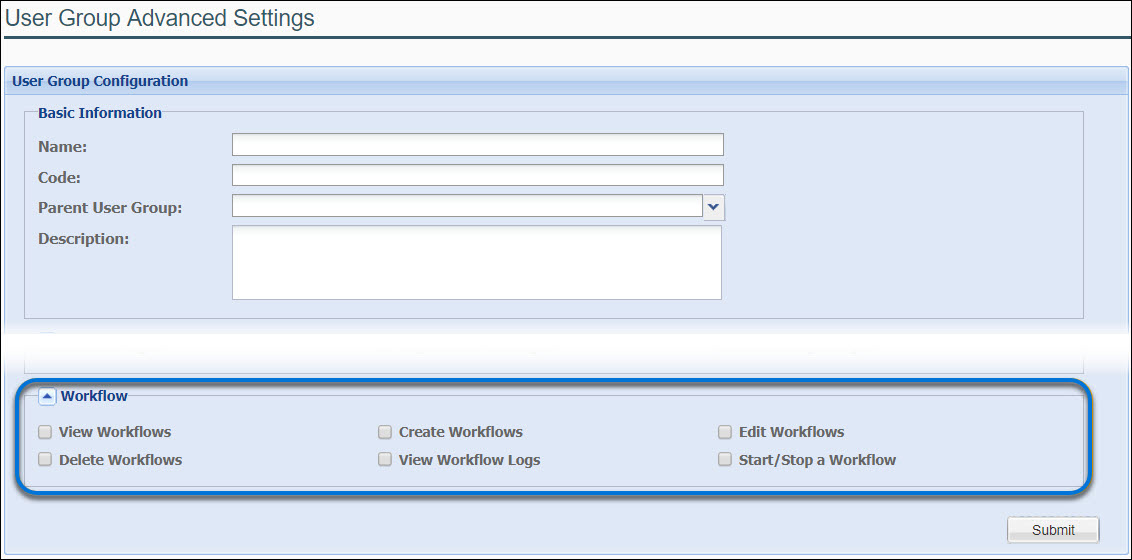 If you have permission to work with Workflows, you will find them under Tools > Workflows.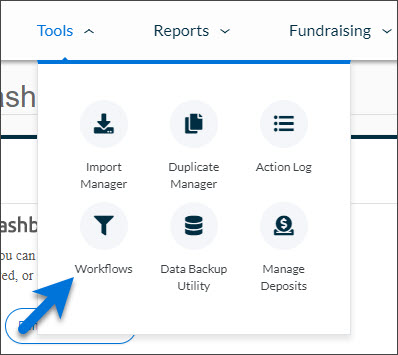 When you first access this feature, you will see a Welcome message with a short tutorial. You can view it, skip it for now, or hide it forever by clicking "Don't show me this again" in the bottom left corner.

You will then be taken to the main Workflows page and can start setting up your Workflows.