Learning how to use Neon CRM? Join Neon One Academy for detailed learning paths customized for roles at your nonprofit. It's free!
Recommended Reading Before You Start
Content
Instructions
Navigating Neon One Academy
1. Navigate to the Help Icon in Neon CRM and select Neon One Academy. You can also navigate directly to https://academy.neonone.com/

2. Enter your Neon login credentials (the same credentials you use for Neon CRM and the Support Center will work for the Neon One Academy).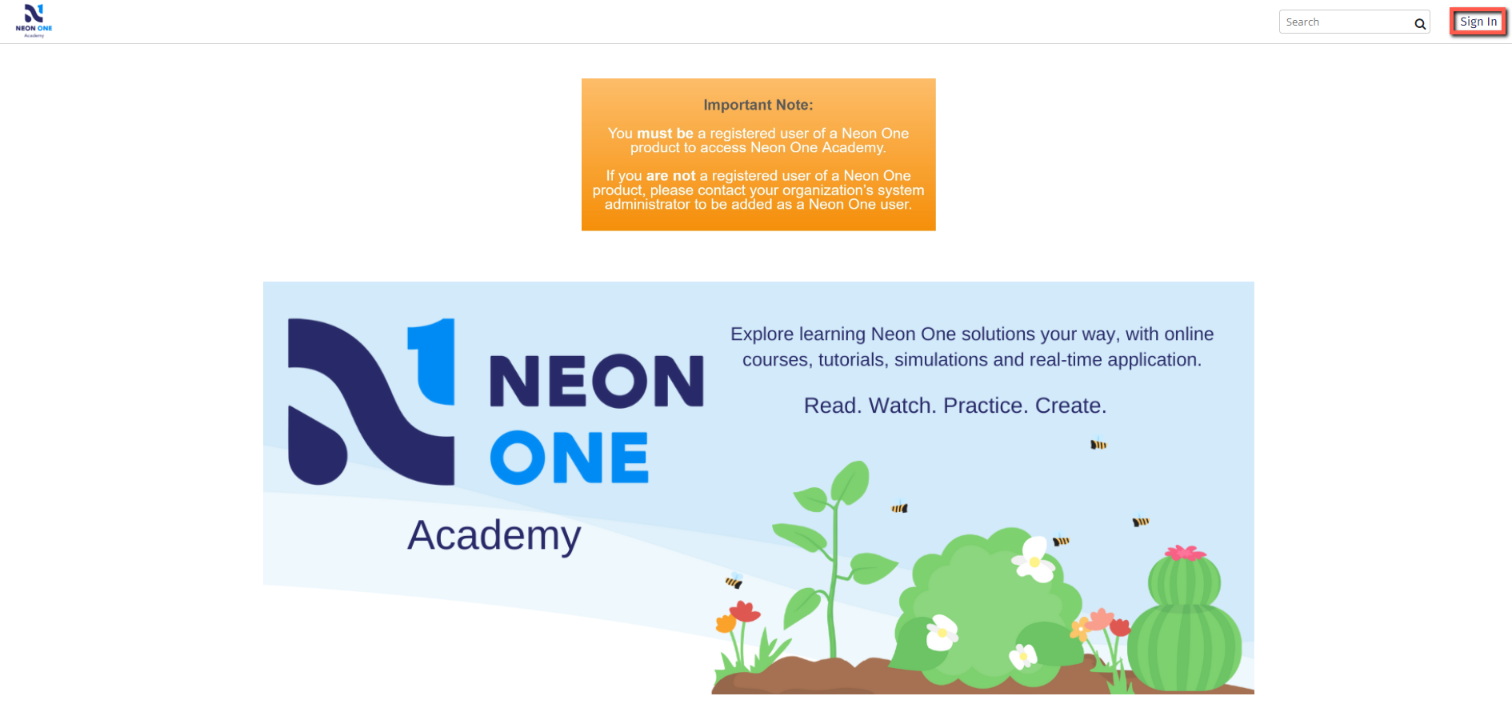 3. From the main page, select the product you would like to learn about. Select Neon CRM.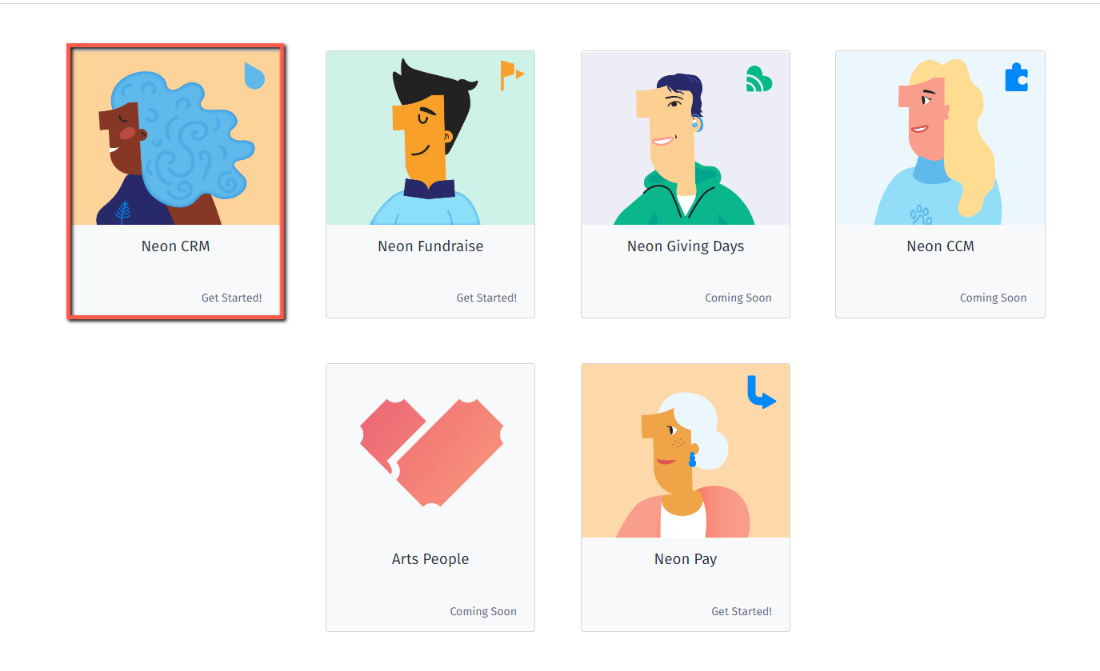 4. From here, there are a variety of materials you can explore. To access orientation materials, select Neon CRM Orientation. To access all courses select Neon CRM Courses. For this example, we will select Neon CRM Courses.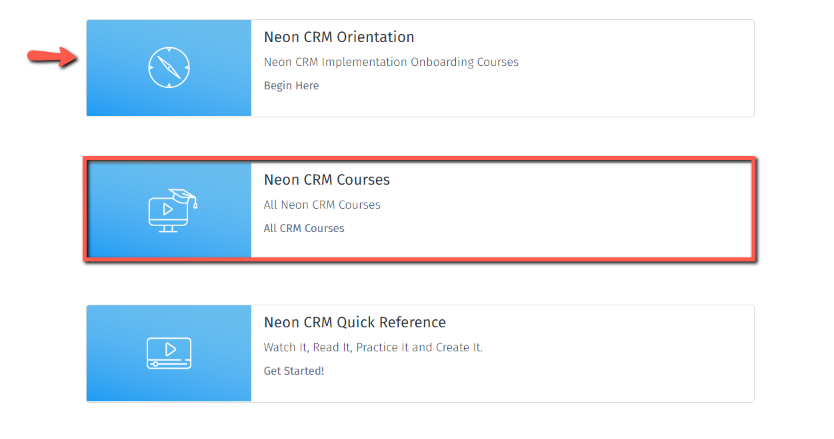 5. Use the filter to find a course or scroll through all available courses. When you find the course you would like to take, select the course.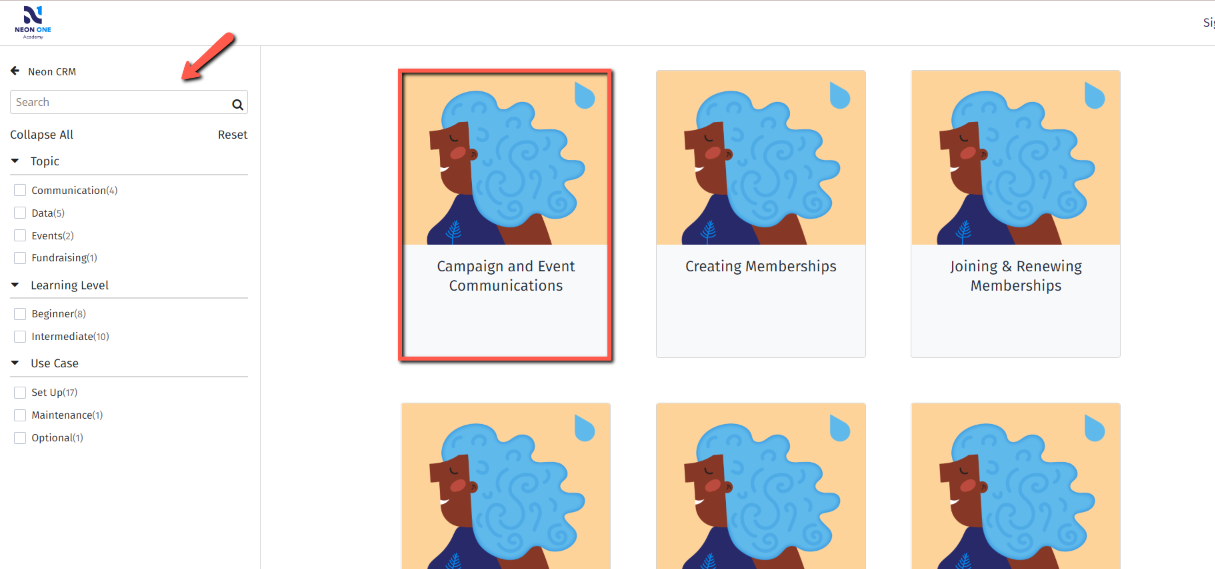 6. From this page you can see a description of the course and the lessons within the course. To start the course, select Register.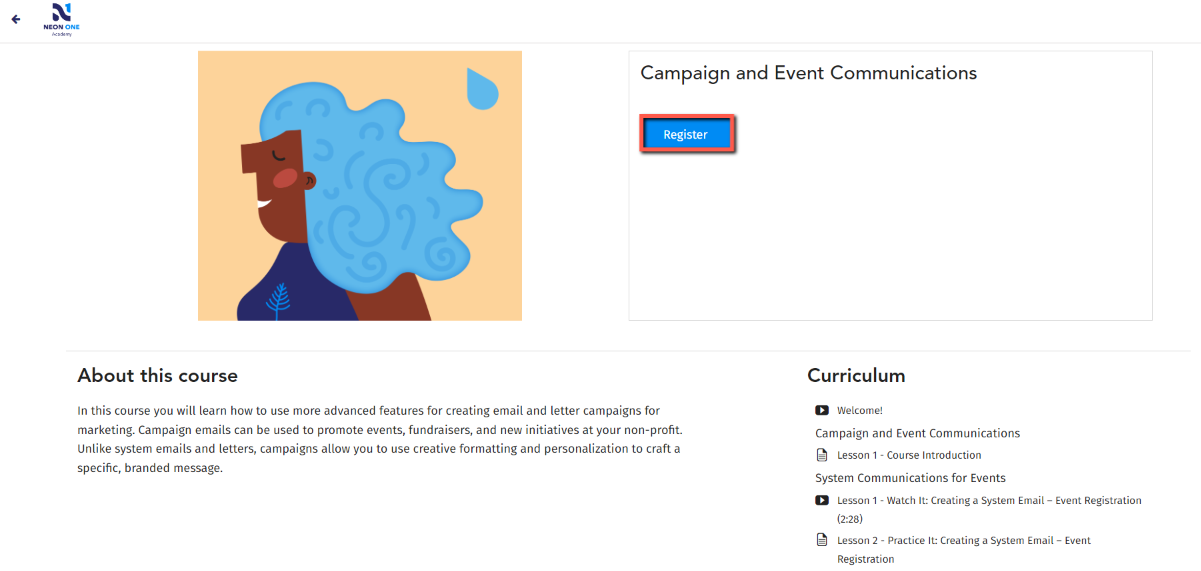 7. Select Start to begin.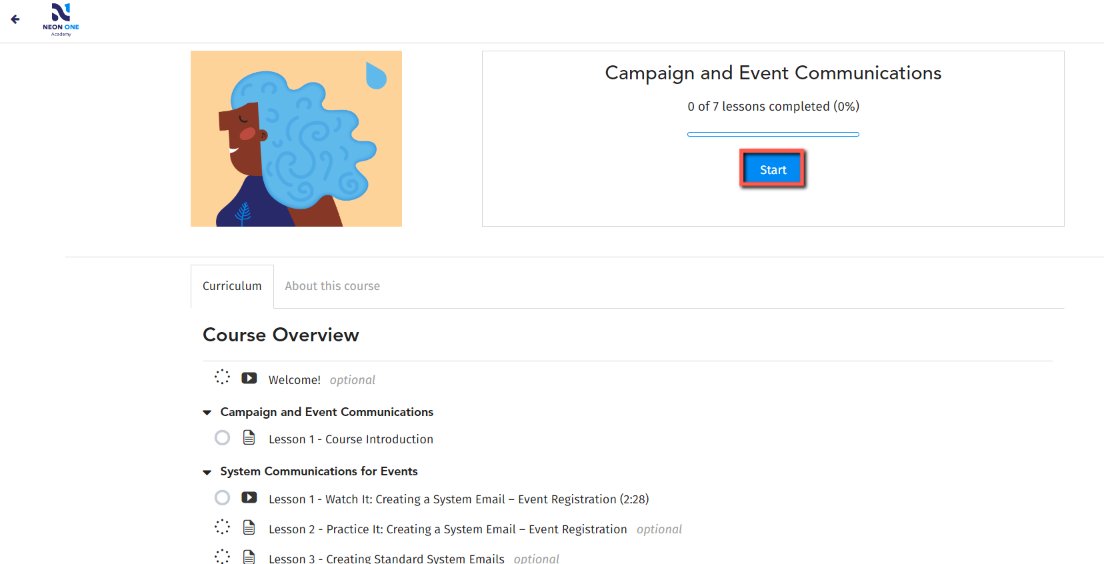 Accessing Quick References
If you would like to access specific lessons you can do this without going through an entire course.
1. From the main page in the Academy, select the product you want information about.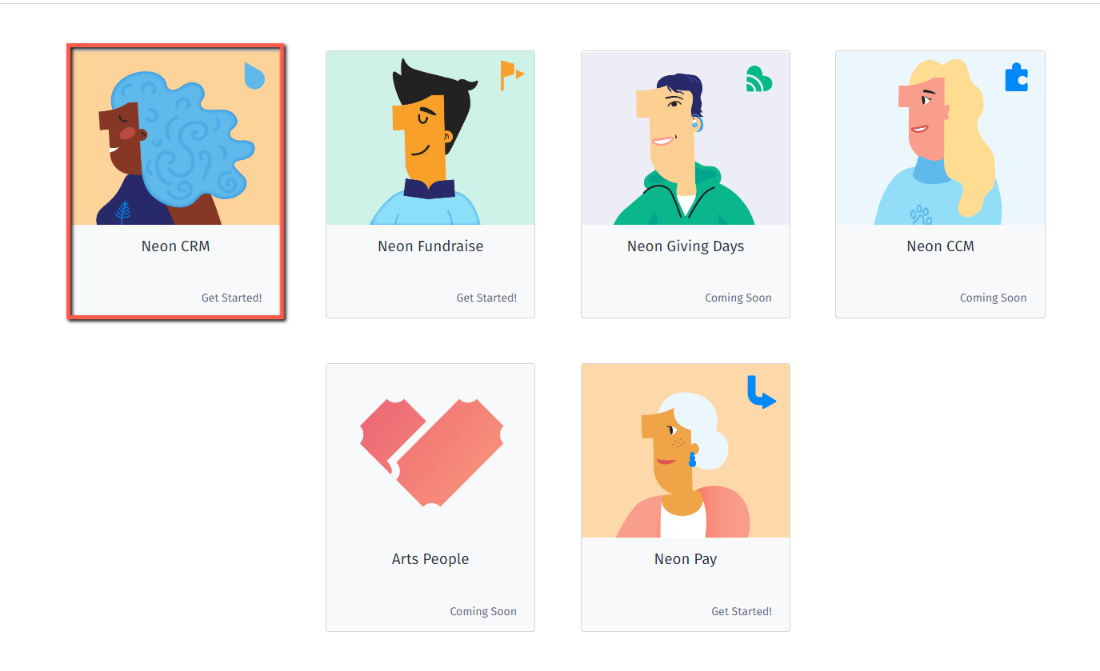 2. Select Neon CRM Quick Reference.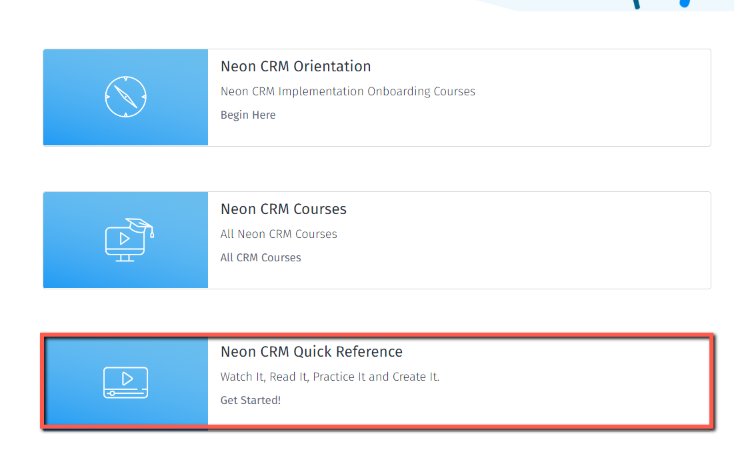 3. Use the search bar or filter to find the information you are looking for. You have the option to watch, read, practice, or create within these resources.
Note: you do not need to register to gain access to these resources.