Learning how to use Neon CRM? Join Neon One Academy, our training & certification program, for detailed learning paths customized for roles at your nonprofit. It's free!
Here are some examples of our available online courses: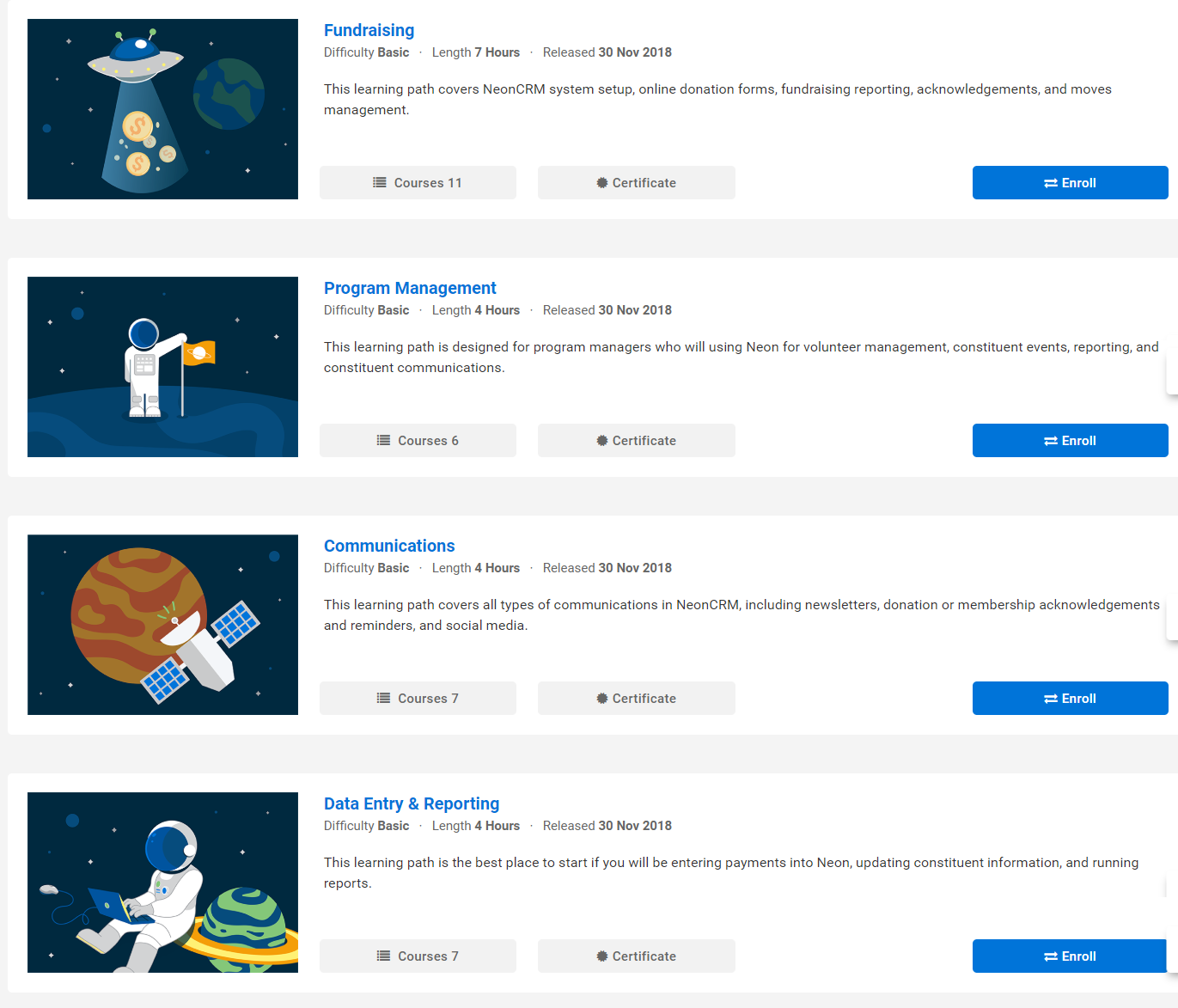 Instructions to Access
1. In the footer of the Support Center, select Neon One Academy. You can also navigate directly to https://academy.neonone.com/
2. Enter your Neon login credentials (the same credentials you use for Neon CRM and the Support Center will work for the Neon One Academy).
3. You're in! Enroll in courses and learning paths relevant to your role.