Neon Pay is a payments platform for mission-driven organizations, simplifying payments, building capacity, and creating transparency from fundraising to finance. It is designed to help you stay focused on creating change and driving greater social impact. As an integral part of the Neon One ecosystem, Neon Pay powers a software and services technology ecosystem, enabling a unified payments infrastructure for a variety of tools vital to any nonprofit. We simplify payment and technology decisions for fundraising, community building, and program operations organizations.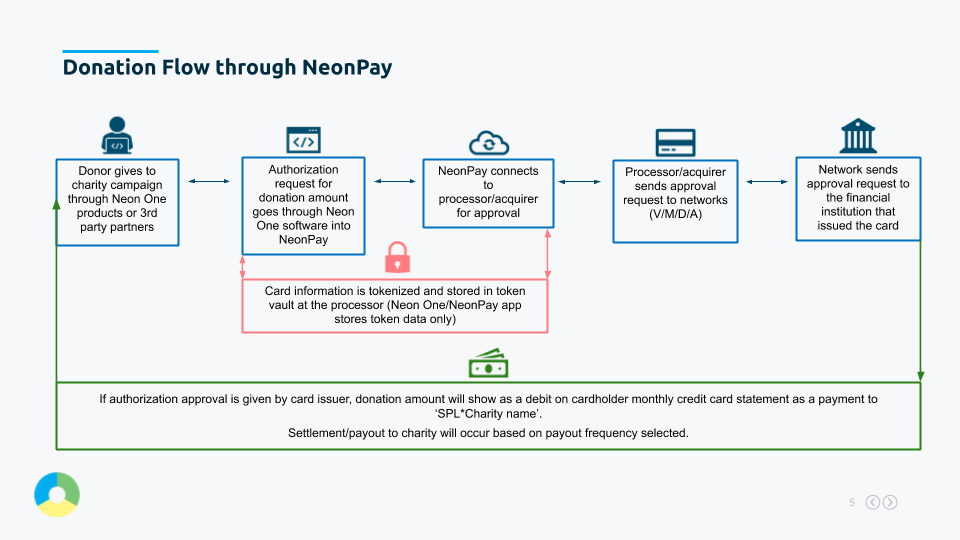 Why would I want to use Neon Pay?
Neon Pay is a single source for nonprofit technology and payment processing. You don't have to manage multiple providers, which simplifies your technology footprint and saves precious operations resources all while our competitive and straightforward payment processing rates save you money.
Neon Pay allows you to authorize & capture payments from all major credit cards (Visa, Mastercard, Discover, AmEx) as well as echeck/ACH, and Apple Pay and Google Pay mobile wallets. You also have the ability to void payments, and issue full or partial refunds. Disputes can be managed from within the Merchant Portal, including evidence management.
We provide a secure service. All payments are tokenized and no card or bank account information is stored in a Neon One application. Our toolset is PCI compliant and contains fraud monitoring at the transaction level.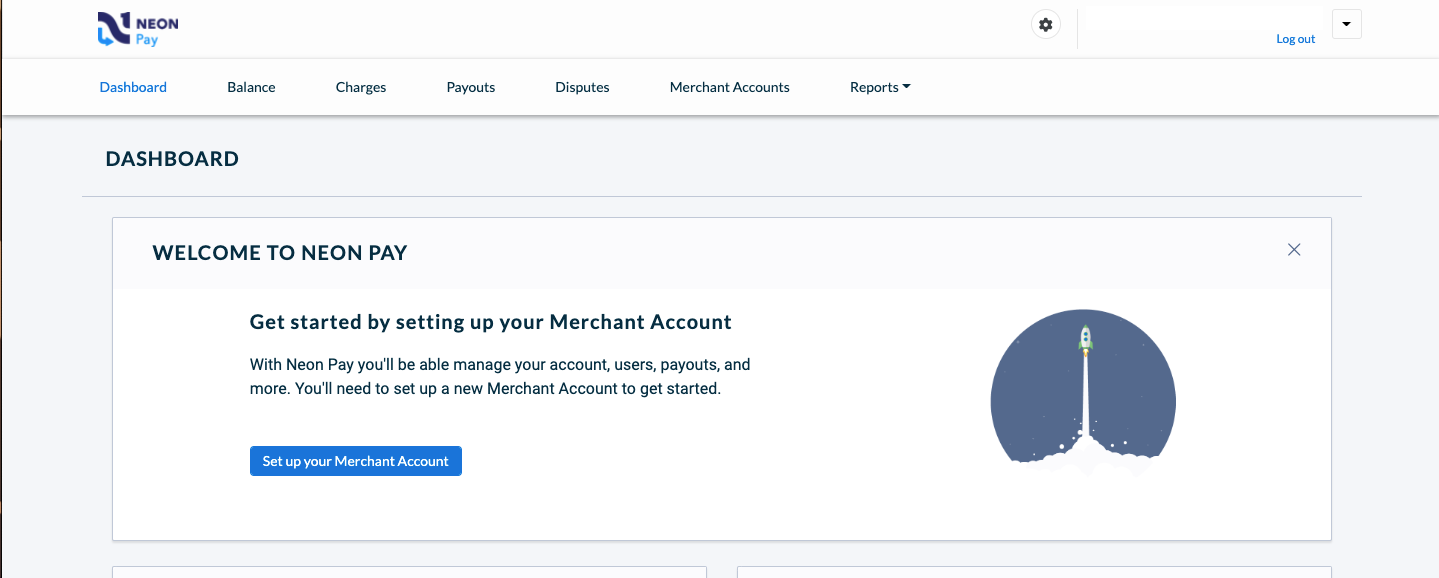 Does my organization need to be a nonprofit or 501(c)(3) to use Neon Pay?
No. Any legal entity based in the United States can use Neon Pay. Rates are dependent upon nonprofit status, however.
Can I accept international credit cards?
Yes, but all payment amounts will be processed and paid out in USD.
What types of tender can it process?
It offers credit card processing (Visa, Mastercard, Discover, and American Express) as well as ACH/e-check, and Apple Pay and Google Pay mobile wallet transactions. It can also process both one time and recurring transactions. These services are accessible through the back-end as well as for processing transactions on front-end forms.
On front-end forms, however, constituents will never see Neon Pay. It merges with your application seamlessly.
Can I disable American Express?
No, constituents are able to pay with Visa, MasterCard, Discover, or American Express credit cards.
Can we use a credit card swiper for in-person payments?
Yes! With Neon CRM, Neon Giving Days, and Arts People, you can collect in-person credit card information through ETEKJOY USB Card Swiper. Connect the device to a laptop, open the credit card transaction page of your application, and just swipe to populate the credit card number in your Neon One application. This product is available on Amazon for ~$20.
Does Neon Pay process split payments?
Split payments are handled by the Neon One application, such as Neon CRM, not within Neon Pay itself.
Can you set up multiple Neon Pay merchant accounts?
Yes. An organization must have at least one unique Merchant Account for each Neon One Application they use. You are also welcome to create additional Neon Pay merchant accounts to use within Neon CRM or Neon Fundraise if needed.
To create an additional Neon Pay merchant account, navigate to the Merchant Accounts menu item and click New Merchant Account.
Can you use Neon Pay in conjunction with other credit card gateways in Neon CRM (e.g. Authorize.net, IATS, etc.)?
No. You can, however, use more than one Neon Pay gateway in order to funnel income from different campaigns into different bank accounts. It is also compatible with the PayPal Standard tender type.
What limitations should I be aware of?
Neon Pay is intended to be used in conjunction with another application. It cannot be added to your website as a payment processing platform directly. Transactions must be initiated in another application. Neon Pay is only currently available for organizations with a US-based bank and a financially responsible representative with a Social Security Number.
Is Neon Pay available for payment processing in external applications outside of Neon One applications?
At this time Neon Pay must be integrated into a Neon One application and cannot be used with external applications.