Door sales are intended for day-of-event use or rapid anonymous sales, when speed is of the essence and there is not time to collect patron data for your database. We recommend using Box Office sales, when possible, to record patron information and historical purchasing data.
To enter door sales mode, click Box Office > Door Sales on the navigation menu.
Choose on the performance you want to sell tickets to.
Assigned vs GA

For Assigned Seating performances choose the appropriate person type then click seats on the chart for the selected person type.
For General Admission performances, click the person type you want to select tickets for. Continuing adding tickets to the order as necessary.

When all seats have been added, click Review & Pay to proceed to process the transaction.
From the payment modal, choose payment method, input a coupon code, if applicable, and follow other prompts to complete the order. Click Edit to exit the payment window and return to the door sales screen.
After the payment is processed, you can print and/or email tickets and receipts.
Click "Next Sale" to return to door sales screen to begin next order.
Click Purchase History blue button to see former door sales orders, hover over to see details, Details button to view, reprint, or to release & refund an order.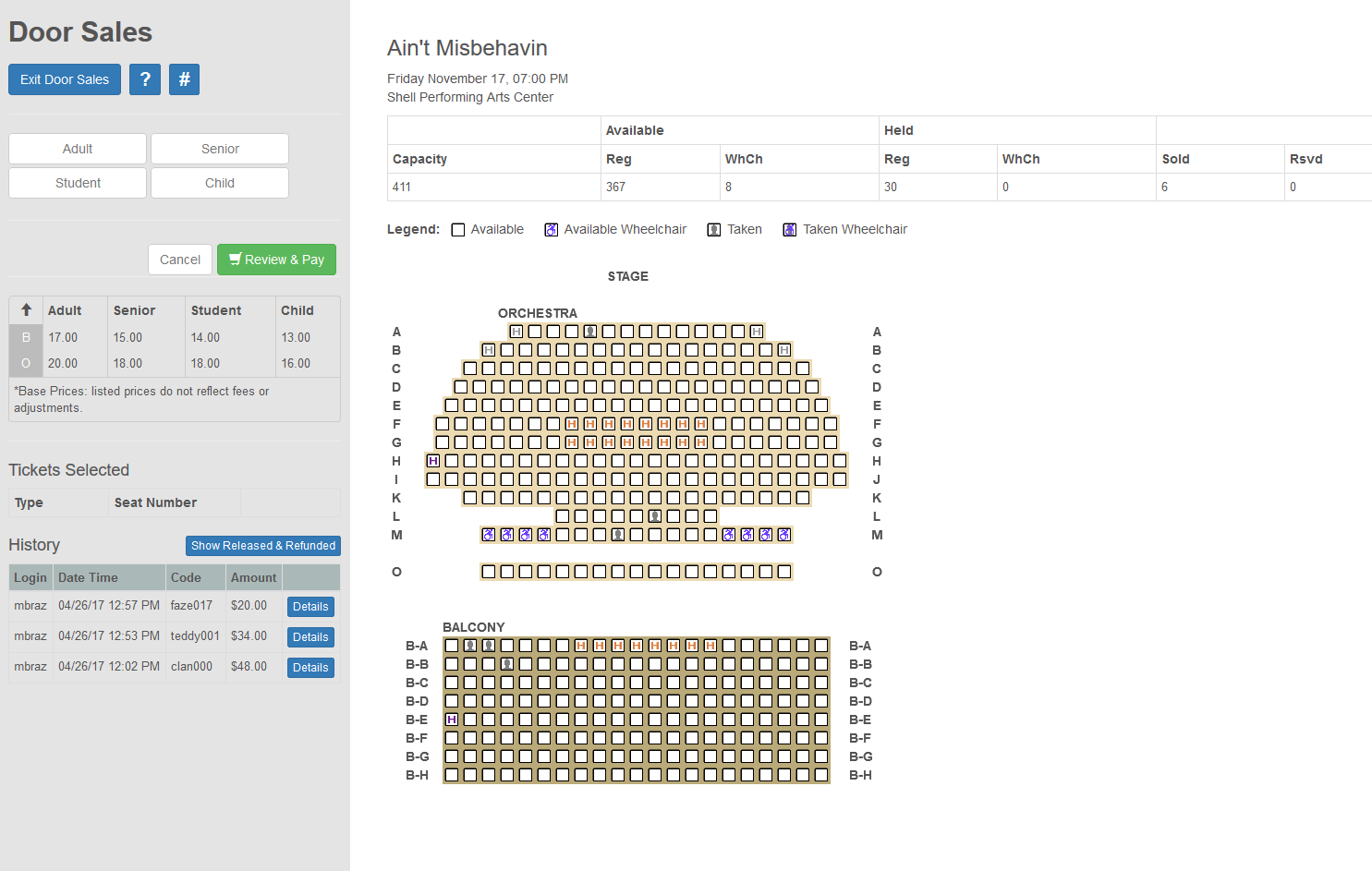 Related Keywords: Quick Sale.