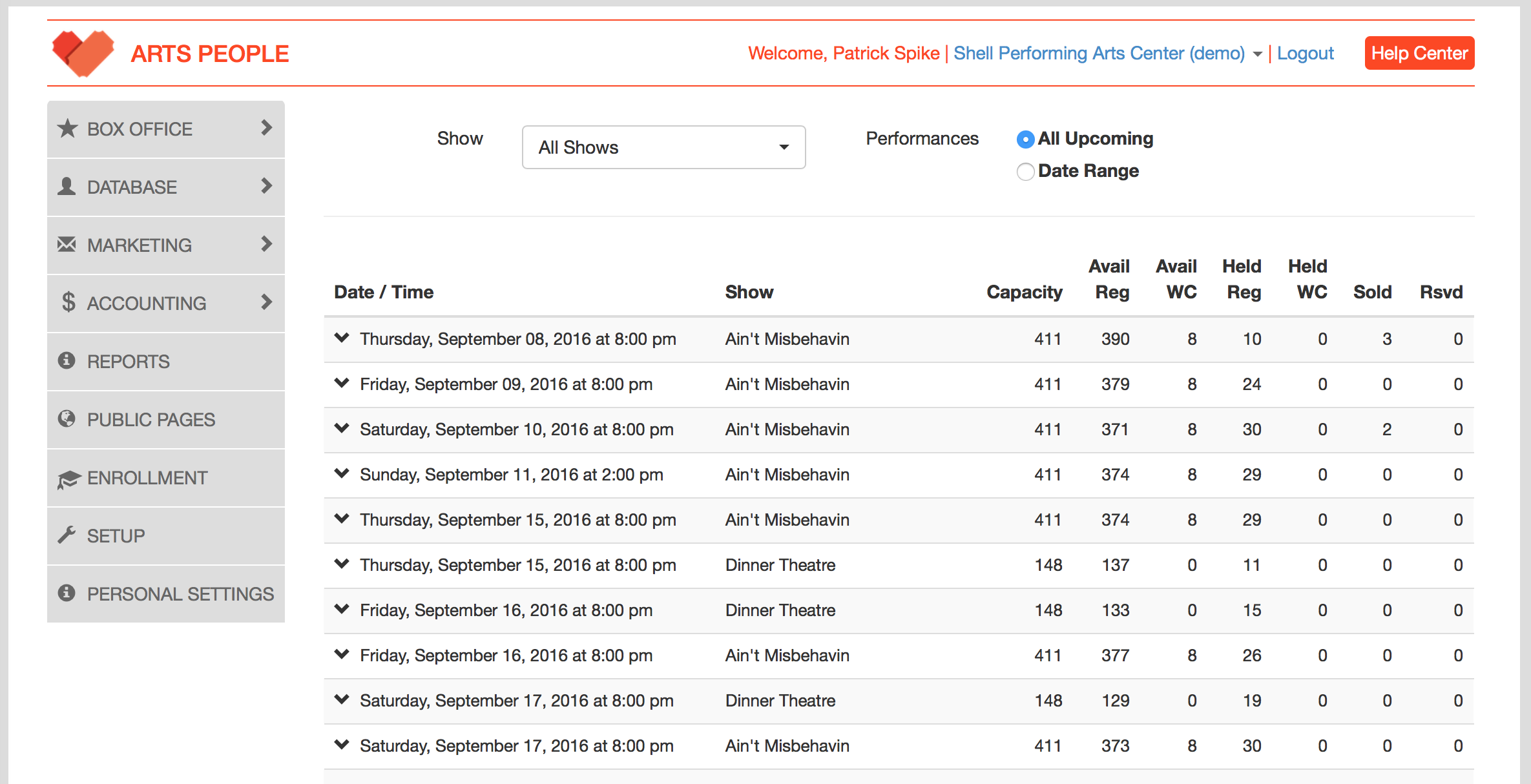 The Seats Available screen displays all upcoming performances with full available and sold seat counts, flags for general admission, sold out or off sale performances, and can expand each performance row to show the seating chart (for assigned seating performances).
The view on this screen can be filtered by choosing a specific show, or by inputting a date range of performances you want to view.

You may also hover over a sold seat to see the patron who owns it. Clicking the seat goes directly to that patron's database screen.