Stimare SML 300 Thermal ticket printer
This durable, compact thermal printer is a bit less expensive than the BOCA Lemur and successfully prints box office tickets from Arts People.
Arts People recommends the Stimare SML 300 for computers running Windows operating systems only.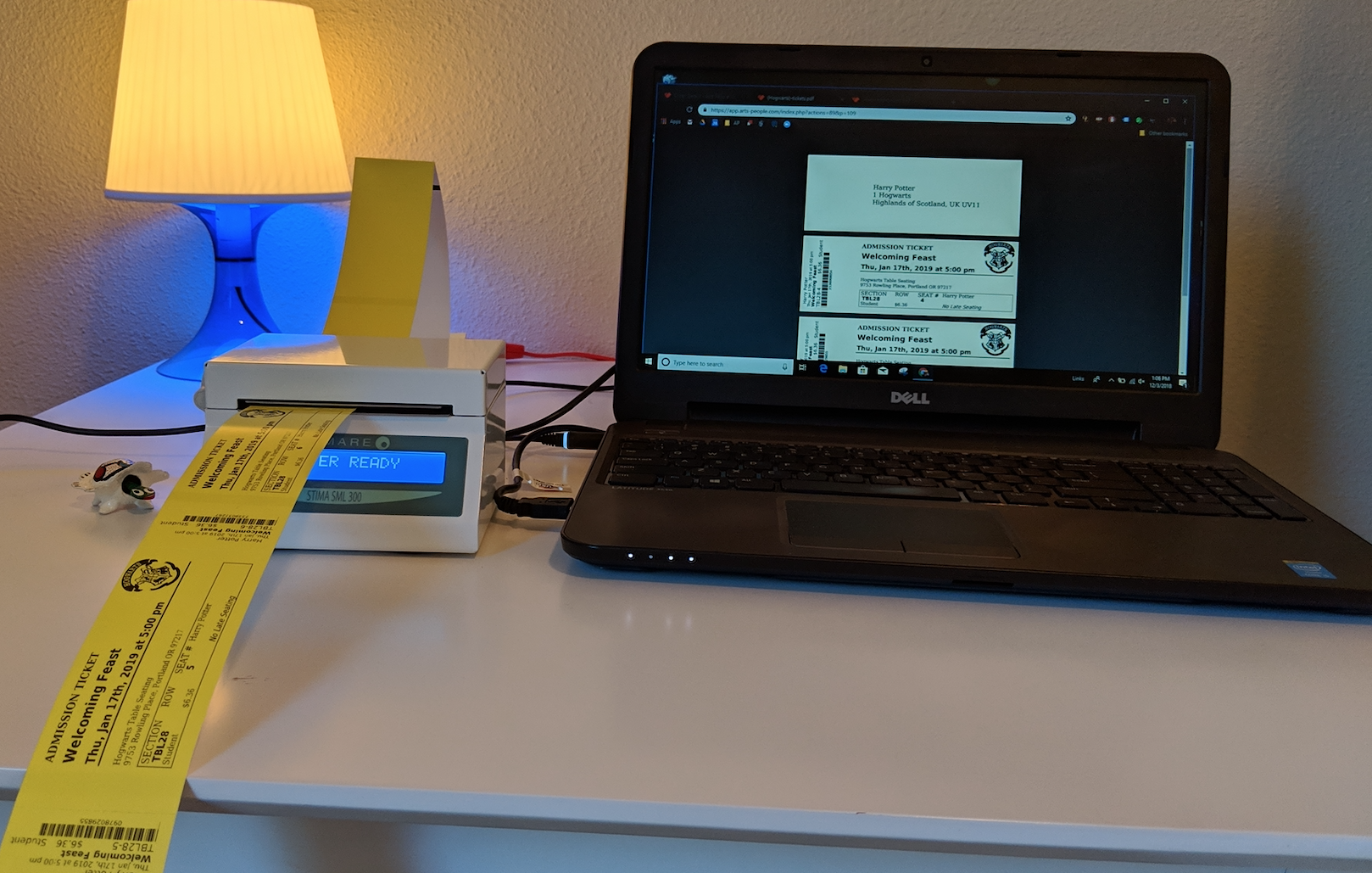 (Stimare has released a printer driver that works for computers running MAC operating systems however it's in beta status.)
Setup
Setup is done via a phone call and screen share session with Stimare Technical Support at no cost. Follow-up technical support is also free of charge for Stimare clients.



Pricing
Stimare SML: $586 (November 2018 pricing check). Shipping is usually $20.
Purchase
Contact the representative assigned to work with Arts People clients to purchase or to ask further questions about the printer.
Zeke Arriaga
Email: zarriaga@stimare.com
Phone: 720-257-7070

Ticket stock
The Arts People box office ticket design uses a 2" x 5.5" ticket with a ticket stub on the left - this size of fan-folded generic thermal ticket stock can be purchased from Stimare at $19.99 per 1,000 tickets (there may be a discount for larger orders.)
Michelle Caio at Admit One Products can be contacted for quotes on orders of 5,000 tickets or more: 714-514-1729 - michelle@admitoneproducts.com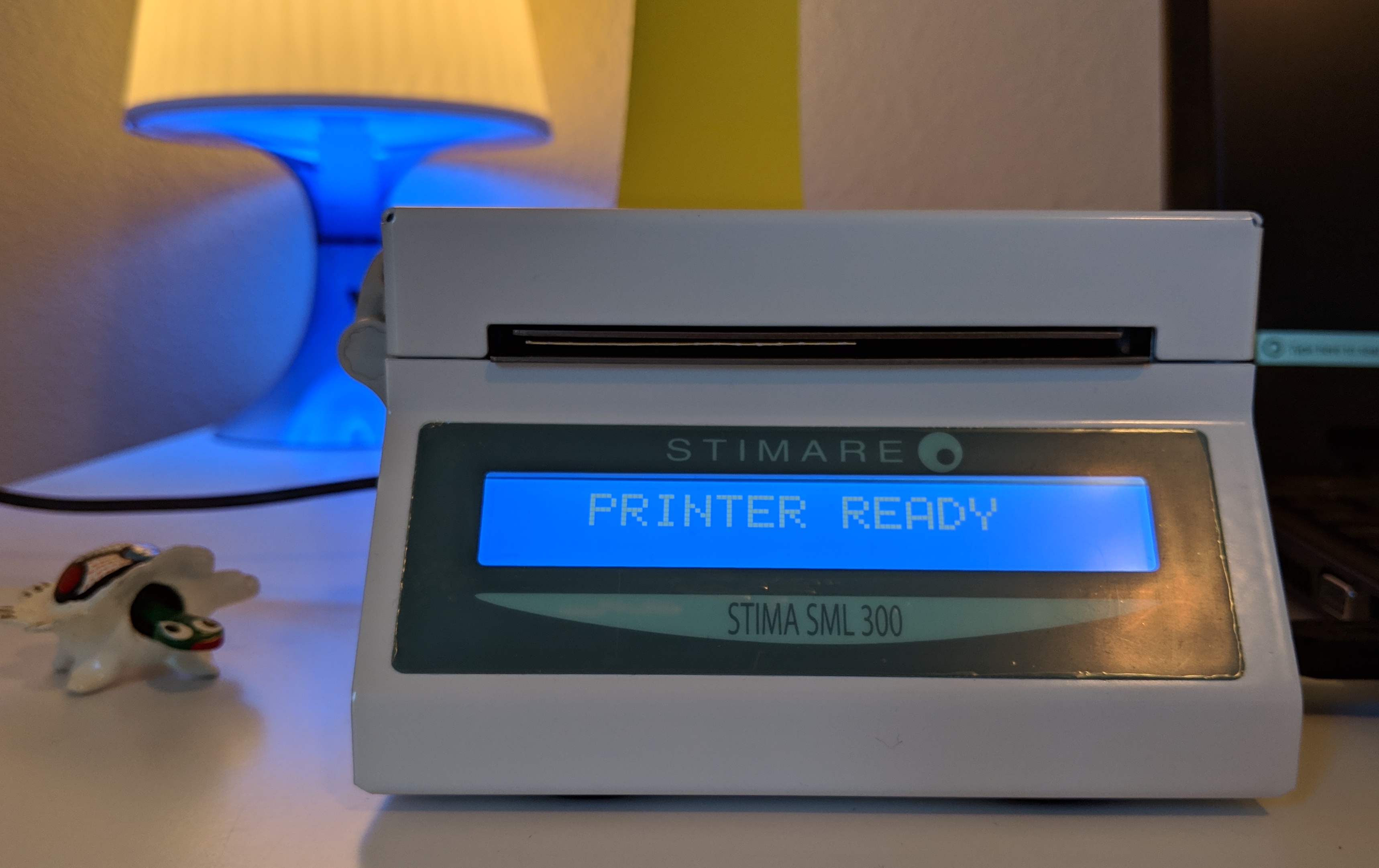 Thanks for reading!