First, please note that there are differences between a "subscription" and a "pass". Some groups sell passes but call them subscriptions, and vice versa. Please see our Glossary of Terms to be sure you are referring to these different options correctly. This document is specifically about subscriptions.

Traditional subscription packages can be sold via the box office screen in two possible ways:

1. Compile a subscription order by adding one show at a time to the order via the standard box office screen. The package pricing will automatically apply based on pricing rules once all shows required in the package appear in the order.
-OR-

2. Using the Subscription purchase path: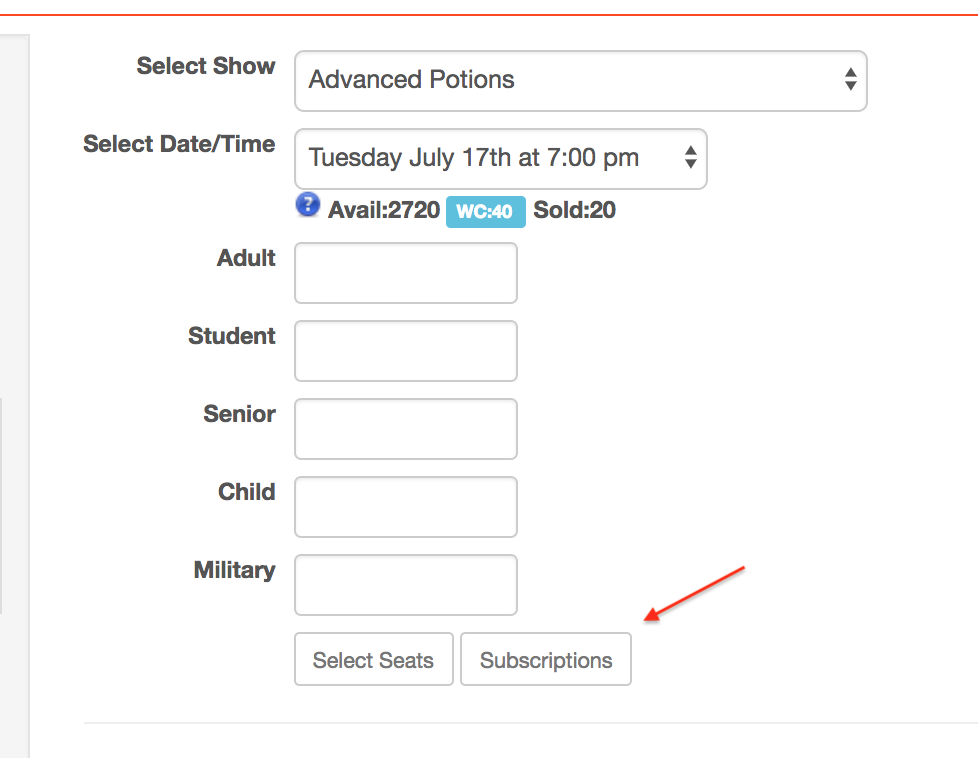 1. Click the "Subscription" button on the box office screen.
2. Follow the steps to select package, series, seats for each venue, input person types, etc.
3. Once complete, the order with all tickets for all shows will appear back on the box office screen for you to review, apply payment and complete the order.


SEE ALSO: Box Office - Subscription Seat Map for details on how subscription seats are stored separately from single events seats.