Interested in selling classes? Arts People offers Enrollment features that allow you to setup and price your classes so you can begin selling quickly.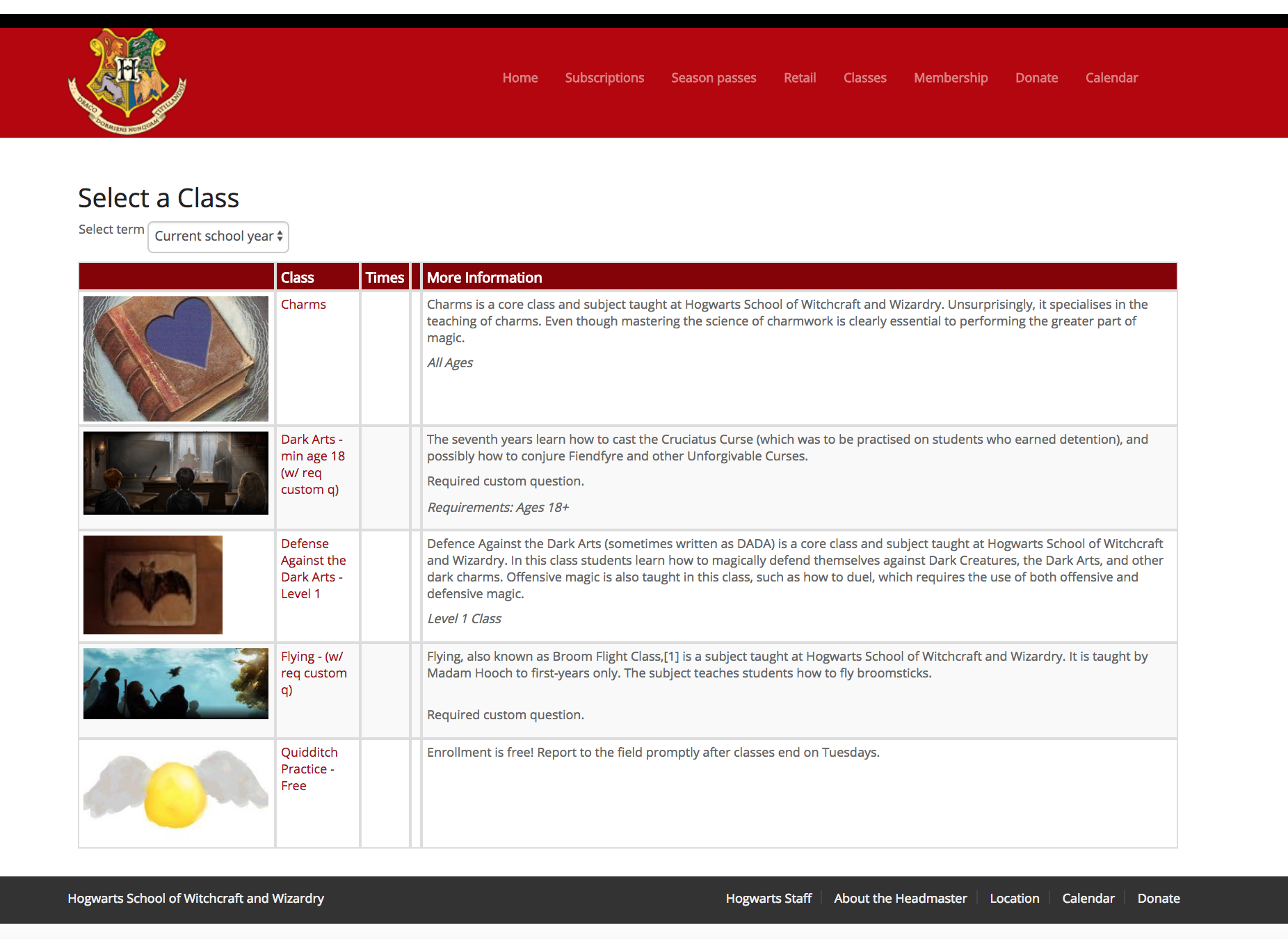 Classes are setup via Setup>Enrollment>Classes and are entered much like you enter Shows.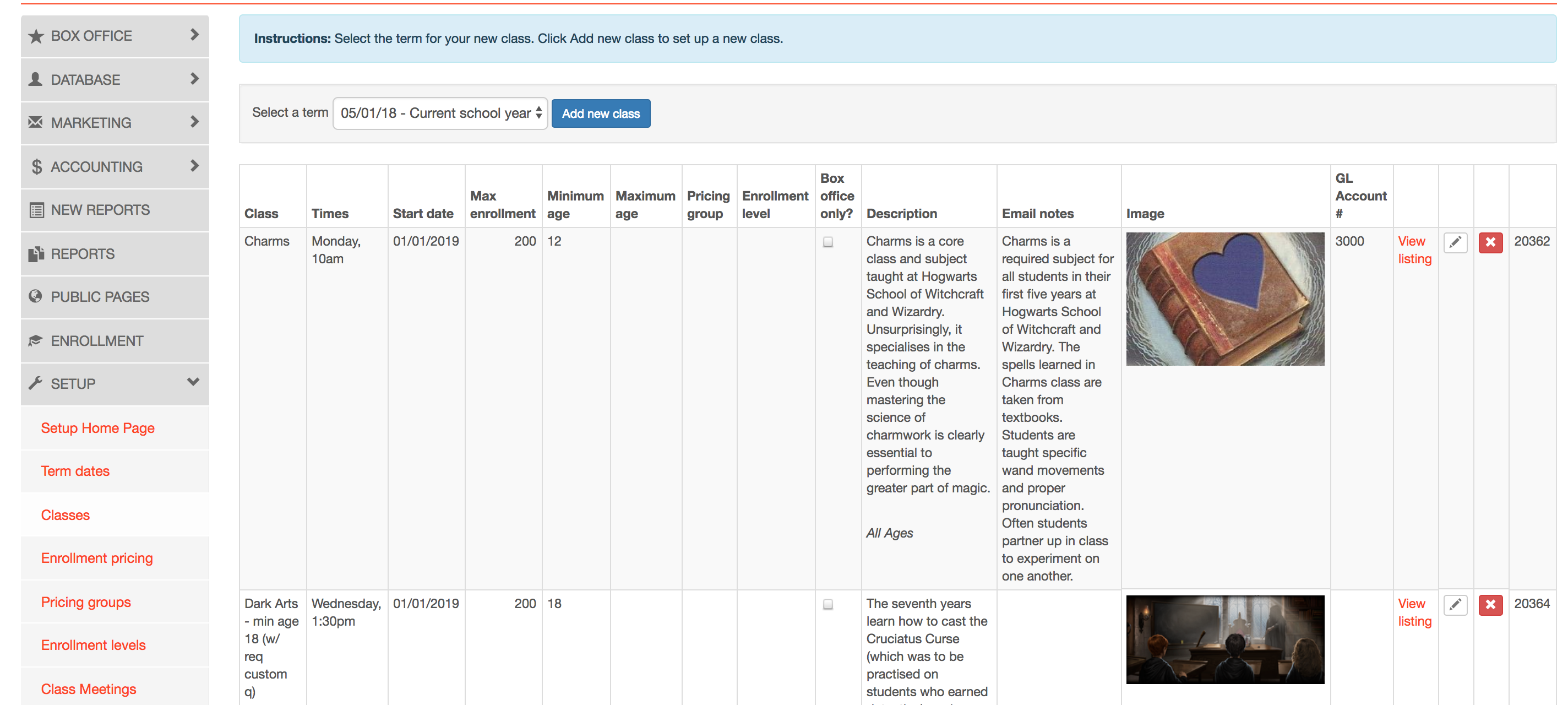 Pricing for your classes is set up by you using a simplified pricing page. Your Client Services Rep is at the ready for any questions that come up.

Enrollment features come with 2 ways of selling your classes. The Admin Enrollment pages for in-person, over the phone sales:

And the Public class enrollment page for online buyers: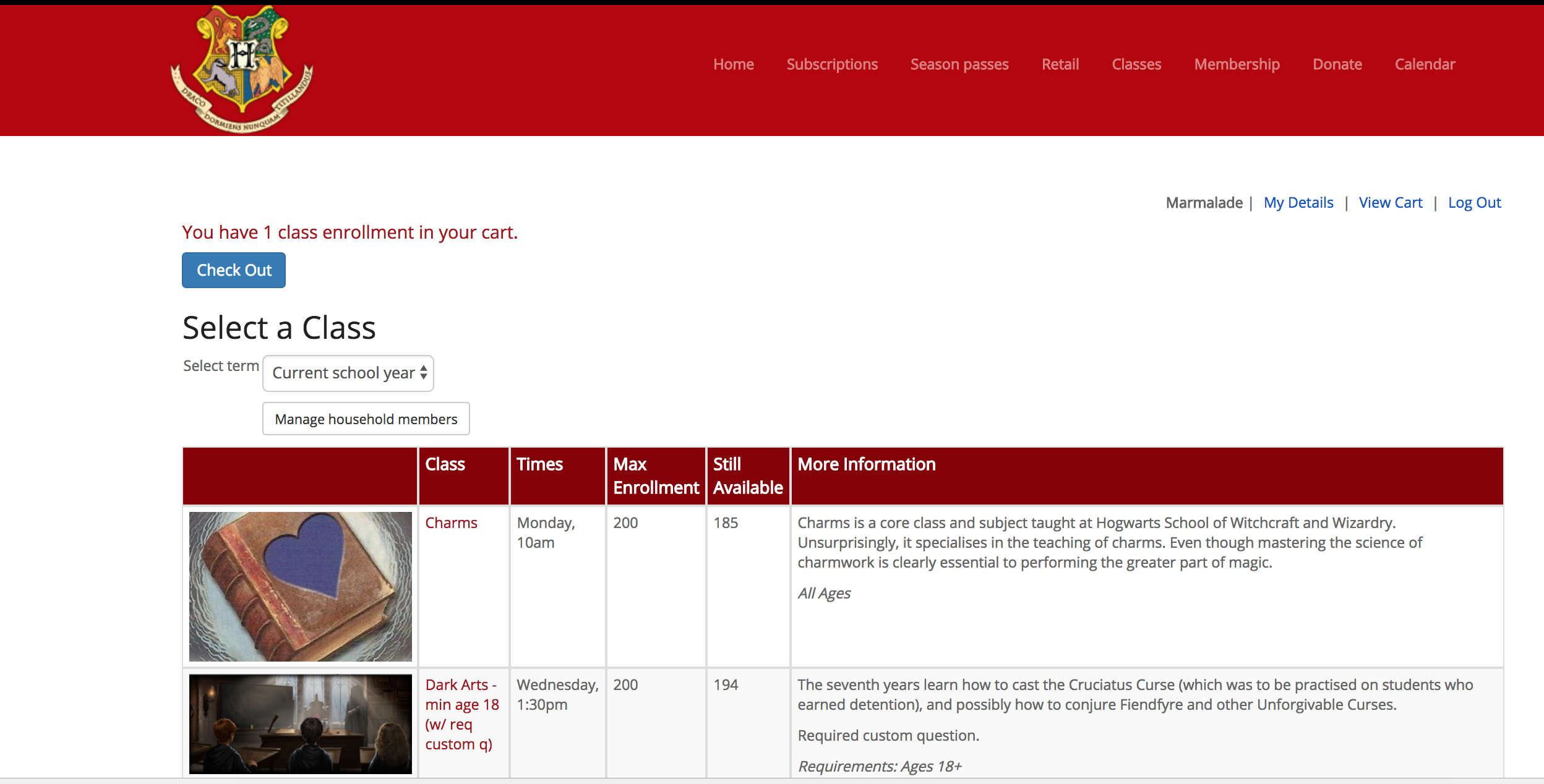 The link to the Public class page is located via Public Pages and can be inserted into your website or other media (email, Facebook etc) for online sales.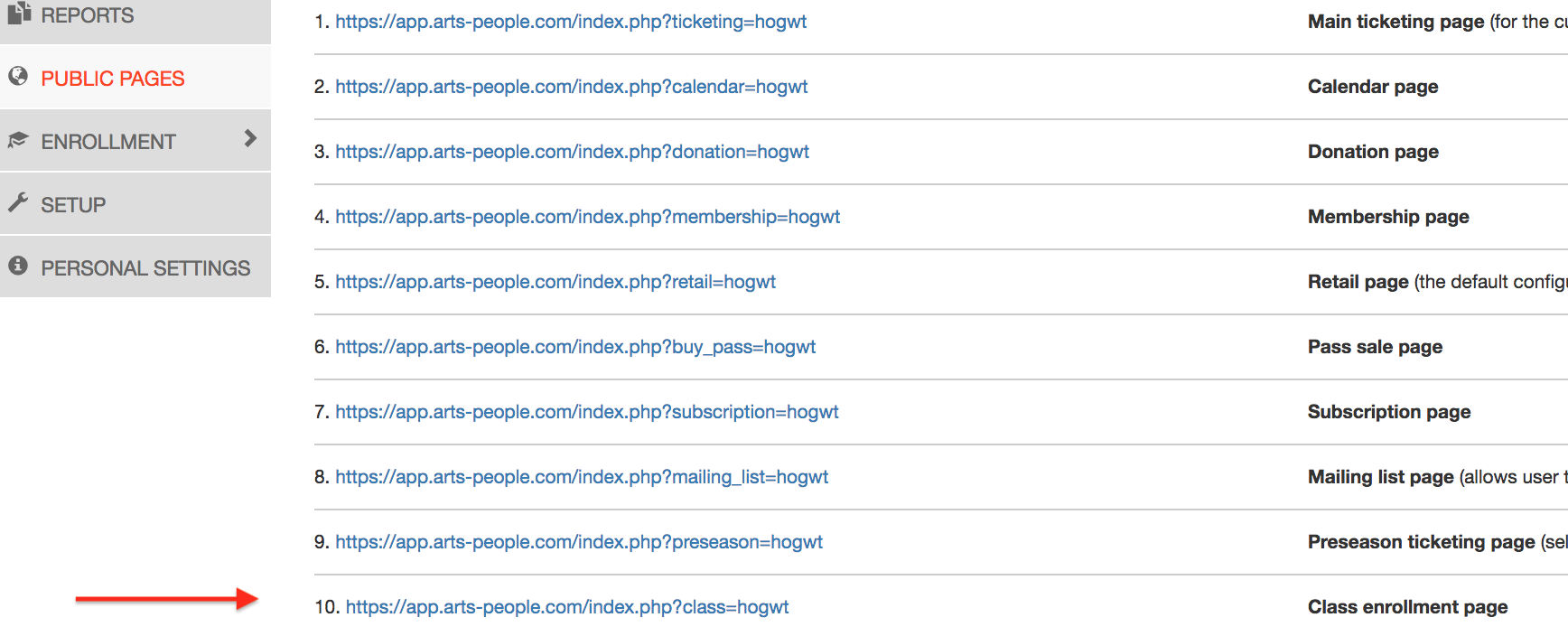 The Enrollment system allows you to save commonly needed information on each Household member: birthdate, allergies, medications, insurance and emergency contact information.

And reports can be used to see Attendee details.

If you think you might like to start selling classes using your Enrollment system, reach out to your Client Services Representative to request a quote for adding the Enrollment system to your account.

A step-by-step article on how to setup Classes can be found here.
Thanks for reading!