Learn how to share a report in this step-by-step guide. There are steps you must take before completing this process. This help guide will cover how to share a report.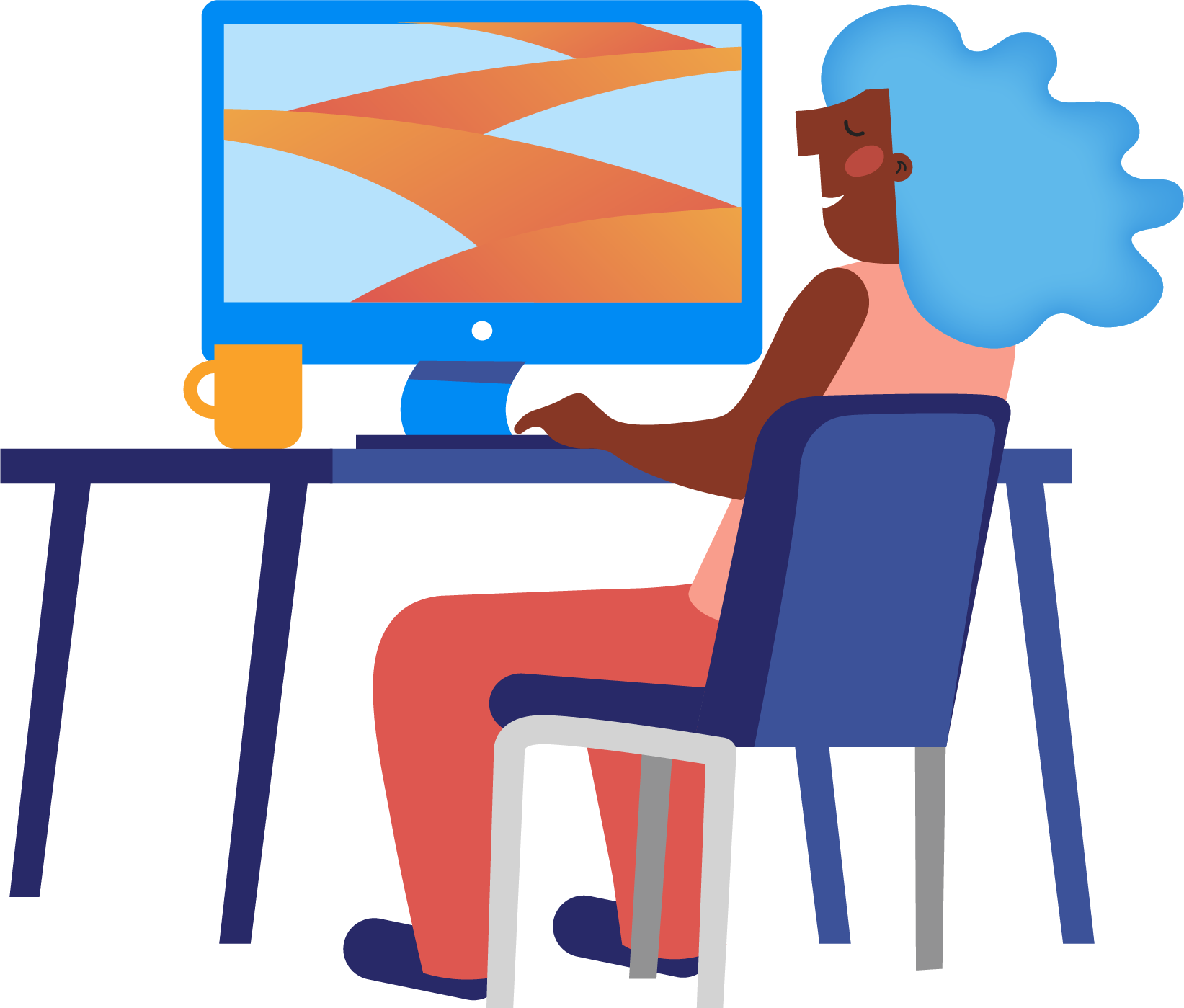 Recommended Reading Before You Start
Instructions
Sharing a Report
Neon CRM allows you to share the results of a report via a sharable link. Before you can share a report, you must first save the report, i.e., you cannot create a new report, run it, and immediately share it via a sharable link. You must save the new report configuration first. As such, if you are creating and running a new, unsaved report, see the Saving Report Configurations article before continuing for more information on saving a report configuration so you can then share the report results via a sharable link.)
1. On the CRM Dashboard, select Reports in the navigation menu and then select Reports in the drop-down menu.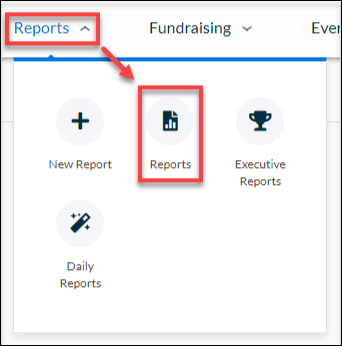 2. Select a report you would like to run on the Reports List page.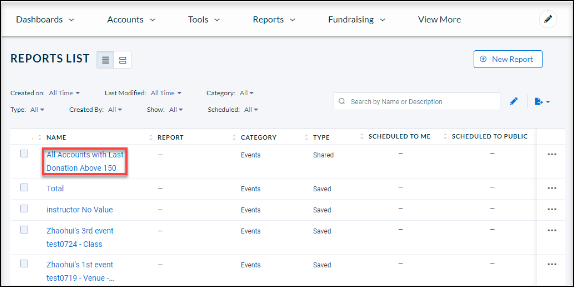 3. Select Run Report.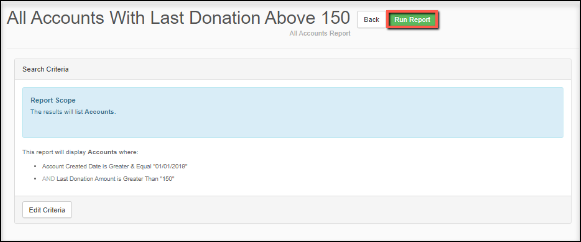 4. Select Share Report.

5. (Note: If this is the first time you are sharing the selected report, continue with the following steps. If you have previously shared the selected report, skip to Step 8).
Select the Create a hyperlink to share this report publicly checkbox.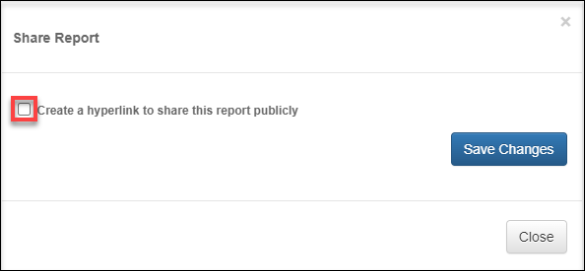 You now have the ability to set up a timeframe for the link to remain valid and also add an access code as an extra level of security.
6. Set the Valid From and To dates (optional), as well as the Access Code (required) then select Save Changes.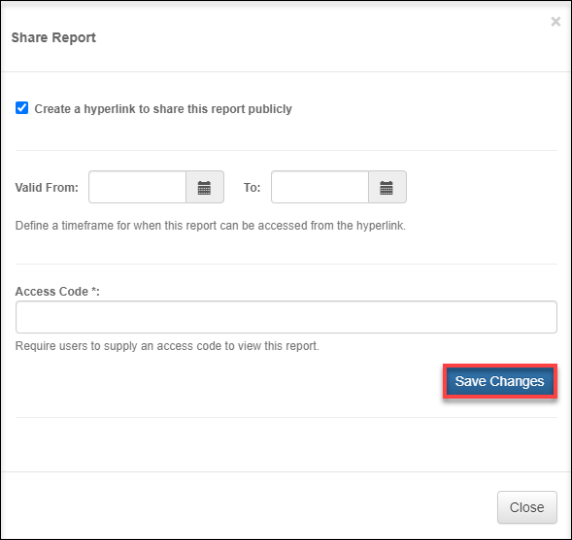 7. Select the Share Report button once more and skip to Step 10.

8. If needed, update the Valid From and/or To date(s), as well as the Access Code. Then select Save Changes and continue to the next step. If no updates are needed, skip to Step 10.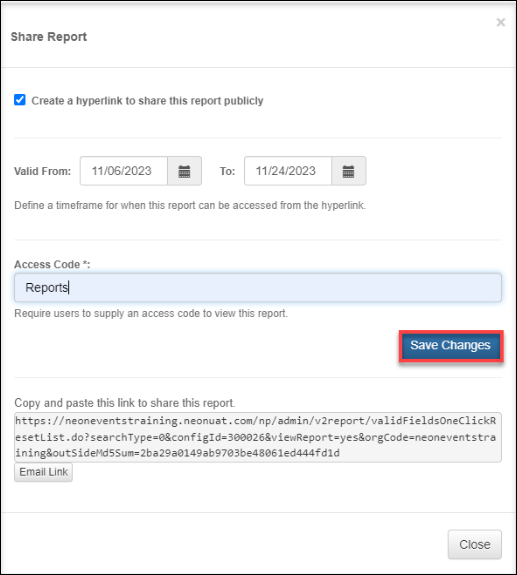 9. Select the Share Report button once more.

10. Copy and paste the provided link into an email (or group of emails) or select the Email Link button below the link to automatically create a new email with the link.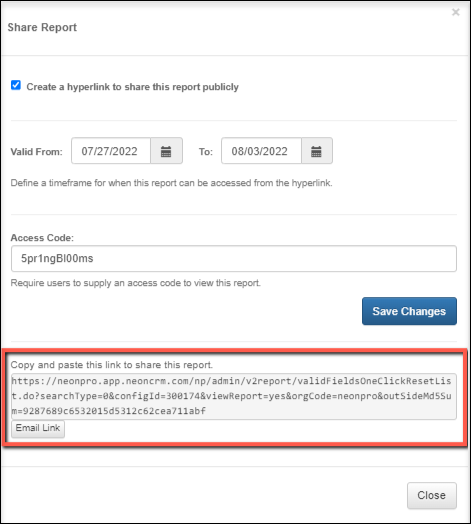 You can now share the report via the link as needed.
Recommended Related Articles