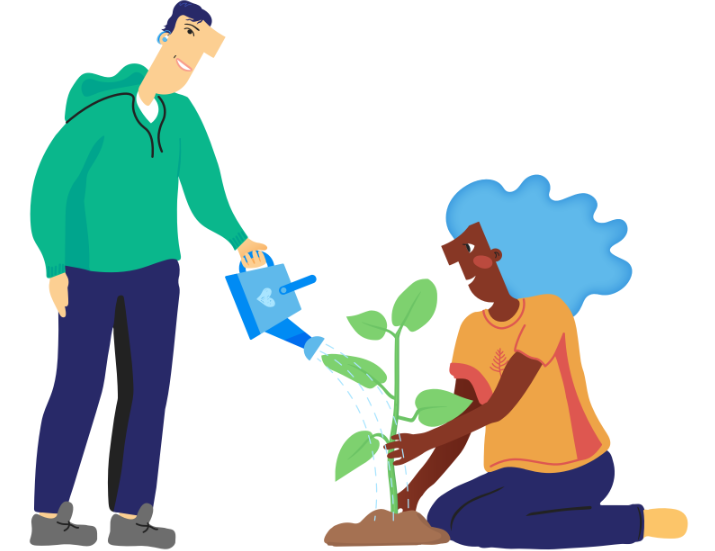 Content
What is a peer-to-peer fundraising page?
What is a peer-to-peer fundraising page?
Peer-to-peer fundraising, sometimes referred to as social fundraising, is a strategy used by nonprofits where individuals organize personal campaigns to raise money on behalf of a nonprofit organization. Organizations enlist the help of loyal supporters to fundraise on the nonprofit's behalf using their network of family and friends.
This type of fundraising is versatile and can support a number of different campaign styles. Peer-to-Peer Fundraising is often tied to an event or a specific need. Participants can raise money before participating in a 5k or bikeathon. This spreads the word about the event, increasing engagement and funding for the general campaign. Other peer-to-peer pages are set up by volunteers that want to fundraise for the nonprofit using their own voice, to tell the story of why they support that organization. Some nonprofits have even used peer-to-peer fundraising tools to encourage board members to raise money using their own pages.
What are the benefits?
Peer-to-peer fundraising pages provide valuable opportunities to build relationships with your supporters and reach new ones. Peer-to-peer fundraising involves your nonprofit recruiting and organizing multiple individual fundraisers. Your supporters will personalize their own fundraising pages, which they'll share with their friends and families. Progress is tracked both on an individual level and on an event-wide level. Since this fundraising method is relatively versatile, you may choose to use it to build excitement around a culminating event or to support long-term campaigns like board fundraisers.
Who creates these pages?
Usually, the organizing nonprofit will encourage supporters to create a page from the nonprofit's public profile, where the fundraising page will appear and be linked. Participants can update their page with personal stories, images, and their financial goals before sharing it with their networks.