Neon Pay users have the ability to adjust email notification settings. This allows you to decide which emails you would like to receive. The toggleable emails vary by user type; sensitive emails will always be sent to Admin users regardless of their email settings. Staff users receive less emails by default. To make sure your organization does not miss any important notifications, it is imperative to keep your Admin users up to date.
To manage your email preferences, navigate to the User Preferences page from the Settings cog in Neon Pay.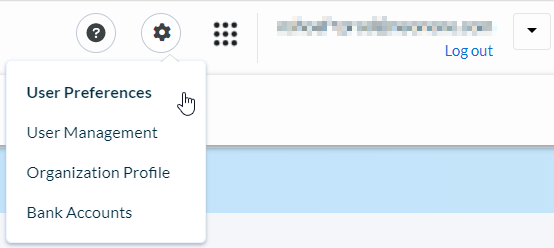 Here you can adjust your first and last name as well as the emails you want to receive from Neon Pay.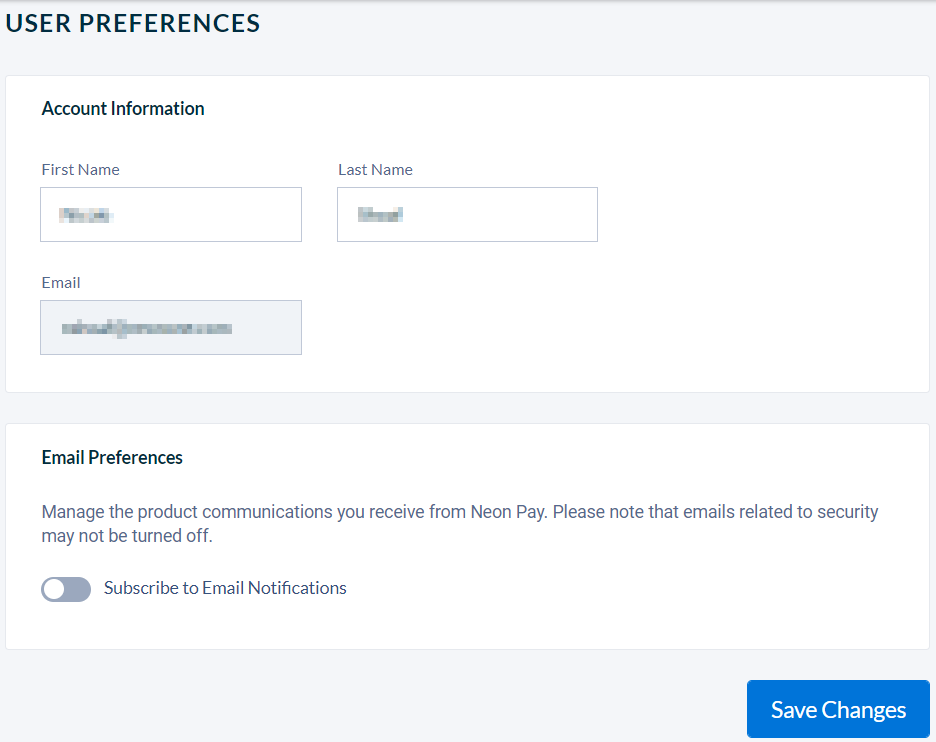 After you subscribe to emails, you can choose between four different email categories. The categories are the same between Admin and Staff users, but the emails within the categories may differ. This is because certain emails under each umbrella are always sent to Admin for security purposes.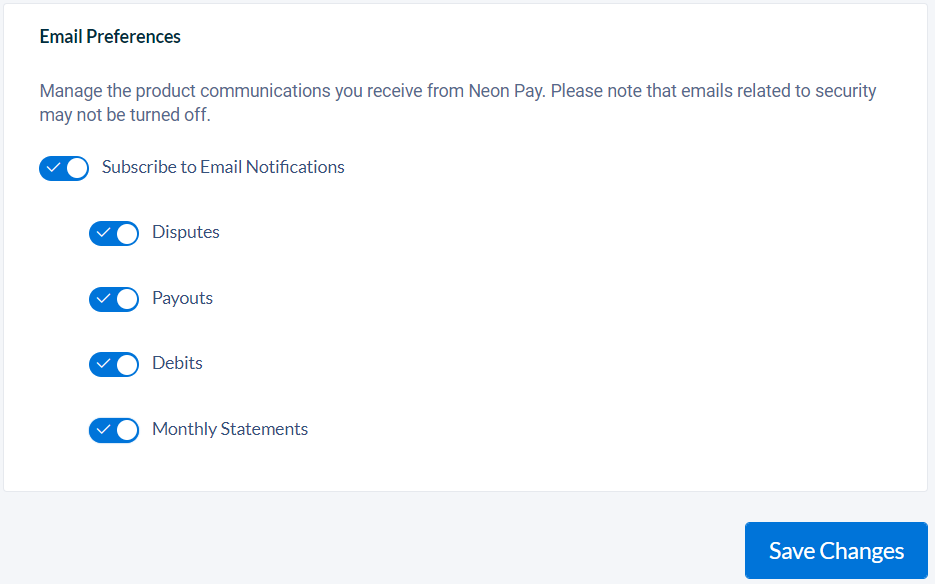 Below is an explanation of the types of emails included in each category.
Disputes
A new dispute was created

There was an update to an open dispute

A dispute was lost or won
Payouts
The payout schedule has changed

A payout succeeded or failed
Debits
A debit is processing

A debit succeeded or failed
Monthly Statements
A new monthly statement is ready