Note: This guide refers to legacy events only.
Learn how to create custom fields in this step-by-step guide. This help guide will cover how to create custom fields in event global settings.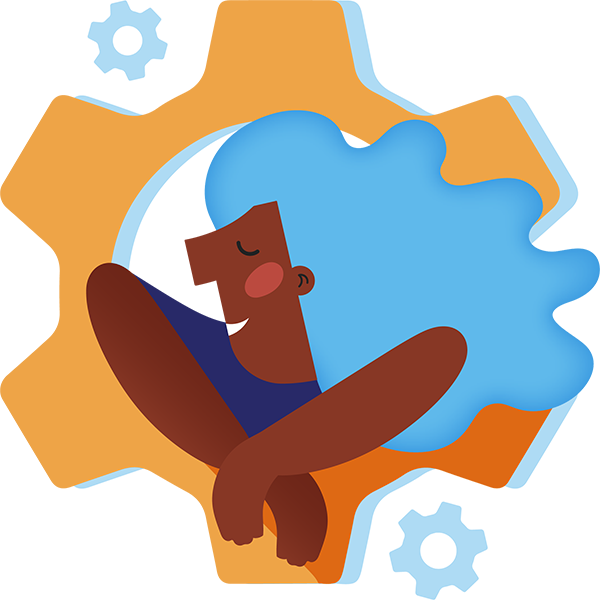 Recommended Reading Before Your Start
Content
Instructions
Creating Custom Fields
1. Navigate to the Settings Icon and select Global Settings.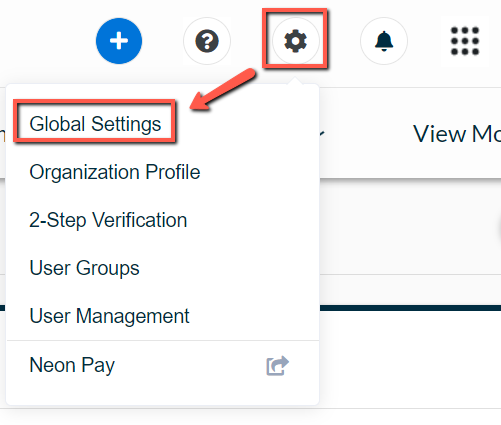 2. If you want to know what organization your attendees are affiliated with, we can customize a field for this information using global settings. Under the Events section, select Event Custom Fields.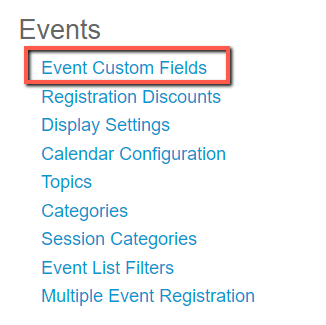 3. The Event Custom Fields page provides two options to select from. You can create a New Custom Field or New Custom Group. For this example, we will select New Custom Field.
New Custom Fields allows you to add new information that is not collected using the default fields in Neon CRM.
New Custom Group allows you to categorize existing fields to display together on the registration form.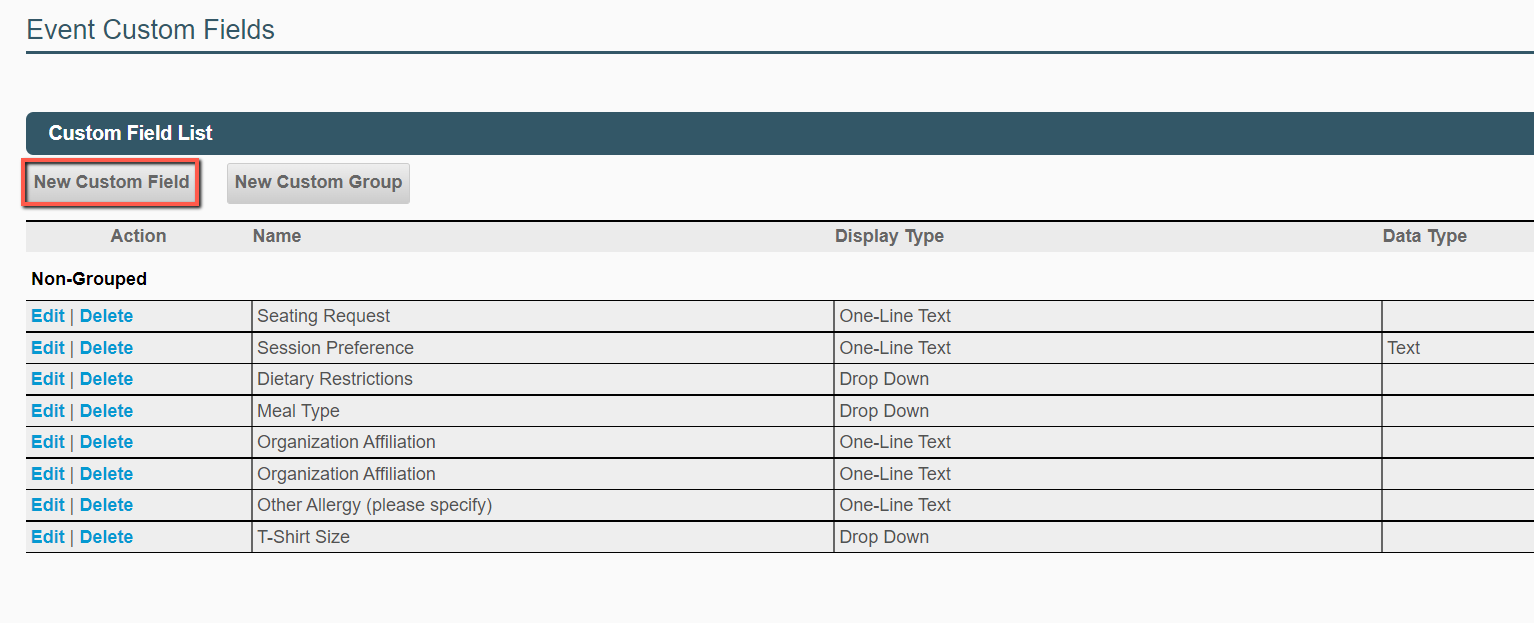 4. Complete the fields on this page. When finished, select, Save.

| | | |
| --- | --- | --- |
| | Field Name | Description |
| A. | Field Name | This will display on your form as the name of the field you are creating. This is a required field. |
| B. | Display Type | This will determine how you will collect the information. You can select One-Line Text, Drop down, Checkbox, Radio, or Multi-line Text. This is a required field. |
| C. | Attendee Question | Selecting Yes in this section will allow the attendee to see this field on the registration form. If you select No, this field will not show up on your registration form, but will be visible to staff. |
| D. | Data Type | Data Type allows you to indicate what type of information you are collecting. |
| E. | Read-Only | This option is for legacy forms only. It will prevent logged-in constituents from editing this field on legacy forms. |
5. This field can now be added to your event registration form.
Recommended Related Articles