Learn how to run an email report in this step-by-step guide. Run this report to see an in-depth look at your email campaign performance. This help guide will cover how to run an email report.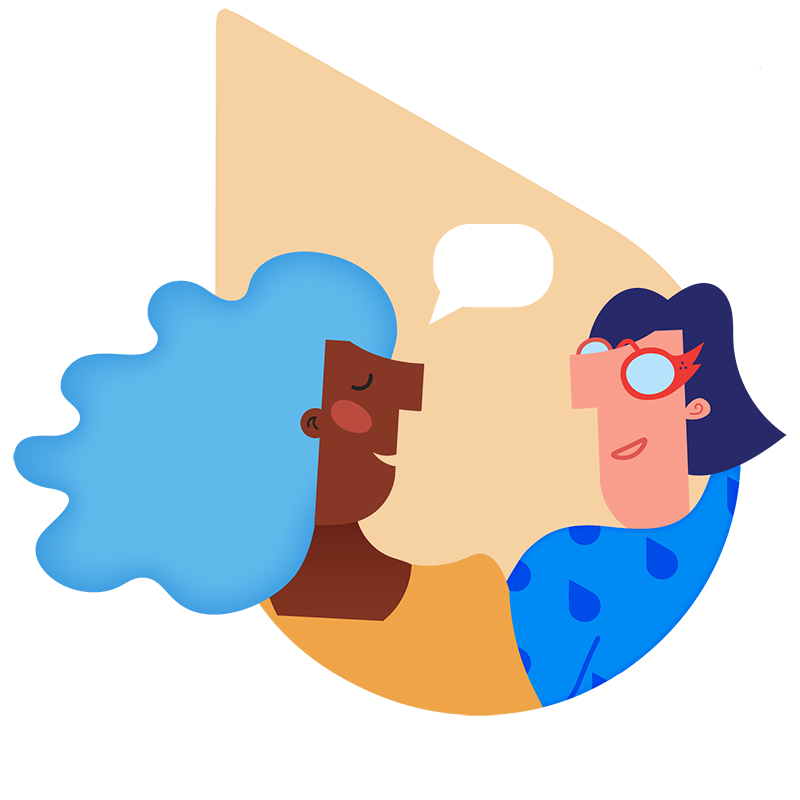 Recommended Reading Before You Start
Content
Instructions
Running an Email Report
Tracking performance statistics helps you understand what your constituents are more likely to engage with. You can also use an email report to identify invalid email addresses.
1. At the Mission Control Dashboard, navigate to Reports and select New Report.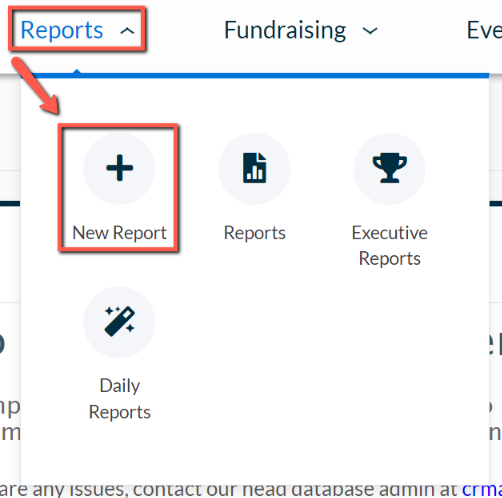 2. In the Communication and Mailing tab, select Email Report.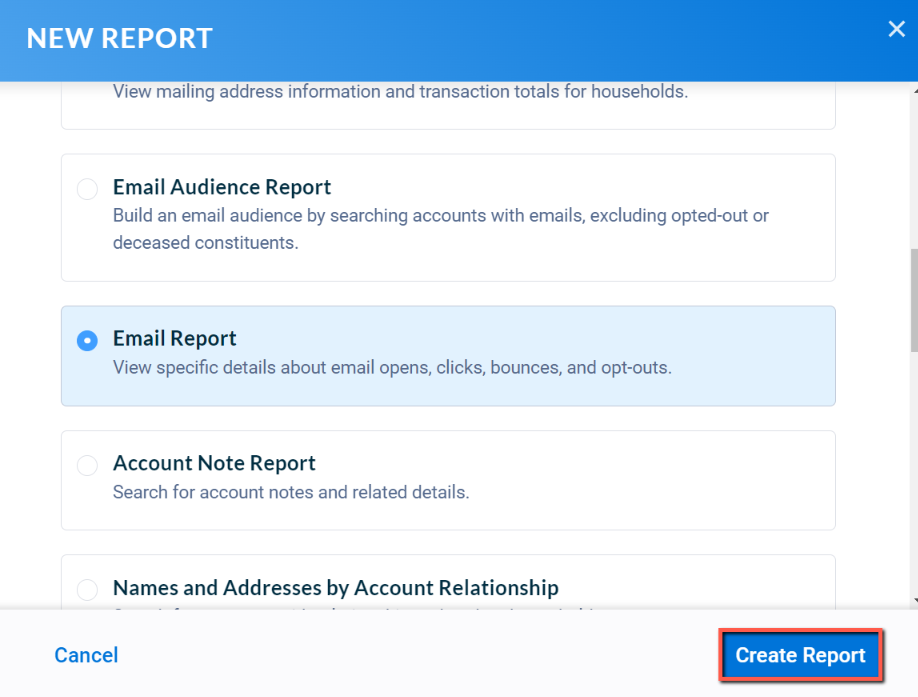 3. Select Edit Criteria to add the email campaign you want to include. For Search Group 1, select Email Campaign. For operator, select Equal. For value, select the campaign name you would like to include. When finished, select Load Criteria.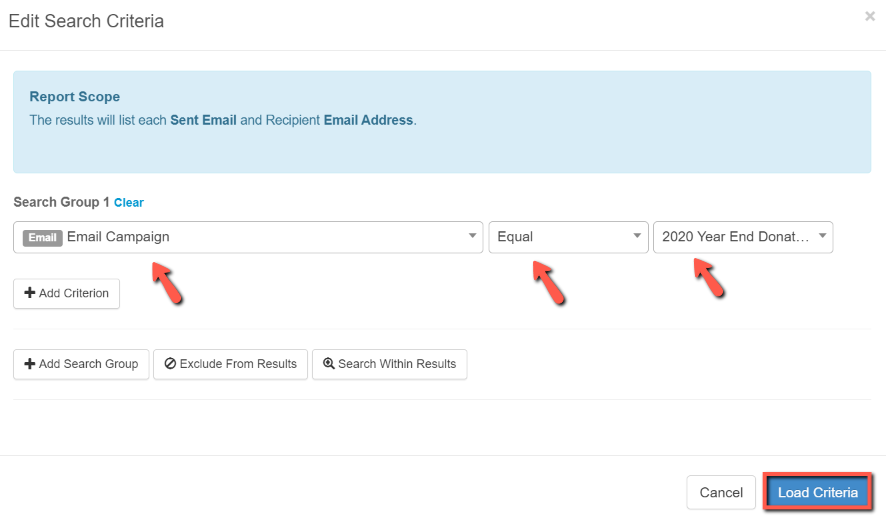 4. Verify that what is listed in the output columns section is what you want to appear on the report. When finished, select Run Report.

5. View results on the results page to see how constituents engaged with your email campaign.

Recommended Related Articles