Learn how to export and share a report in this step-by-step guide. There are steps you must take before completing this process. This help guide will cover how to export and share a report.

Recommended Reading Before You Start
Content
Instructions
Exporting a Report
Exporting a report will create a file of the report information or display a printable version of the report.
Note: Exporting a report will create a moment in time look of the information as it was when the report was run. Any new information entered in Neon CRM will not be represented in the exported copy.
1. Navigate to Reports and Select Reports.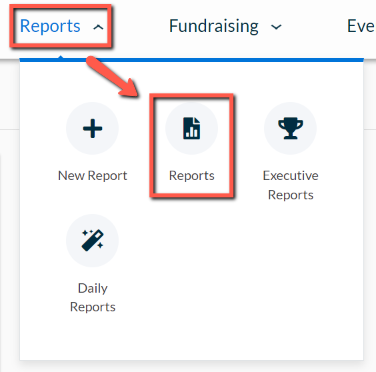 2. Locate and select the report you would like to export.

Note: You can select the Actions button to Copy, Schedule, or Share this report. You can also mark it as a favorite.

3. Select Run Report.

4. Select Export Results. You can export an Excel file, CSV file, or export a printable version. For this example, we will create an Excel file. Select Excel.

Sharing a Report
1. Follow the steps from above to navigate to the results page. Select Share Report.

2. Select Create a hyperlink to share this report publicly. You now have the ability to set up a timeframe for the link to remain valid and also to add an access code as a level of security. Select these conditions, when finished, select Save Changes.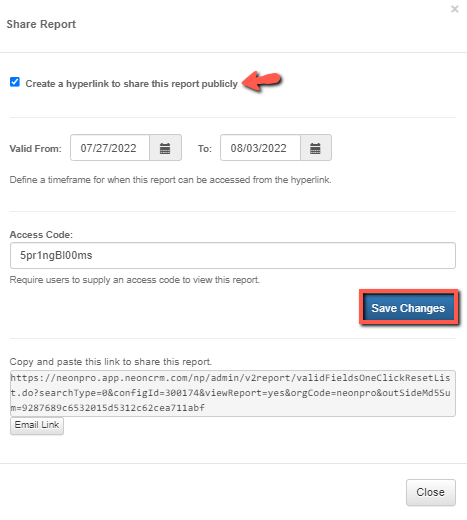 3. You will return to the results page. Select Save Report to access the Email Link associated with this report. Copy and paste this link into your emails or select the Email Link button to automatically create a new email with this link.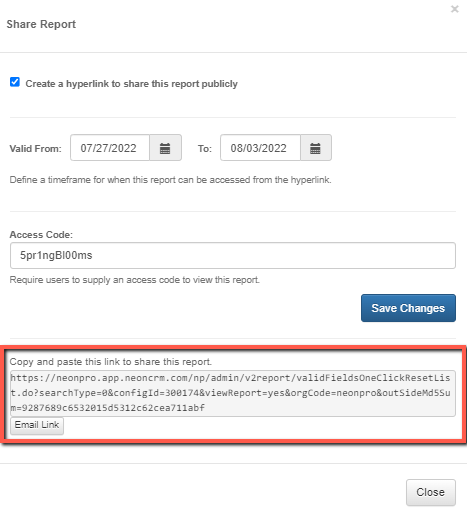 4. To View the link, copy and paste it into a browser. You will be prompted to enter the access code. Select Submit.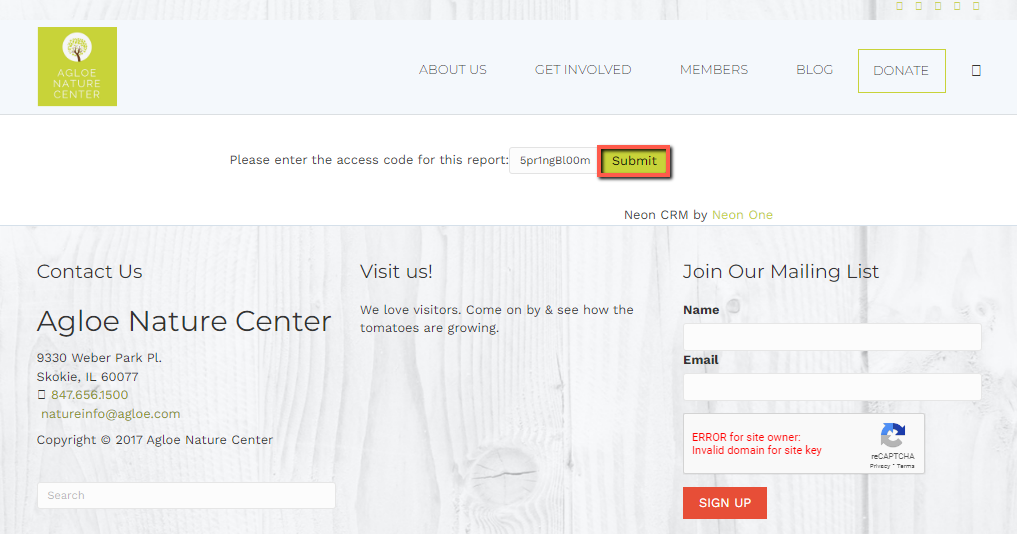 5. Here you are able to view the report from your browser. Notice that you can export an Excel or CSV file from this page. You can also organize the information by column as you would from the other platform.

Recommended Related Articles